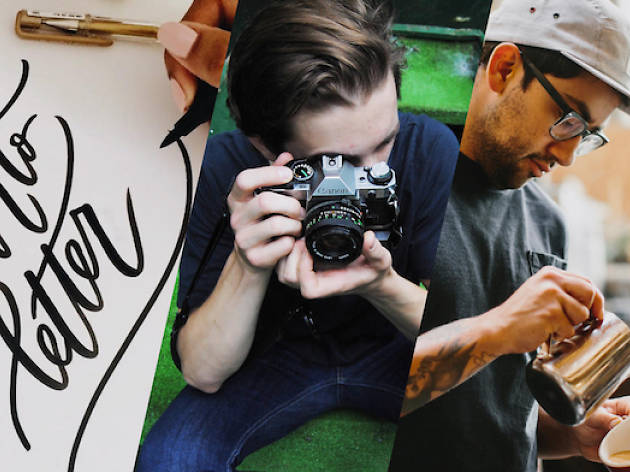 How WeTeachMe might change your life
Make beautiful clay jewellery, master the art of floristry, become a barista or learn hieroglyphics through this invaluable resource of life-expanding classes in Melbourne
Sometimes, our dreams for the future can hang around for so long that we begin to doubt they'll ever come true. Maybe, you've been envisaging yourself making your own clothes; perhaps you've always wanted to speak conversational Spanish.
Visit WeTeachMe and you'll soon realise that those dreams can realistically – and affordably – become a reality.
WeTeachMe is a community marketplace which lists all the best workshops, classes and courses happening across the country. The website allows you to search by category (we're talking everything from art classes to beauty therapy courses to tech courses), read reviews from previous students, learn about the company or the person running the class, and even look at photos from the class to make sure that you pick the course that's right for you.
You may have heard of such education organisations like Work-Shop, We Are Common or William Angliss – they're all featured on WeTeachMe, as well as courses run by smaller companies and individuals. In fact, you can choose between 20,000 classes across the country, or even purchase classes for a friend.
Happy learning, Melbourne!
Best selling Time Out Offers