Iki-Jime x Bushmills Seafood and Whiskey Dinner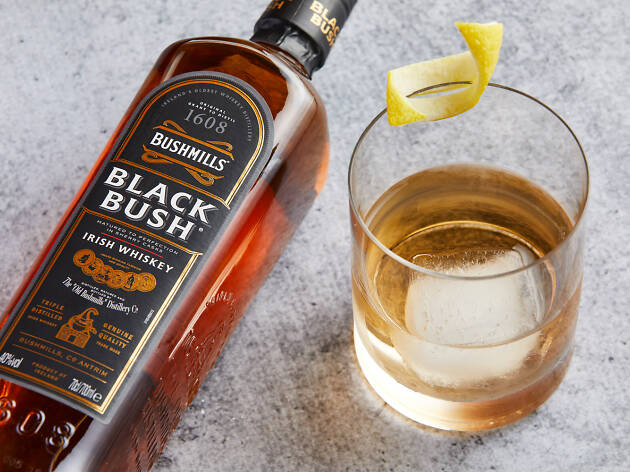 1/3
Photograph: Supplied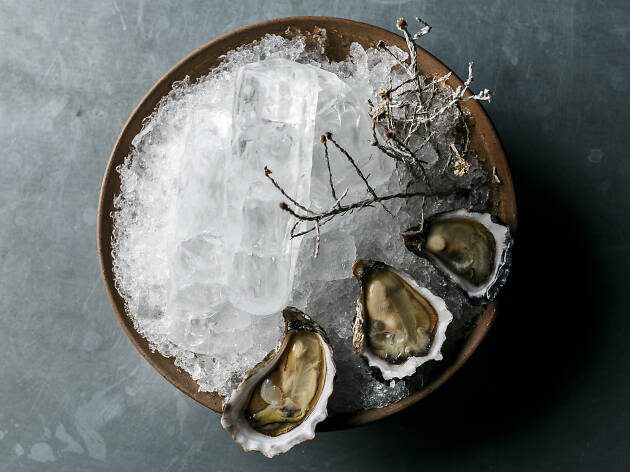 2/3
Photograph: Supplied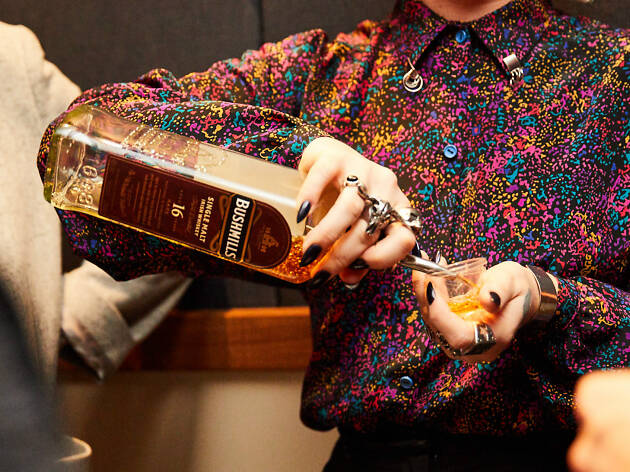 3/3
Photograph: Supplied
Time Out says
[Sponsored] Discover how well Irish whiskey pairs with seafood at this exclusive six-course cocktail dinner
Whiskey and seafood might seem like an odd combination, but just like strawberry and basil or soft serve and French fries, the two flavour profiles work surprisingly well together. Which is why seasoned small batch Irish whiskey house Bushmills is teaming up with Shannon Bennett's equally premium Iki-Jime Seafood by Vue restaurant for an exclusive $150 six-course whiskey dinner.
It's safe to say that Bushmills knows a thing or two about distilling the water of life. In fact Bushmills is the oldest licensed whiskey distillery in the world and has been making single malt and blended whiskies since 1608 (which makes the Irish distillery older than the Taj Mahal, the Palace of Versailles and Quebec). But despite its long history, Bushmills has remained refreshingly modern in style – the malt whiskey has a gutsy fruit flavour and enviable smoothness.
Bushmills will be using the very same rich, flavourful whiskey to craft six elegant cocktails that will be paired alongside matching dishes. The evening's menu starts on a classic note, with a Whiskey Soda in one hand and a tempura-fried Moonlight Flat oyster, served with yuzu gel and shiso ponzu.
The second course takes inspiration from the earth, with a salt-baked beetroot and goat's cheese tart on the cards (along with a Bushmills Waldorf Gloom Lifter). Then it's back to the sea with a dish of kingfish crudo, crème fraîche, fennel and mussel seasoning, paired with a zippy Whiskey Sour. Your main pairs a hearty dish of wood-grilled Wagyu, smoked potato and fermented pine mushrooms with an Old Fashioned, while dessert takes the form of an apple tarte tatin with a Bushmills Black Bush Toddy.
While it's common to pair whiskey with pomme fruits or smoky meats, Iki-Jime head chef James Cornwall assures us that whiskey and fish "marry beautifully". Especially with Bushmills, where the smooth, fruity whiskey cuts through the salty flavours of seafood, which in turn brings out the special flavours of the spirit.
The exclusive dinner hosted by Iki-Jime and Bushmills is on for one night only. Tickets are available now.
Details
Best selling Time Out Offers