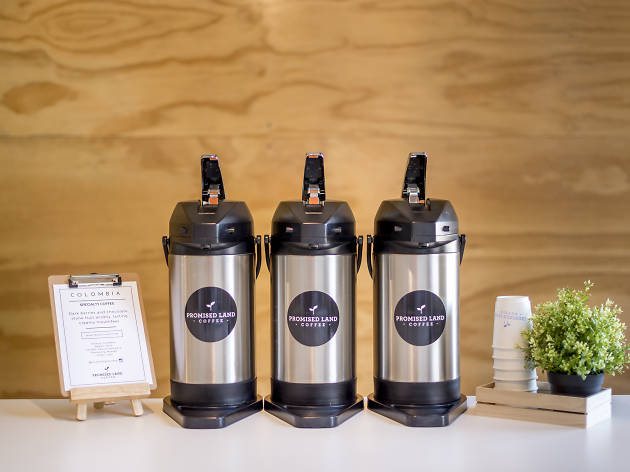 Introducing Promised Land Coffee
Barista standard drip coffee can now come straight to you
We all know what it's like to be at an event or conference only to be stuck without any decent coffee. Local roaster Promised Land Coffee has set out to solve this problem by formulating and delivering hot ready-to-drink coffee anywhere in Melbourne.
They gathered some of Melbourne's best baristas to brew a series of delicious specialty coffee, which can be delivered straight to your workplace or conference site.
Choose from light and fruity single origins or dark roasted espresso blends, and they will deliver your selection from just $2 per cup for offices or $4 per cup for events of any size.
Coffee menus change with the seasons, and this autumn they are showcasing coffee from Brazil, Honduras, Guatemala and Ethiopia. They will also kit you out with cups, lids, milk and sugar. If the weather is a little warmer, you can also opt for the coffees to be delivered chilled. We all know Melbourne is a coffee city, so set the standard at your next event and kit it out with Promised Land Coffee.
Keen? Mention Time Out and you'll receive 15 per cent off any bookings in April and May 2018.
Best selling Time Out Offers