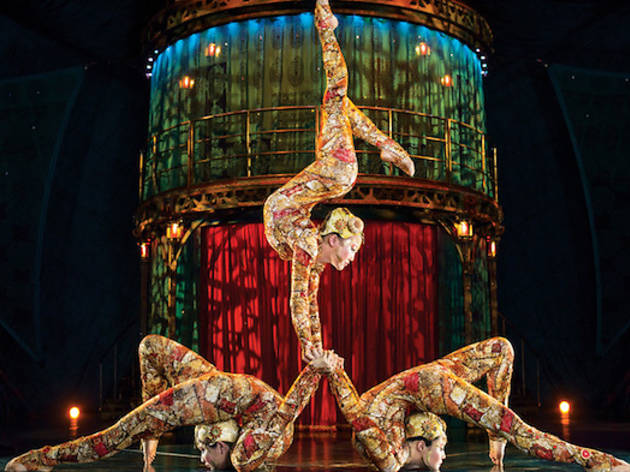 Cirque du Soleil, the world-acclaimed Québécois circus troup, is set to return to Oz for its eighth big top show on our soil
Kooza is based on the sanskrit word for "treasure box" – koza – an apt description for a show which celebrates the roots of circus. Without being tricked up, Kooza's box of tricks is crammed with circus essentials – clowning, juggling, hula hooping and acrobatics.
Directed and written by US master clown David Shiner, Kooza, which premiered in 2007, includes over 50 artists, covering everyone from circus performers to musos. As with all Cirque du Soleil shows, Kooza is backed by a live band and mashes up '40s jazz, Bollywood beats and funk.