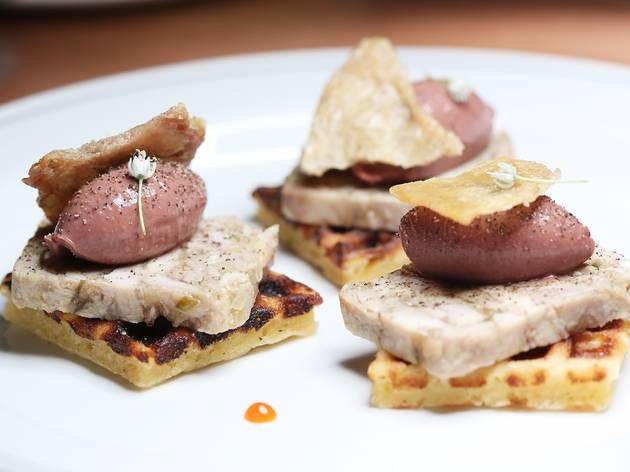 A lat-night dinner for insomniac foodies and the city's night owls
Most of us would rather be tucked in in bed rather than tuck into a three-course meal, but Nieuw Amsterdam is doing a solid for Melbourne's night owls with the announcement of the Late Night Harlem Supper Club. Restaurant owner Michael Roszbach tells us that Nieuw Amsterdam, which is open until 3am most nights and until 5am on Friday and Saturday, is already getting hospitality workers, shift workers and insomniacs on a weekly basis, so it was a no-brainer when he decided to make the supper club official.
"It's hard to get a decent meal past 1am, so we'll be doing semi-regular suppers cooked by Melbourne's best chefs, starting with Florent Gerardin from Ôter," Roszbach says. The inaugural Late night Harlem Supper Club event will kick off on Saturday October 15 at 1.30am, and will include a "surprise" three-course menu matches with Campari cocktails created by Nieuw Amsterdam's Sean McGuire. With tickets going for $60, this could well be among the best late-night dining experiences in the city – cooked by a French fine-dining chef, no less.