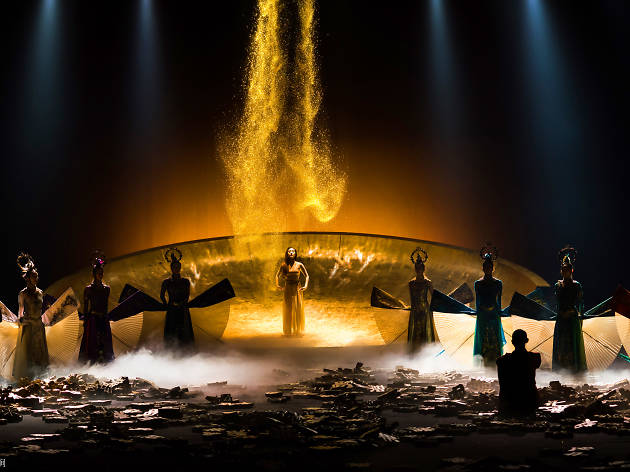 Melbourne Festival 2019 highlights
We've gone through the program and picked the most enticing events on offer
It's the end of the festival as we know it. Starting next year, Melbourne Festival is moving from its regular October slot to late August and combining with White Night to become a new mammoth winter festival. So director Jonathan Holloway is ensuring this current iteration of Melbourne Festival goes out with a bang, with an epic program of music, theatre, visual arts, dance and cabaret.
We know as well as anybody that it can be a daunting task to sort through a program of this scope, so we've picked a selection of our faves. These are the shows we reckon you'll fall in love with, whether you're challenged, provoked or just awestruck by their beauty. Plus, there's a dining experience with a mentalist that we know is just going to blow your mind. What's not to love?
Melbourne Festival runs Oct 2-20.
For the full program, see www.festival.melbourne – and start planning your night out with our handy guide to Melbourne International Arts Festival Feasts.
Fuel your culture trip
Melbourne's annual feast of world-class dance, theatre, music, visual arts and outdoor events deserves a menu to match.
Best selling Time Out Offers