Melbourne Festival 2018 highlights
We've narrowed down the behemoth line-up to a hit list of essentials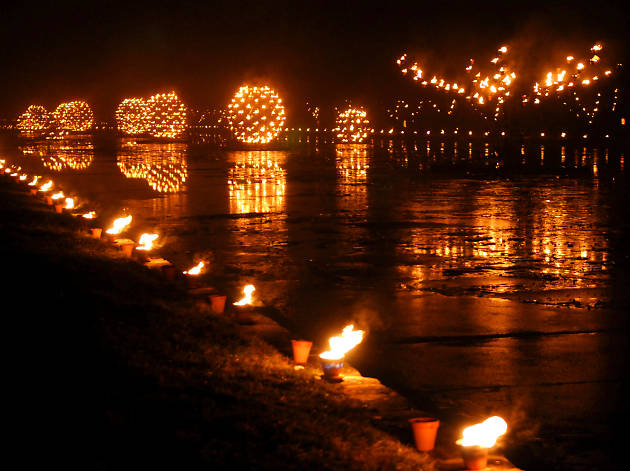 Melbourne Festival artistic director Jonathan Holloway set himself a big task following up last year's festival. Taylor Mac's 24-hour popular music spectacular is already been described as one of the defining artistic events of the decade, so all eyes are on Holloway to see what he pulls out this time around. Has he found the appropriate follow-up?
"I don't think the equivalent work exists at the moment," Holloway told Time Out. "And I don't think there are many of those anywhere in the world. I think it was a watershed moment that did something even we couldn't imagine it would do."
Holloway's third festival (he'll be stepping aside at the end of his fourth in 2019) mightn't have one massive central event, but it does have a stack of significant highlights.
If you're looking for a big public spectacle, French artists Compagnie Carabosse will be taking over the Royal Botanic Gardens with Fire Gardens, a series of huge fiery installations that will light up Melbourne for three nights. On the other end of the scale is Flight, a tiny theatrical experience from the UK, crafted out of miniature figures and a giant rotating diorama.
There'll also be a performance involving one man and 100 cheap plastic keyboards, an evening of work by contemporary dance master William Forsythe, a three-week run of a circus show from one of the UK's leading circus arts companies called Lexicon, and the already announced Middle Eastern dance-opera Layla and Majnun.
"I approach a festival a bit like long-form journalism," Holloway says, "insofar as I think the job of a festival is entertainment, selling tickets, all of those things that I love doing, but it's also about telling a story about a city and a community and a culture and a nation and a world."
Putting your finger on one overarching theme or narrative might seem difficult, but there's also a significant number of works that experiment with theatrical forms. Frogman integrates live performance with pre-recorded virtual reality content, while lip-sync artist Dickie Beau's Re-Member Me mashes up video and live performance.
"Those shows achieve things that you couldn't achieve any other way," Holloway says. "I think the stories that we're needing to tell, hear and discuss are really quite complex. And they're perhaps not as joyous as some of the stories we've told in recent years, so form becomes really important: how do we tell them?"
Melbourne Festival runs Oct 3-21.
For the full program, see www.festival.melbourne – and start planning your night out with our handy guide to Melbourne International Arts Festival Feasts.
Fuel your culture trip
Things to do, Food and drink
Melbourne's annual feast of world-class dance, theatre, music, visual arts and outdoor events deserves a menu to match.