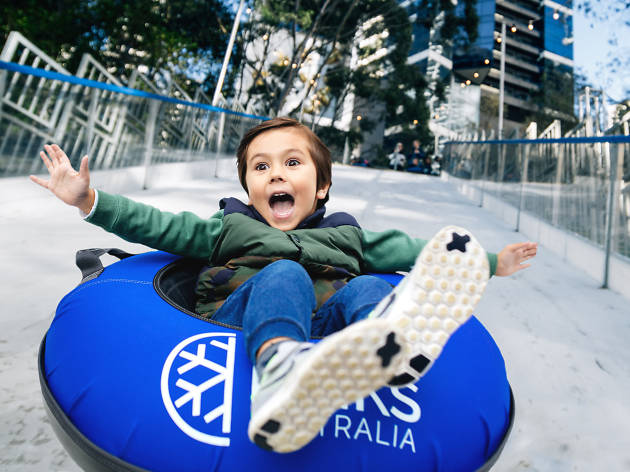 Slide into winter at Eureka Skydeck's coolest attraction
Last year, the Eureka Skydeck's first-ever giant ice slide attracted more than 11,000 families. This year, it's set to be bigger (and slippier) than ever: think a four-metre high, 36-metre long slide divided into separate lanes and imported Canadian inflatable ice tubes. The whole thing takes three days to set up, using a misting system to keep the slide at -12 degrees.
The slide is open from 10am until late every day, and is open to all ages. While you're there, why not ascend to even greater heights? Eureka Skydeck is up on the 88th floor, and offers unparalleled views of the city. Sliders will be offered discounted entry, and a portion of the funds will go to Variety: The Children's Charity.