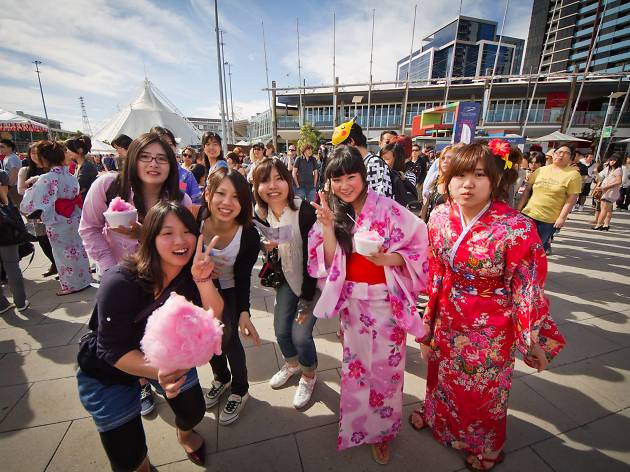 Say konnichiwa to a Japanese style summer festival
If you know anything about Japan, you'll know that they love celebrating their seasons. Japanese cities will celebrate the cherry blossoms in spring and the harvest in autumn, but they really pull all the stops in summer. It's little wonder then that Melbourne's Japanese expats flock to Federation Square every year to celebrate summer with a day of traditional dances, food, art, and more.
The River Terrace will be lined with stalls offering delicious Japanese street food, from takoyaki octopus balls (an Osaka classic) and ramen to matcha ice cream and gyozas. As with every year, the stage will showcase traditional drumming and music shows, to a cosplay content for the inner otaku.