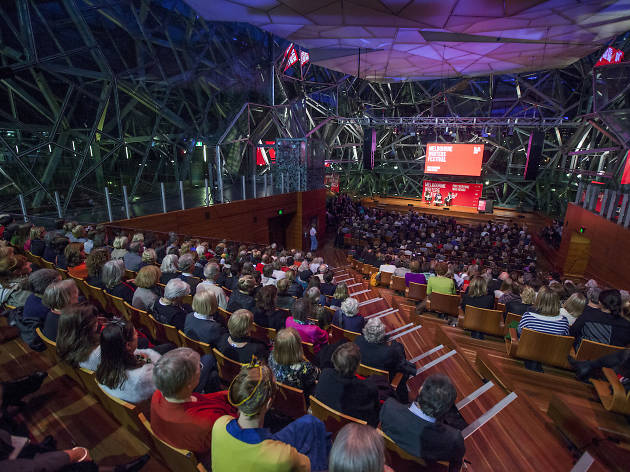 The cream of the international literary crop gathers in Melbourne for more than 350 thought-provoking events over ten days
Bookmarking Australia's biggest literary event will be two formidable female writers from two sides of the world. Australian author Maxine Beneba Clarke, whose short fiction collection Foreign Soil gives voice to those who are often unheard, will deliver the opening address. Closing the festival will be American writer Lionel Shriver (We Need to Talk About Kevin) who will make a case for a post-gender world, exploring social and personal identity.
Identity is the theme for this year's festival – and director Lisa Dempster has invited more than 400 writers to investigate the things that make us who we are, whether that's gender, sexuality, race, politics or all manner of other factors.
Among the festival's many highlights are big international names including PJ Harvey, who will read from her first poetry collection, Yann Martel (Life of Pi), comedy writers Alexei Sayle and Steve Hely, illustrator and activist Molly Crabapple and poet Tracy K Smith.

The country's brightest talents are dotted throughout the program, among them Richard Flanagan, Anna Funder, Helen Garner, Rosie Batty, Melina Marchetta and Rosalie Ham.
This year will see the launch of the MWF's first-ever Feminist Writers Festival. From Muslim feminism through to the evolution of feminism in the last 40 years, this festival-within-a-festival will celebrate female writers (including Yassmin Abdel-Magied, Shakira Hussein and Anne Summers) and delve into issues facing women across the world.
Throughout the ten days, the program will also touch on many other relevant topics, from war, social inequality and environmental issues to disability, sexuality and race.
Tickets are now on sale through the Melbourne Writers Festival website.