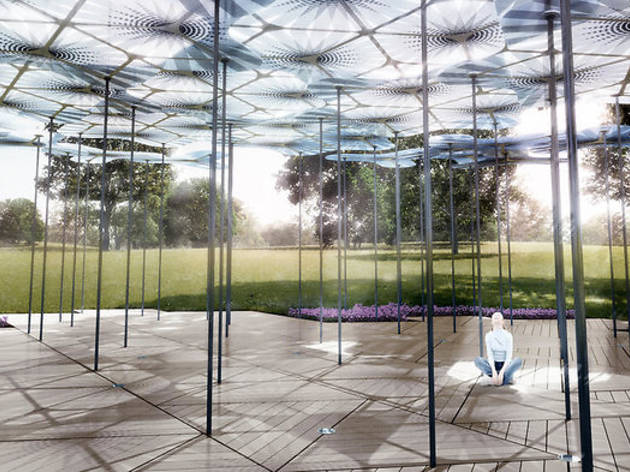 1/4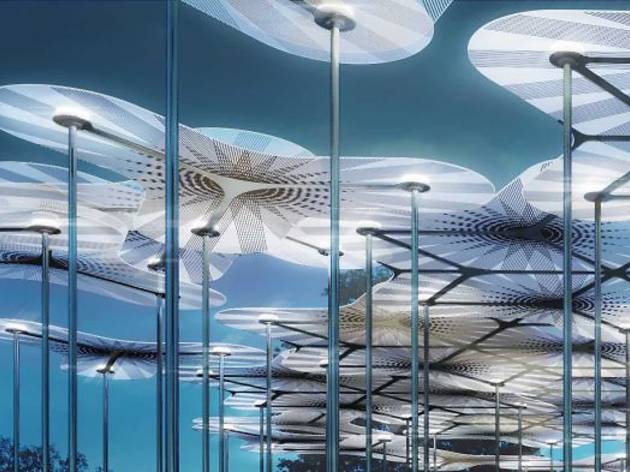 2/4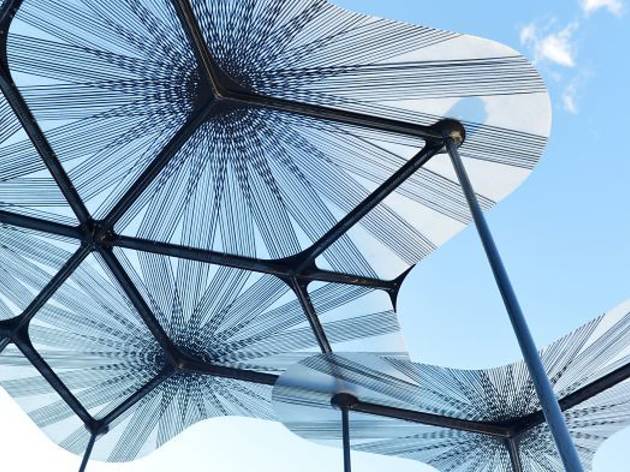 3/4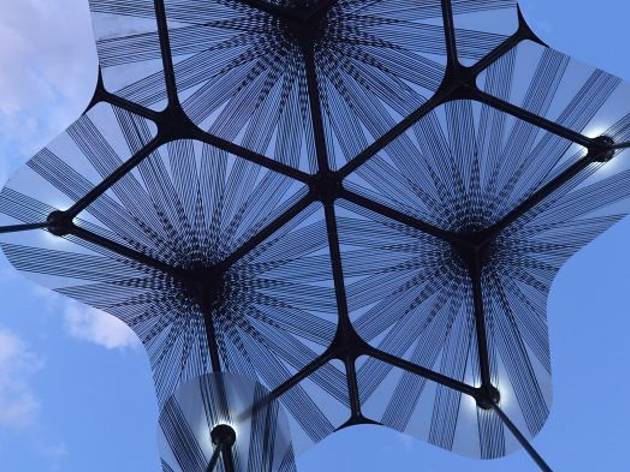 4/4
The second annual MPavilion design is revealed, and it's a high-tech forest canopy
Remember last year's inaugural MPavilion: the highly versatile stainless steel box with folding panels, designed by Sean Godsell, that appeared in the city's Queen Victoria Gardens last year? That was the first in a series of four temporary pavilions that will be built and removed each year, playing host to talks, performances and events for four months. Each is commissioned by the Naomi Milgrom Foundation – a not-for-profit organisation that supports innovative public design – and each is designed by a new architect.
The MPavilion has announced its second annual architecture event to open in the Queen Victoria Gardens on Monday October 5. This year's instalment will feature a high-tech outdoor forest canopy designed by Amanda Levete, an award winning British architect and founder of AL_A studio.

AL_A's MPavilion will feature carbon fibre poles that bend and sway in the wind, supporting 'petals' which also function as speakers, recording and re-playing the surrounding soundscape. Sunlight will illuminate the canopy and when night falls, LED lights will glow through the instalment.

Martin Roth, director of the Victoria and Albert Museum in London, will be opening the MPavillion to the public. Currently the V&A is working with AL_A on a highly innovative entrance, courtyard and exhibition space. "I'm thrilled to be officially opening MPavilion 2015," says Roth. "Amanda Levete has a great deal of curiosity for new material and new design – it's about the design of a building however it's also about the details, the floor, the wall, the light that comes into the building."

Stay tuned for the full program, to be announced in August. The mostly free selection of events will run until early February, where ideas (and copious amounts of coffee) will flow. Last year's talks brought over 200 local and international collaborators to explore the role of design in Melbourne.
Venue name:
MPavilion 2017
Contact:
Address:
Queen Victoria Gardens
Linlithgow Ave
Southbank
Melbourne
3006