Oktoberfest at Hofbräuhaus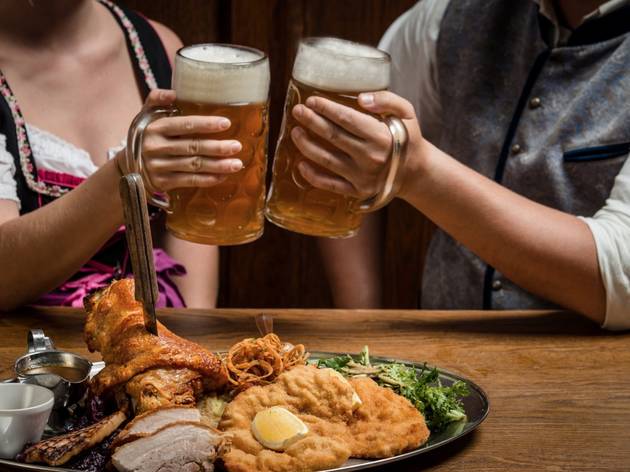 1/4
Photograph: Supplied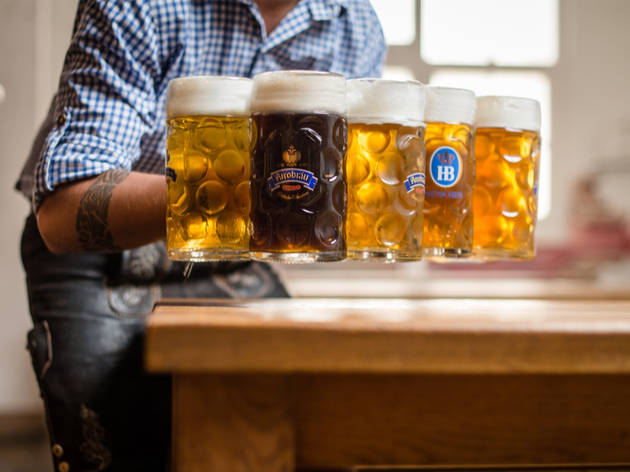 2/4
Photograph: Supplied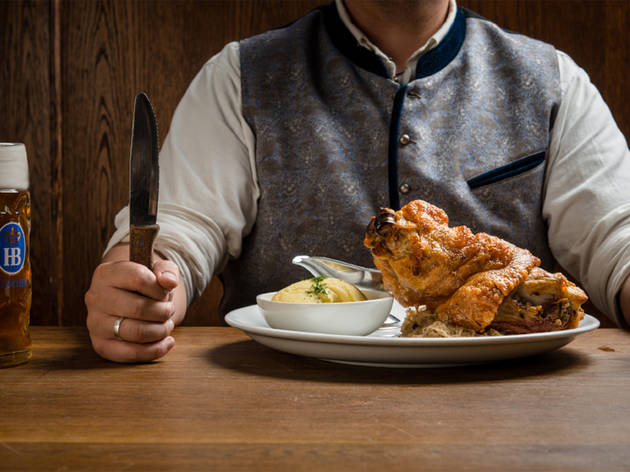 3/4
Photograph: Supplied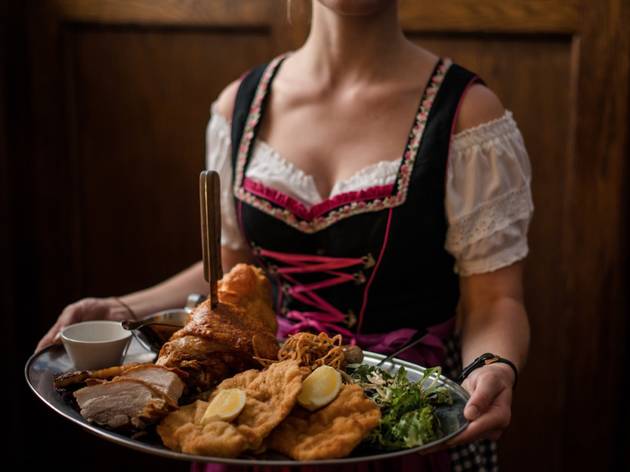 4/4
Photograph: Supplied
[Sponsored] Celebrate Oktoberfest with a month of beer and frivolity at Hofbräuhaus Melbourne
Get your lederhosen and dirndl out of storage because Oktoberfest is once again upon us. It's time to celebrate with beer and bratwurst and no one is more keen to kick off the party in Melbourne than Hofbräuhaus.
From September 22 to October 27 Hofbräuhaus Melbourne is throwing an authentic, Oktoberfest celebration right in the heart of Chinatown (though you might mistake it for Munich). Starting with a huge opening party on September 22, Hofbräuhaus has lined up all the Oktoberfest must-haves. There will be boutique Bavarian beers, traditional Oktoberfest food (think pork knuckle, sausages and crumbed-to-order schnitzel), Bavarian music, traditional dancers and feast platters to share with your freunde (friends).
Oktoberfest 2018 also marks the 50th year of Hofbräuhaus Melbourne, so they're throwing in a few little extras on their September 22 Oktoberfest launch party. Test your Oktoberfest spirit with a stein-carrying competition where the person who can carry the most skeins (without dropping any!) will be rewarded with a free 300ml bier every time they come to Hofbräuhaus Melbourne for a whole year.
If you're not so steady with the steins don't worry – the launch party will also crown an Oktoberfest duke or duchess who will not only win their own year's supply of beer, but have the honour of tapping the keg during the launch party as well as a free feast and ceramic stein. For your chance to become Oktoberfest royalty you'll need to dine in before September 10, snap a photo and check-in at Hofbräuhaus Melbourne via Facebook, give your details to the manager and be present at the September 22 launch party (bookings are recommended).