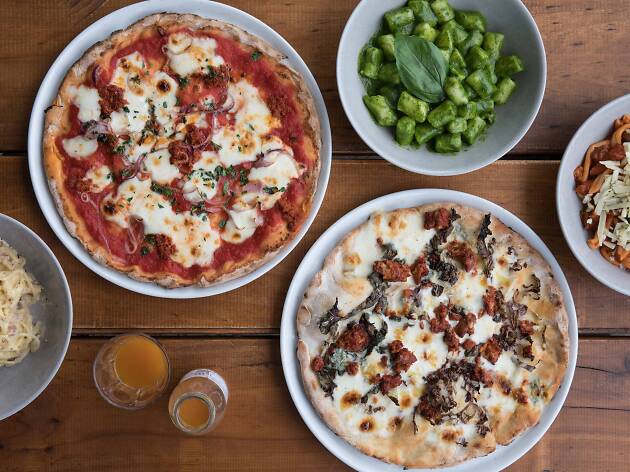 A local's guide to Pascoe Vale
From scenic walks to pizza, here are the best things to do around Pascoe Vale
Just a skip past Coburg, Pascoe Vale is a sleepy suburb slowly waking up. Mostly residential and dotted with numerous small parks, the Pascoe Vale and Pascoe Vale South community are fiercely proud of their suburb and its vicinity to the likes of Essendon Airport, DFO Essendon and the Tullamarine Freeway.
How do I get to Pascoe Vale?
Pascoe Vale station is on the Craigieburn train line and the 58 tram finishes right at Bell Street, which separates Pascoe Vale and Pascoe Vale South. As we mentioned earlier, it's also very close to the Tullamarine Freeway exit and entry.
What's nearby?
Glenroy and Fawkner are to the north, while Coburg and Coburg North surround the suburb on the east. Keep heading south and you'll get to Brunswick West.
Map of Pascoe Vale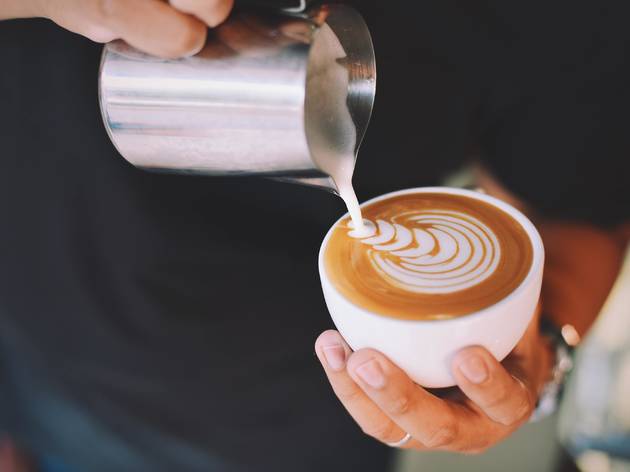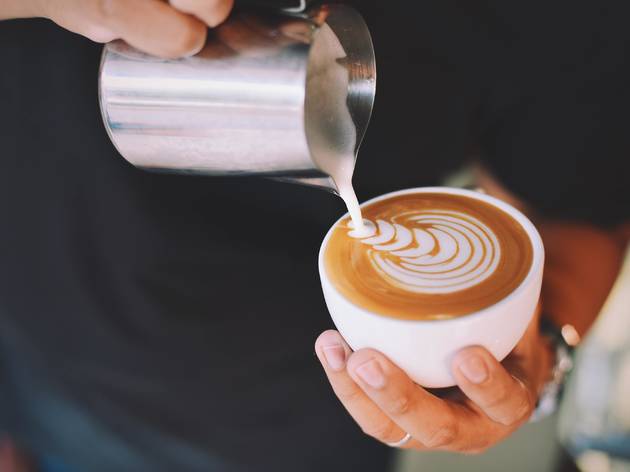 Photograph: Chevanon Photography/Pexels
Your first stop should be Shop225 (225 Melville Rd). After co-owner Lorenzo Tron's partner was advised to follow a gluten-free diet, Tron swiftly learned how difficult it was to scout suitable dining options. This experience led him to open Shop225, a venue that specialises in gluten-free and vegan wood-fired pizzas that don't compromise on taste. More bragging rights: Shop225 was the first accredited gluten-free pizza shop in Australia to be certified by Coeliac Australia.
Caffeinate over at Sussex St Coffee (250 Sussex St). This local fave is serious about their coffee – grab a cup of their house blend to take away or purchase beans to take home with you. There's also a number of snacks and pastries available in the shop, so check Instagram for an updated menu.
If you've got a bit of a sweet tooth, you have to head to Augustus Gelatery (15A Pascoe St). This gelateria takes its name pretty seriously, offering an (almost overwhelming) selection of flavours including classics like chocolate and salted caramel, but also OTT ones like popcorn and peanut butter, dulce de leche and cornflakes, and Baileys and brownie. We'd also suggest trying the gelato cakes – the chocolate raspberry is a winner.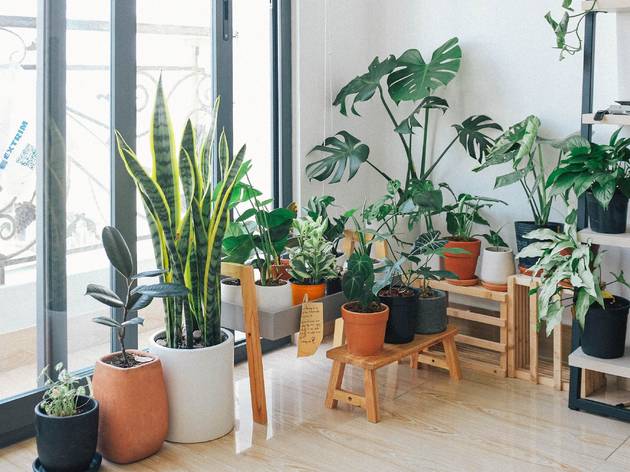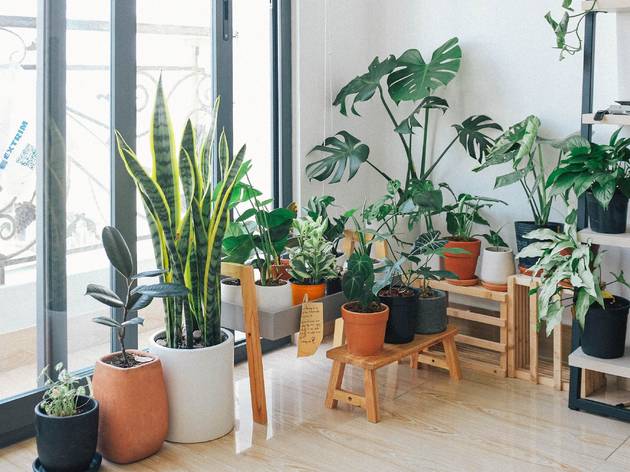 Photograph: Huy Phan/Pexels
Shop for your booze over at District Bottle Store (88 Cumberland Rd). Craft beers take up most of the shelf space, but there's also an impressive wine and spirits selection to browse, too. Ask the staff for recommendations – they're all very knowledgeable.
Pascoe Tales (248 Sussex St) is a great shop for all things gifts. There's a number of locally made wares including candles, soaps, cards, pottery and art to browse. The store also runs a number of workshops – check the website for more information.
If you're in the market for indoor plants, head to Flowerbaby (30 Devon Rd). This boutique store sells all manner of plants, including Fiddle Leaf, Monstera Deliciosa and Parlour Palm. Pots are also available as well as gift hampers.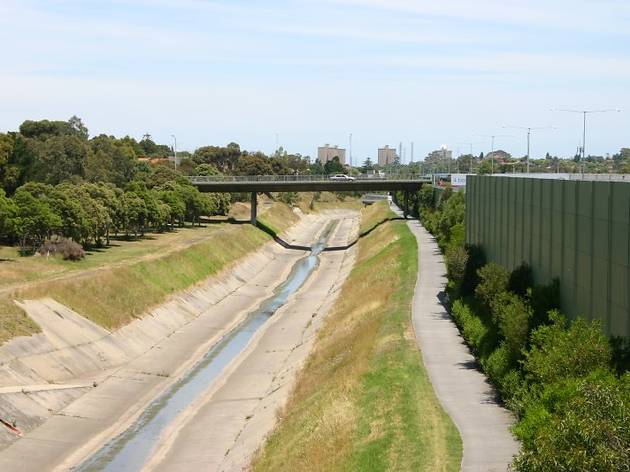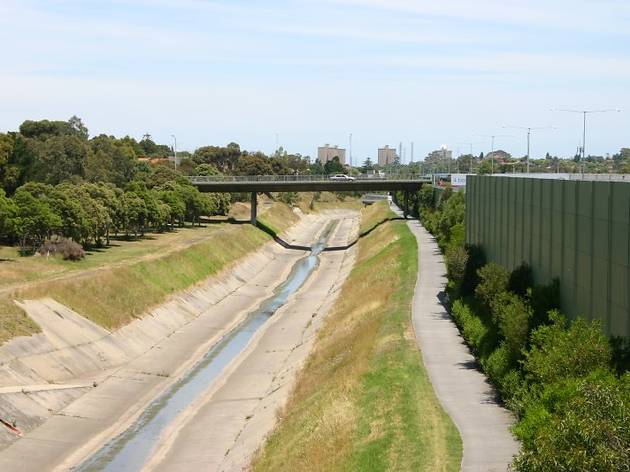 Photograph: Tirin/Wikipedia Commons
While many in the area are big fans of the slides at Oak Park Sports and Aquatic Centre, if that place is busy, we suggest heading to the Pascoe Vale Outdoor Pool (7 Prospect St). It's a 33-metre solar-heated pool that's usually open early December to the Labour Day weekend. There's a water play feature, a diving pool, as well as heaps of grassy space with barbecues and a picnic area.
Want to stretch your legs? The Moonee Ponds Creek Trail is like a squiggly line that follows the Tullamarine Freeway, starting in Docklands on Footscray Road and passing along the eastern side of Essendon Airport through a series of parks, including Boeing Reserve. It's a pleasant track to walk or ride your bike but it gets particularly busy on weekends.
If the kids want somewhere to play, head over to Austin Crescent Reserve (29 Northumberland Rd) and its play space.
Explore more of Melbourne's best suburbs
Support your local neighbourhood with our selection of area guides around Melbourne.