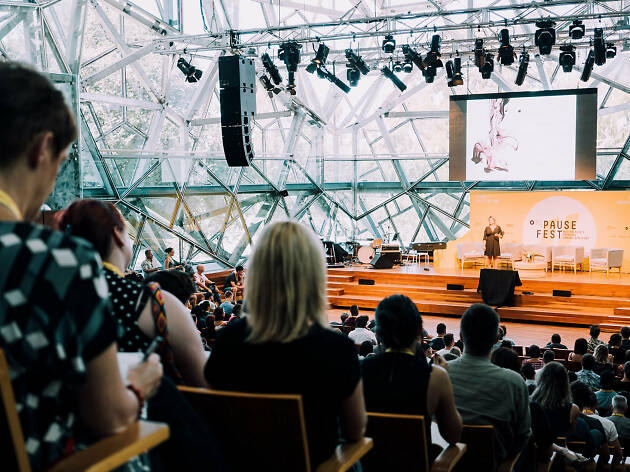 [Sponsored] Australia's leading tech, business and creativity event returns in 2019
Pause Fest returns this year with a line-up of panel discussions, keynote talks, workshops, and exclusive experiences over three days, giving you the kind of career inspiration that cannot be Googled.
There will be seven stages and more than 200 speakers at the three-day festival this year. Get involved with panel talks, hands-on workshops and educational talks on the hot topics in tech like diversity, VR, Blockchain and digital cultures.
The latest wave of speakers includes industry insiders like Dr Marissa Rosenberg (Senior Research Scientist for neuroscience at NASA), Julia Khusainove (Experience Design Manager at Airbnb), Lydia Hummel (VP Design and Studio Director at Tiffany&Co), Paolo Malabuyo (UX Director at YouTube) and Ricardo Prada (Director of UX for Google).
There are several tickets available for purchase, including a Creator Ticket for people looking to sell their ideas and work (you'll need to apply for this one in advance), an Explorer Ticket for those of you looking for professional development, a Leader Ticket, for teams seeking business and investment opportunities, and a Retreat Ticket for executives looking to meet like-minded individuals and some of the biggest names in the business.
Prices vary so be sure to check out the website for more information and to book yours.