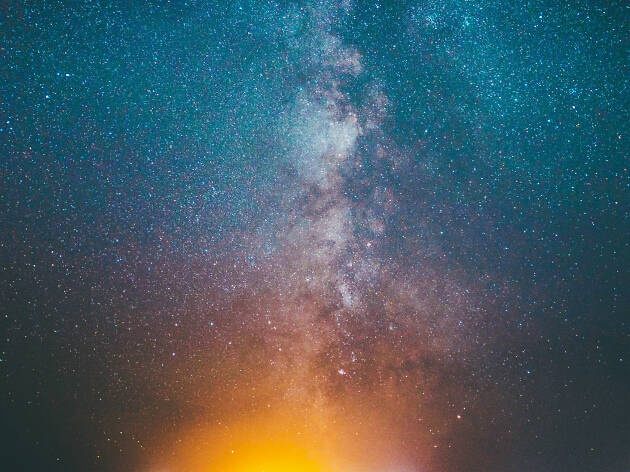 The Melbourne Planetarium is offering after-hours and adults-only access for a series of full-dome film screenings
Now I don't know about you, but I would personally like to be well-informed when aliens invade earth and claim their place as our overlords. In this regard, the Planetarium at Scienceworks might be able to help.
This autumn, the Planetarium will be offering guests the chance to explore the cosmos with a series of after-hours and adults-only film screenings on the huge planetarium dome. Every Friday night (except Good Friday) those over 18 can explore everything from black holes to fluorescent coral. You won't go spacing out with these shows, either, as they're loaded with amazing visuals and stellar content.
Each night features two screenings, one at 7.30pm and the other at 9pm, with films varying from month to month. Some of the films being screened include Moon: Worlds of Mystery, Distant Worlds – Alien Life, DARK, Einstein's Gravity Playlist and Journey to the Centre of the Milky Way.
Plus the bar will be open if you fancy a drink with your trip into space. Planetarium Nights are on every Friday until May 31.