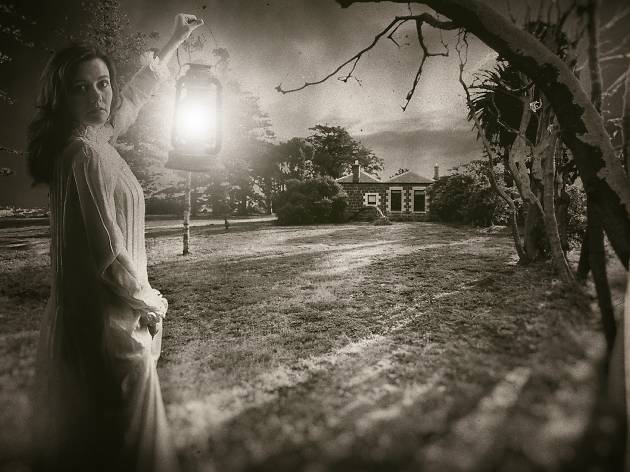 Time Out says
Explore this historic homestead after dark and learn some history along the way
How many ghosts? Half a dozen are mentioned by name or description.
Scariest ghost? The ghosts here are mostly harmless, with a child ghost most often experienced. The child ghost is most often playful, squeezing hands and toying with clothing or cameras.
What's the worst that could happen? These ghosts are mostly in a pretty calm frame of mind, so visitors are not likely to be very upset. Occasionally someone will get freaked out by an apparition, but it's all pretty benign. Sometimes women report feeling unwelcome in one room of the house, which was the bedroom of lifelong bachelor Thomas Chirnside.
Point Cook Homestead was the original home of the Chirnside family, who later built Werribee Mansion. Thomas and Andrew Chirnside made their fortune in Australia, and Thomas then sent Andrew back to England to bring back his betrothed, Mary. Andrew did bring Mary back – but he had married her himself. Thomas never married and lived out most of the rest of his days at Point Cook, while Andrew and Mary moved to the much more opulent Werribee Mansion. Thomas's spirit is said to remain at Point Cook, even though he died at Werribee, which might explain why women feel unwelcome in his bedroom.
That's one of the many stories visitors learn on this tour, which takes in the stables, main house and some of the grounds of historic Point Cook Homestead. It's a fun way to learn a bit of history, though on the night we visited, there was no paranormal activity to be seen.
Details
Best selling Time Out Offers