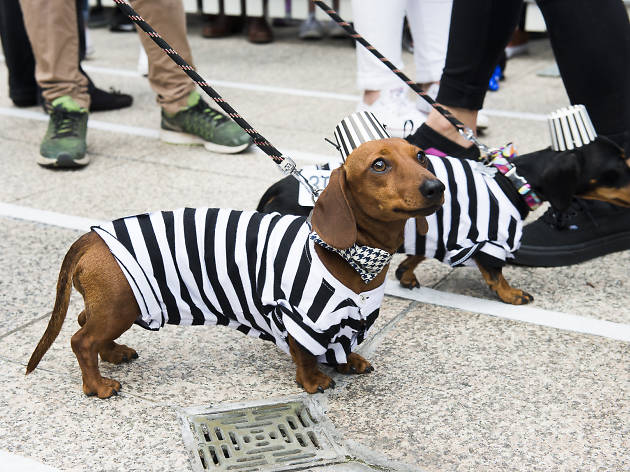 Port Fairy's annual sausage dog race returns
If you've got a passion for dachshunds, you need to drive to Port Fairy on June 11 for the annual Dachshund Dash. The event is bigger and better this year, starting with the Dog's Breakfast event at 9am. All dog breeds are welcome to join the fun at the Village Green, which will offer an on-theme sausage sizzle, coffee carts, and the annual class photo of dogs and owners.
Come 10am, stroll down Sackville Street to the cricket oval (and the site for the day's main event). The Dog Parade will be a chance for participating puppers to warm up, and for those of us having an ogle to get a few cute photos of the day's competitors.
Finally, settle in for some serious wiener action. Just try to keep up with those little legs during the two main races (for dogs under and over 2 years old). Stick around though for the other fun races and competitions, including the 'Dog Who Looks Most Like Their Owner'. If you've never been before, be prepared to experience true dachshund heaven.
Want to bring your sausage dog along to the race? Registrations are open down and are open until 9.30am on June 11.