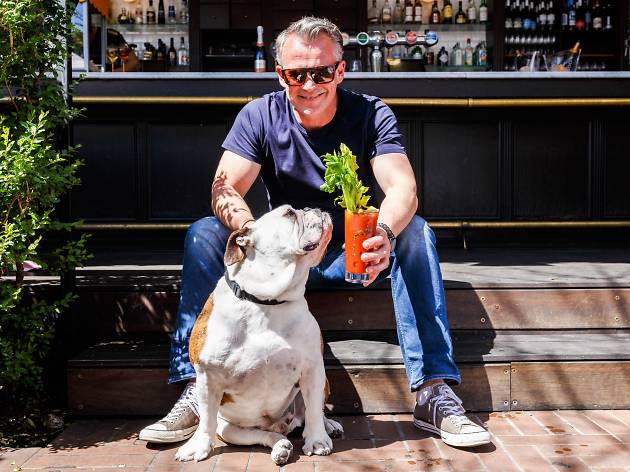 Prince Alfred is hosting a Sunday session for you and your dog
Send out the weekend with your favourite canine companion by your side
Dogs are welcome, nay, encouraged at the Prince Alfred's new Sunday sessions. Hair of the Dog is the pub's new Sunday sesh where the drinks are flowing, the specials are ample and your mutts are part of valued clientele.
Every weekend Richmond's Prince Alfred will help you shake off your Saturday night hangover better than your dog shakes off after a bath. Bring your Staffy, greyhound, Frenchie or poodle variation down to Prince Alfred from 11.30am every Sunday and nurse yourself back to a functioning human in the pub's gloriously sunny beer garden.
To ease your transition into the week, the Prince Alfred's bar will be slinging Bloody Marys for $12. More of a wine drinker? The venue is also doing 'Clicquot hour' where punters can score glasses of the extra spesh Champagne for $19, or try a glass Veuve Clicquot rosé for $22. The best part is Clicquot hour is every hour at Prince Alfred and the friendly team will even serve you popcorn to enjoy while you sip.
Prince Alfred has even come up with a way to avoid those big ol' puppy eyes from making you feel guilty about eating and drinking in front of your pet. The Hair of the Dog Sunday sessions will also have puppy snacks, freely available so your favourite family member (it's true, don't deny it) won't go hungry.
The pub's big, leafy beer garden is just asking to be sniffed and explored by your pooch, pupper or very good boy. Prince Alfred's Hair of the Dog Sunday sessions are on every Sunday from 11.30am to 1.30pm.
Best selling Time Out Offers