Queen Victoria Market and Carlton tour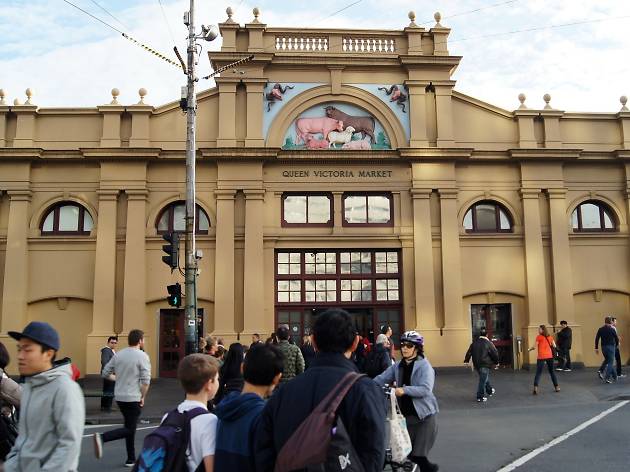 Learn and taste more of the Queen Victoria Markets and Carlton
The Queen Victoria Market is a Melbourne institution – but it's also a little overwhelming first-time visitors. With so much choice it's hard to know where to go and what to buy, let alone discover the history of the 140-year-old market. That's where the Visitor tour of Queen Victoria Market and Carlton come in.
The Visitor tour is a bit different from your regular guided exploration of Melbourne. For one, the company only runs small-group tours that are designed to feel like you're being guided by a friend. On the Queen Victoria Market and Carlton tour, you'll start at the Peel Street end of the markets before strolling through the fruit sheds and learning a bit about the precinct's history. In true Melbourne fashion, you'll sample different coffees before moving onto the deli hall to taste all the fancy cheeses, smallgoods, honeys, wine and chocolate you can handle. You can tell the tour is run by a local because you'll also get to taste one of the market's famous borek.
Then it's on to the other foodie hub of Melbourne's north: Lygon Street in Carlton. Along the way you'll get an insight into the area and discover the best restaurants to try. Because let's be honest, there's so are so many Italian eateries on Lygon Street that it can be difficult to choose. After stickybeaking into every worthwhile shop on the strip you'll finish your half-day tour with a shared lunch at one of the suburb's tastiest restuarants, like Heartattack and Vine or D.O.C.
Keep in mind that the Visitor tours are walking tours so you'll be on your feet for a few hours. Given the amount of delectable food you'll be consuming however you'll be glad of the chance to stretch your legs. Not located northside? The Visitor also does tours of the South Melbourne Market.