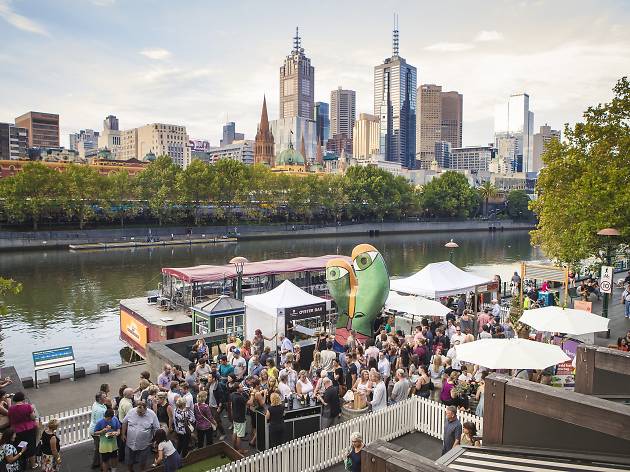 Melbourne biggest food festival heads to the river
Melbourne Food and Wine Festival returns to take over the city this March, and an annual highlight is always the River Graze. This event will mark the closing weekend of the festival, with the south bank of the Yarra River transformed into a culinary playground full of food trucks and stallholders.
Highlights of the graze include City Cellar, a wine and cheese section celebrating Victoria's brightest winemakers; Starward's Whisky Garden, a delightful pop-up bar from the Starward Whisky team with barbecue from Hoy Pinoy and Bluebonnet and dessert from Bibelot; Stomping Ground Beer Garden, where the Collingwood brewery will be serving up some of its best beers; and the Stephanie Alexander Kitchen Garden, a seasonal garden set up along the riverwalk.
Bring the kids along too! The festival's family-friendly opening weekend will have plenty for littlies to enjoy as well.
The River Graze will run from Federation Square to Crown Riverwalk.