Rose Garden Brunch at the Imperial Rooftop
What better way to celebrate spring than with pink pancakes on a gorgeous rooftop?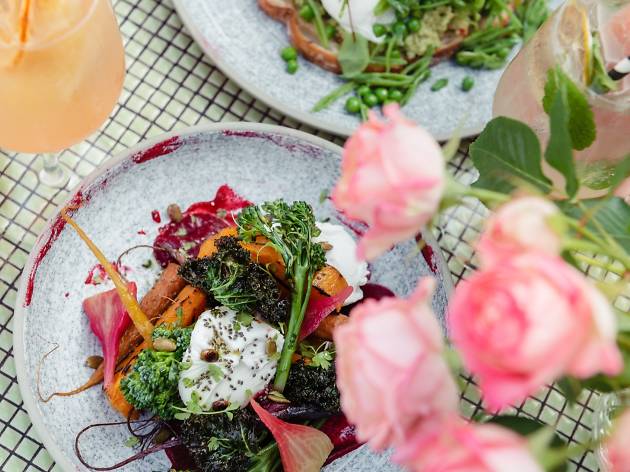 1/4
Photograph: Supplied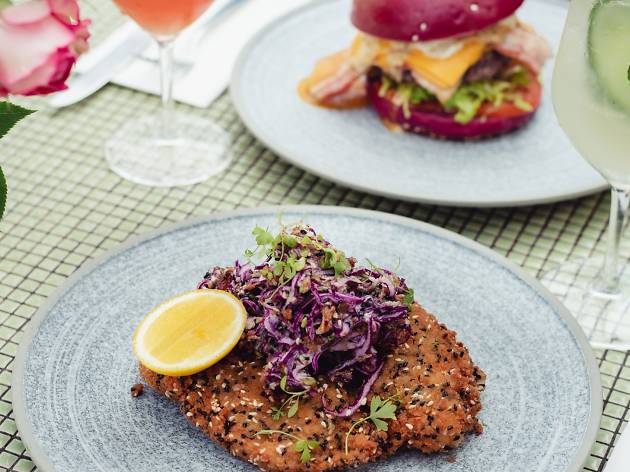 2/4
Photograph: Supplied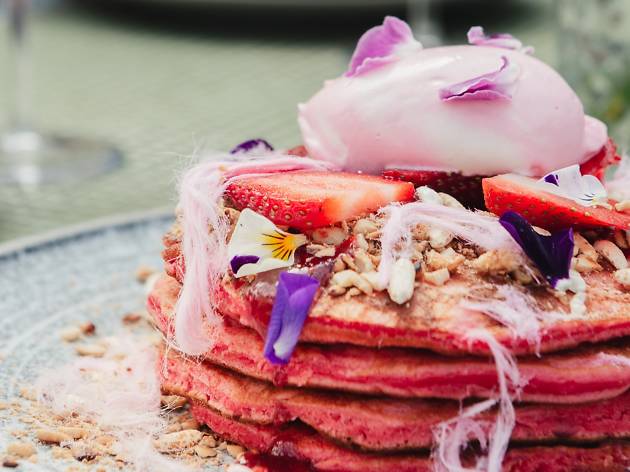 3/4
Photograph: Supplied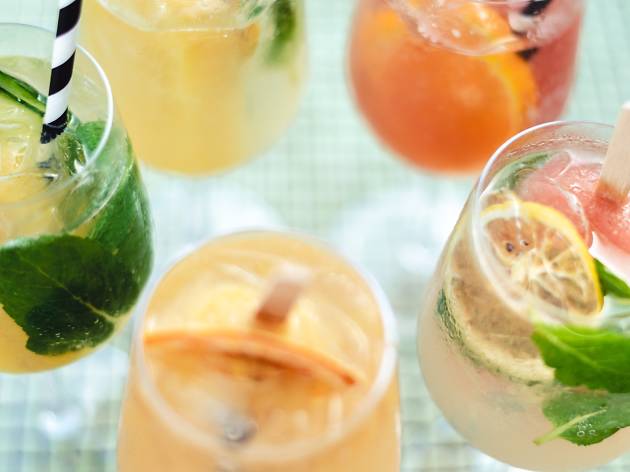 4/4
Photograph: Supplied
We in Melbourne love a rooftop, and we're mad for a bottomless brunch. So there might be no more quintessentially Melbourne spring menu offering than the Imperial Rooftop's Rose Garden Brunch. The Imperial is in the heart of the city, right next door to the Princess Theatre (currently playing Harry Potter and the Cursed Child), and the views over Parliament are lovely. Throw in a bottomless Spritz menu and delicious brunch food like smashed pav and pink pikelets, and you've got yourself the perfect springtime morning. It's only $60 per person, and bookings are required.
You can choose any brunch option, and items include smashed pav with fresh berries, violet cream and meringue; pink hotcakes with rosewater chantilly, strawberry-and-Champagne purée and fairy floss; smashed avo on toasted sourdough with peas, sugar snaps and poached eggs; sesame chicken schnitzel with slaw; a beetroot breakfast burger with bacon, egg and hash brown; a breakfast salad with roasted carrots, kale, squash, beetroot and eggs; and a steak sandwich with salad, Dijonnaise and fried eggs.
And of course, most importantly, Rooftop Garden Rose Brunch includes two hours of bottomless drinks. Beverages include a selection of wine and beer, or anything from the spring Spritz menu. These include Eternally Grapeful (tequila, sparkling, grapefruit juice, lime, sugar syrup and soda); Lady Elderflower (Four Pillars gin, St Germain elderflower liqueur, sparkling, lime, mint and soda; What Rhymes with Orange? (sloe gin, Cointreau, sparkling, lime, sugar syrup and soda); and Mistress Ginger (Domaine ginger liquor, sparkling, lemon juice, sugar syrup and soda).
You can also choose to add in an icy pole, in either cloudy apple and passionfruit, or watermelon and lemonade.
The Imperial's Rooftop Rose Garden Brunch is $60 per person, and bookings are required. It's on every Saturday from October 26 from 11am to 1pm.