Heads up! We're working hard to be accurate – but these are unusual times, so please always check before heading out.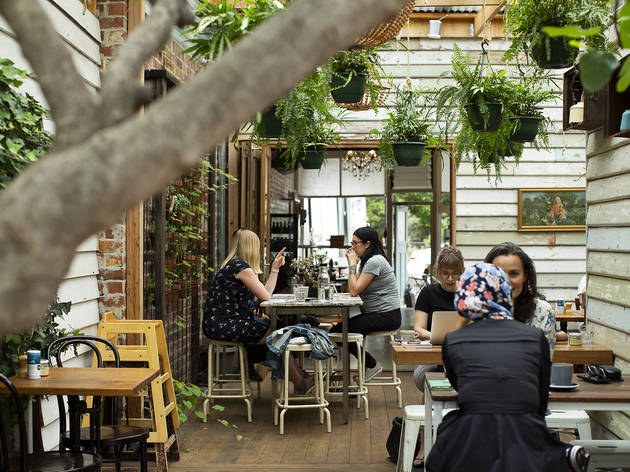 A local's guide to Seddon
Explore Seddon's top cafés, bars, restaurants and attractions to be found in this leafy suburb
Seddon is a sweet spot in Melbourne's inner west, nestled up under Footscray, with which it shares a postcode. It's a small suburb that probably only takes half an hour to walk across, but there's plenty to delight and distract you along the way.
Jump to a section:
What's Seddon known for?
Though these days it's also known for bougie brunches, Seddon has firm working-class roots like its neighbouring suburbs, and it's still home to a tight-knit community. It's only a ten-minute drive to the CBD from here but there's a small-town vibe to the leafy streets and the old-school shopping strip on Victoria Street, which is appropriately named Seddon Village.
Yet Seddon has also had its share of headlines – in 1975, the Victoria Street shops were damaged in a bomb attack. The blast, most likely the work of fascist terrorists, targeted a Yugoslav travel agency next door to what's now a fish and chip shop.
Why do the locals love it?
For Elliott Cafarella, a third-generation fruiterer who runs greengrocer Pompello with his dad, Seddon is a special little community where people say hi to each other on the street.
"It does feel like a country town where people know about each other and they care about each other," he says. "I sometimes worry about that as it gets more gentrified, the working-class background is what gives the west its strong identity and community."
In part, Seddon is unusual because of what it doesn't have. "It doesn't have too many chain stores or large generic stores so it's mostly run by people who work in their own businesses, so that sets the tone for a caring environment. People appreciate that they know the person behind the counter," Cafarella says.
How do I get to Seddon?
Seddon is easy to access by public transport with Middle Footscray station at the top of Seddon Village and Seddon station in the southeast corner. It's serviced by several bus lines as well.
What's nearby?
Seddon borders Footscray to the north and east and Yarraville on the southside. The Maribyrnong River is just half a kilometre east, too.
Map of Seddon
If you only do one thing…
Bookseller Robert Ford, owner of Seddon Book Alley, reckons the best-kept secrets are the little parks off the main drag – Harris Reserve or Bristow Reserve. "Grab a few local bits and pieces, and sit and relax," he says.
Discover more of the city
Support your local neighbourhood with our selection of area guides around Melbourne.