You can't fly to Europe. Heck, you can't even go to New Caledonia – it's closed to international travel till July. But you don't have to compromise on your love of all things French this summer. In association with Grey Goose Vodka, we've come up with a fantastic list of chic, delicious, seductive things that go beyond the expected and can bring élan to your summer soirées whether the borders are open or not.
So when you're gathering some amis (mates) for a picnic, barbie, viewing party or brunch, here are seven ways to have a French one in Melbourne – and leave the mon dieux and the oh là làs at the door please.
Don't forget to adhere to the latest medical advice and social distancing recommendations.
Photograph: Martha Williams
Don't eat… macarons
Do eat… canelés
You may be partial to a crisp, chewy, colourful macaron, but have you tried a canelé? First made in Bordeaux in the 16th century, canelés are little cakes with a caramelised crust and a soft centre, often cooked in a traditional copper mould. A dash of rum and vanilla add a twist to the simple ingredients of flour, eggs, milk, butter and sugar. Perfect to go with your afternoon's café crème (oh alright, flat white).
Get them from: Canelé Alain.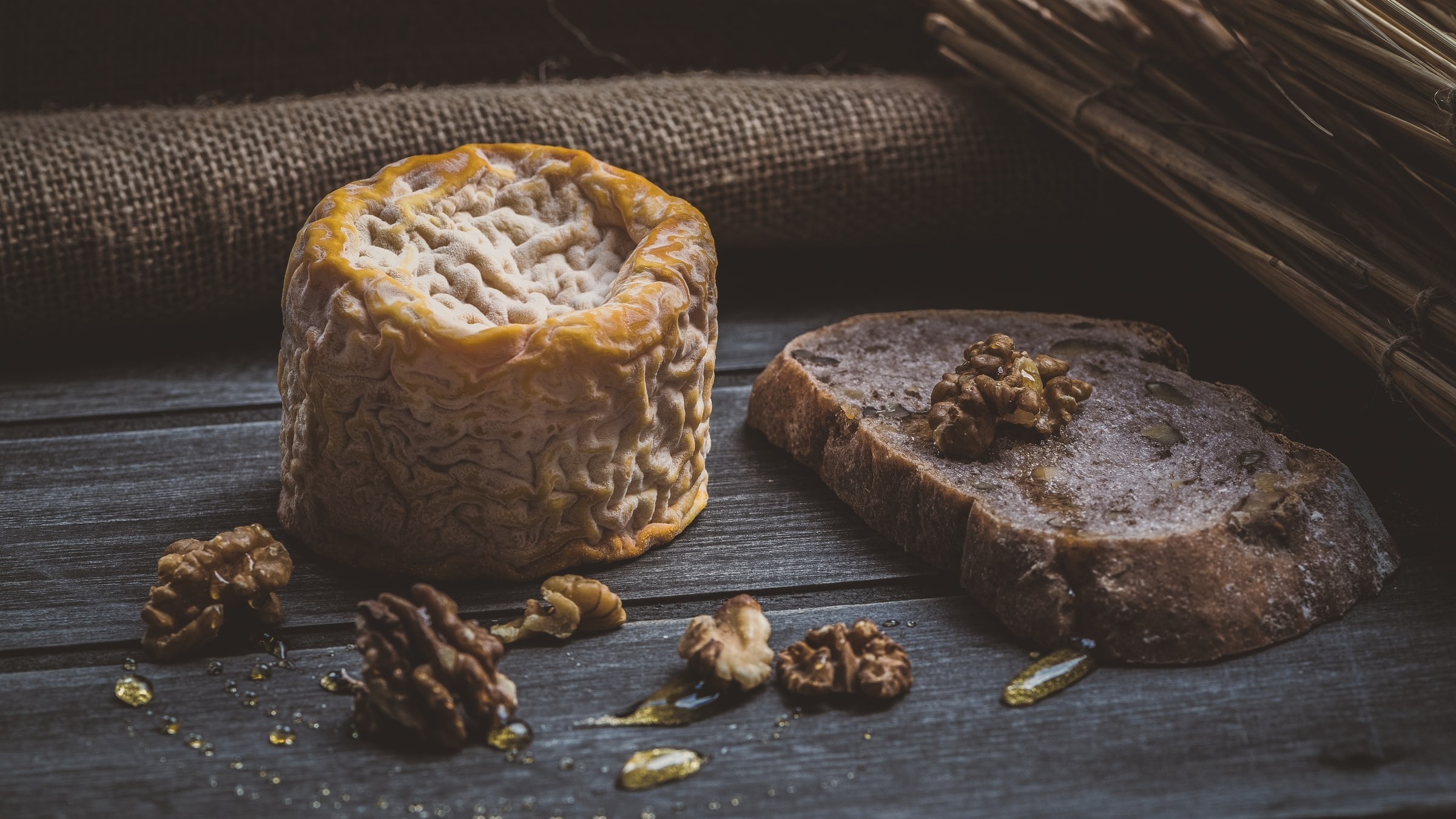 Photograph: Unsplash/Jez Timms
Don't slather on... Camembert or Brie
Do slather on… Époisses
Soft French cow's milk cheeses are a picnic fave, but we've been hitting the Triple Brie pretty hard for years now and are ready for something with some real funk. The orange rind of Époisses, a washed-rind cheese from Burgundy, hits your eyes just before the pungent smell stages its Napoleonic takeover of your nasal cavities. This fromage is so soft you might need a spoon.
Get it from: Harper & Blohm.
Photograph: Supplied/Grey Goose
Don't drink… Champagne
Do drink… Grey Goose Vodka
Bubbles and sunshine are a natural fit, but sparkling wine is so pre-pandemic. Leave the Champers for the oldies and give your brunch party an extra dose of swagger by mixing up some Ruby Spritzes, Passionfruit Martinis or a Le Grand Fizzes – easy, refreshing summer cocktails using pure French Grey Goose Vodka. Find the recipes and many more here.
Get it from: Your favourite bottle shop.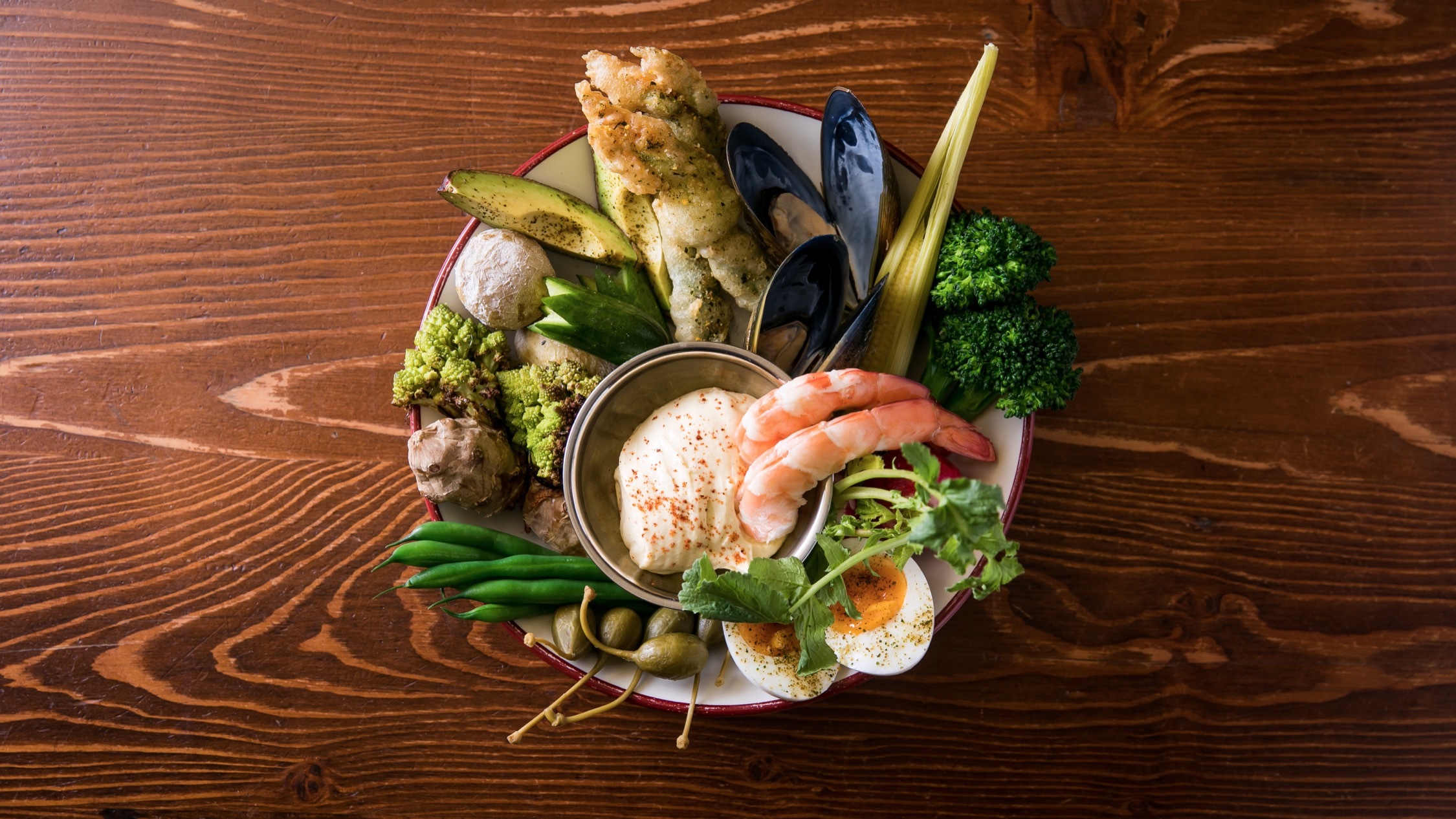 Photograph: Anna Kucera
Don't serve… canapés
Do serve… le petit aïoli
Towns in the south of France have a traditional feast called 'Le Grand Aioli' wherein bucketloads of aioli are scooped up by rustic vegetables, seafood and meats. The bistro version is the hip grazing plate of the moment and has replaced the traditional selection of hors d'oeuvres at some of the nation's coolest restaurants and events caterers.
Get it from: Bar Margaux ...or make your own.
Don't watch…
Emily in Paris

Do watch… Portrait of a Lady on Fire
Netflix's dud is a catalogue of clichés with all the romance of a protracted business meeting. Instead, for your watching party, seek out the best movie to come out of France in 2019 – the full-blooded, achingly romantic story of an 18th century artist hired to paint the portrait of a young woman in order to secure her a husband. What happens when the artist falls hard for her subject is thrilling and devastating.
Stream it on: Prime Video, Hulu or iTunes.
Don't listen to… the Amelie soundtrack (again)
Do listen to…. yé-yé
Sure, that Yann Tiersen piano riff is supremely soothing, and no café was immune to the soundtrack's allure in 2001 when the cute-as-hell film was first released. But in 2021? Non! Go back further for the insouciant strut of 1960s genre Franco-pop genre yé-yé if you really want to give your get-together a hip soundtrack. France's musical contribution to the swinging '60s, yé-yé epitomises seduction, irony and cool in songs like Gillian Hills' 'Zou Bisou Bisou', Jacques Dutronc's 'Et Moi Et Moi Et Moi' and Jacquelie Taieb's '7h du Matin'. C'est top.
Get it from: Spotify for the essential playlist, and YouTube for the music vids.
Photograph: Supplied/Incu
Don't wear… berets and Breton tops
Do wear… a chic cross-body bag from APC
When you first think of French style, there are some obvious culprits – but look past the striped T-shirts and superannuated haute couture labels and you'll find that French fashion has evolved in a big way. One brand in the vanguard is Paris-based label APC, which makes sleek leather goods, tailored dresses and crisp cotton shirts in the vein of casual, refined minimalism.
Find them at: APC Melbourne at QV Melbourne.