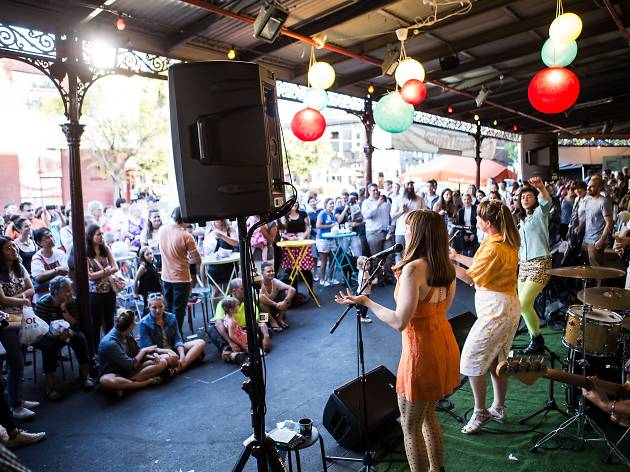 1/6
2/6
3/6
4/6
5/6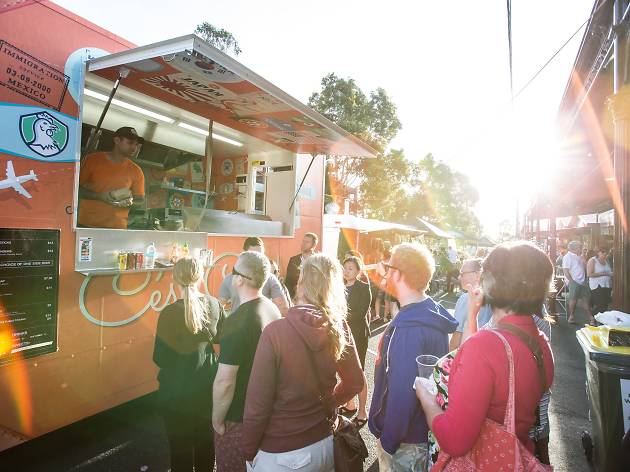 6/6
The South Melbourne Market is Celebrating 150 years in action
Over the past 150 years (yes that's right, 150 years), the South Melbourne Market has cemented its place in Melbourne's history and culture. The market has served as a meeting place for growers, suppliers and shoppers and with nearly 150 stalls, there is no niche unaccounted for. Whether you're after fresh seafood, great coffee, hype-worthy pastries, or even a pedicure, you'll find it all here.
The market is gearing up for a year of celebrations in 2017, kicking off with the South Melbourne Night Market starting January 5. The night market returns for its ninth iteration and for eight consecutive Thursday evenings, Melburnians can enjoy a balmy night of eating, drinking, and dancing as live music performers take the stage. Expect a revolving line-up of food trucks and dishes from the market's world-class restaurants including Simply Spanish, Paco Y Lola, Koy and Claypots Evening Star.
The night market will also feature local makers and designers from the market's SO:ME design space including The SuperCool, Lost in Seasons, Spin and more. Look out for beautiful homewares, jewellery, clothing, vintage collectables, and art pieces.
Lock March 11 into your calendars, because the Port Phillip Mussel and Jazz Festival will take place around the market for a whole lot of shellfish action. And on Saturday May 6, the official birthday of the market, there will be a barbecue street party to mark the market's grand anniversary. A new bell will also be installed in the market to pay homage to its predecessor that heralded over a century ago, to mark the start and end of the day's trade.
For the long-time market-goers, the 'My Market Story' campaign is currently in development and contributions are welcome. Anecdotes, photographs, drawings, memories and memorabilia are being collected online or by post.