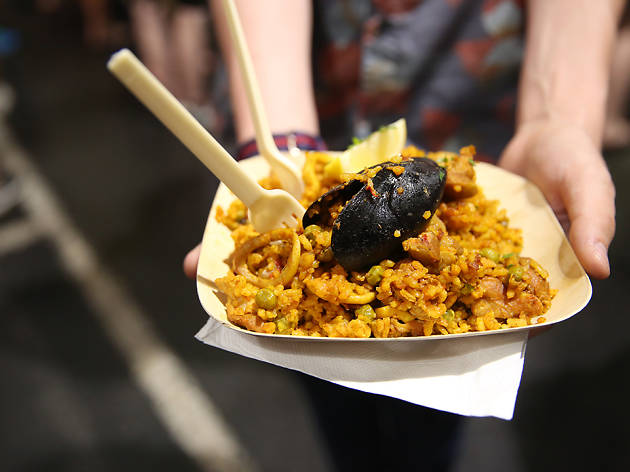 Ole! Queen Victoria Market is gearing up for a hot Latin festival
Queen Victoria Market is hosting a fiesta to die for this weekend with the Spanish and Latin Festival. Come for the delicious food, there will be steaming pans of paella, authentic spicy chorizo, and of course churros for dessert. Find lesser known, though no less delicious, dishes like Bocadillos de Calamares (calamari sandwiches) or a Spanish potato omelette – both excellent brunch options if you come by early enough.
Stick around to watch a live flamenco show, take a free Latin dance class to test out on the d-floor, or to listen to great live music.