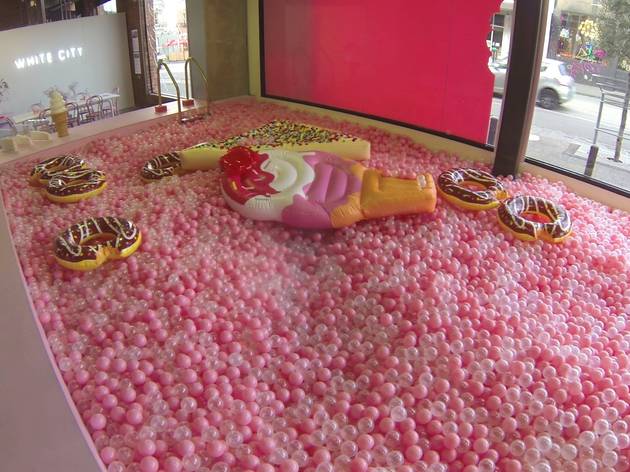 1/6
Photograph: Delima Shanti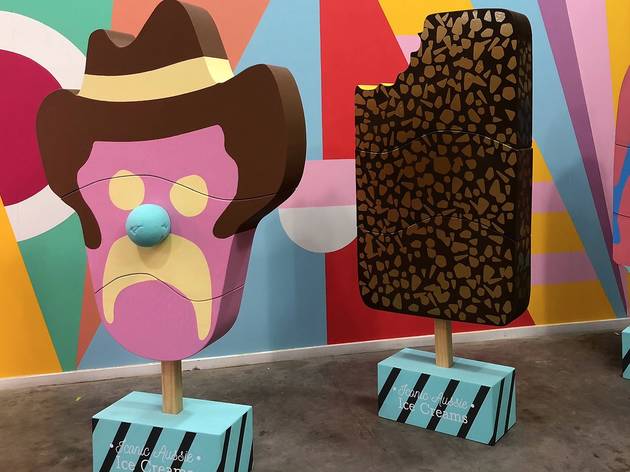 2/6
Photograph: Supplied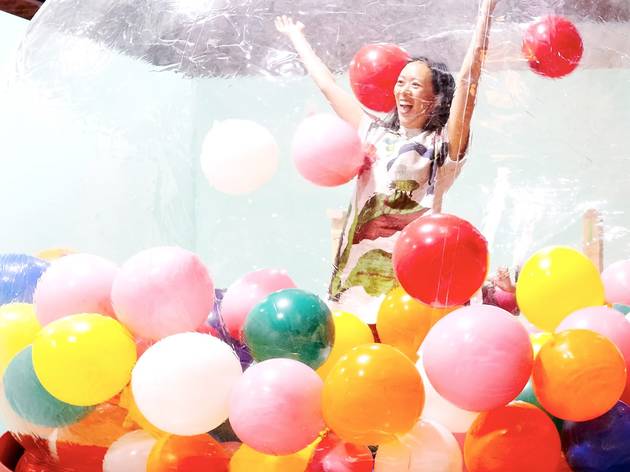 3/6
Photograph: Supplied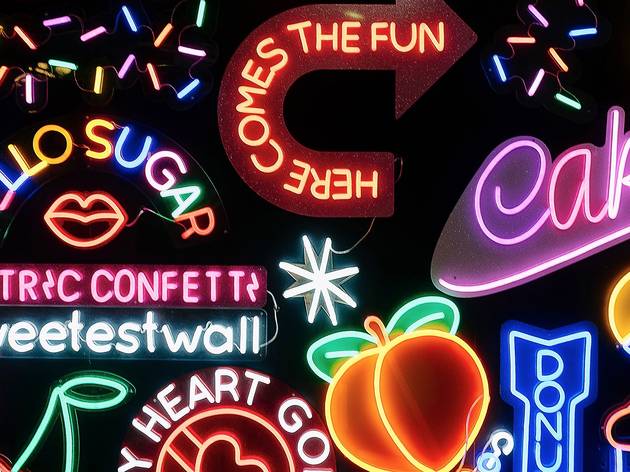 4/6
Photograph: Supplied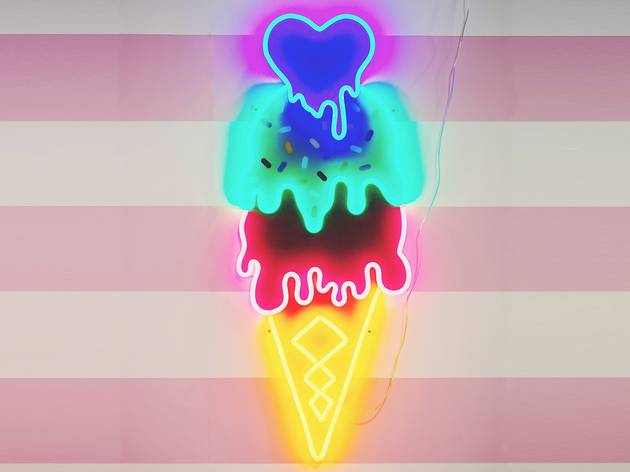 5/6
Photograph: Supplied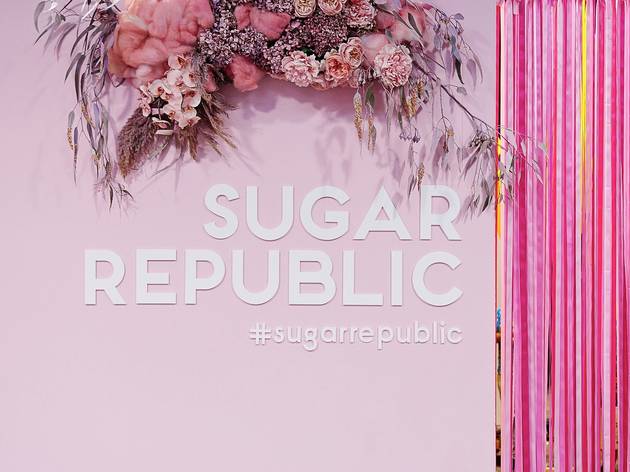 6/6
Photograph: Supplied
Winter's most Instagrammable event has arrived in Melbourne
A pop-up museum dedicated to all things sweet has landed on Smith Street. Sugar Republic has taken over an old factory building in Fitzroy to bring you 14 different sensory rooms that will satisfy every kind of candy lover.
Relive your childhood with a life-size gumball machine, which you can climb into and play around in. There's also a room where colourful Slinkys drop from the ceiling and another where you can shoot a confetti cannon over a giant birthday cake.
You'll get to peek into a pop-up cinema screening sweet old-school flicks (think Willy Wonka and the Chocolate Factory) and climb under an inflatable doughnut canopy. The pièce de résistance? A huge bubblegum-coloured ball pit, complete with doughnut and ice cream floaties, which, let's be honest, is made for Instagramming.
On your way through Sugar Republic, you'll be treated to lollies, cakes and cookies galore. There's taste testing, ice cream, Wizz Fizz, sherbert and doughnuts, too. Let's just say you won't go home hungry.
Sugar Republic is open at 379 Smith Street, Fitzroy until August 17. Tickets start at $25 and need to be purchased in advance online.