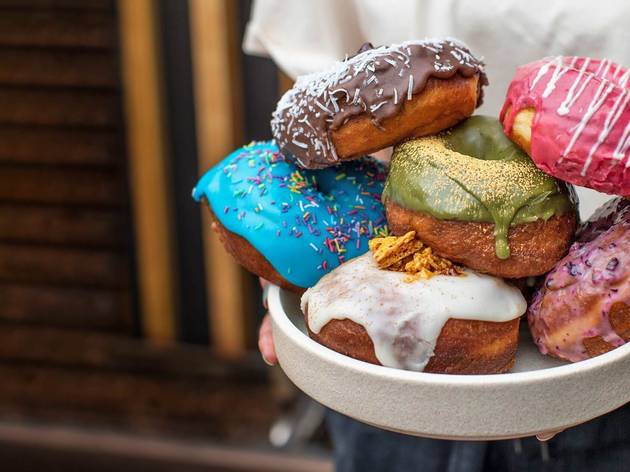 A local's guide to Templestowe
Find restaurants, cafés and things to do in Templestowe with this area guide to the suburb
While sleepy Templestowe doesn't get the glory of its more well-known neighbours Eltham and Doncaster, there's a lot to love about this suburb. Located 16km north-east of Melbourne's CBD, Templestowe has many sprawling nature parks to enjoy, as well as great family-friendly cafés and restaurants.
What's Templestowe known for?
Westerfolds Park holds a prominent position in Templestowe, just off busy Fitzsimons Lane, with 123 hectares of parkland by the Yarra River. Another popular place to breathe in the fresh air by the Yarra River is Petty's Orchard, a 44-hectare apple orchard open to visitors.
Why do the locals love it?
Morgana Eastman-Santi, manager of Power Plant Café, says Templestowe's parks and playgrounds are its stand-outs. "People love the green areas like Westerfolds Park, and Wombat Bend is wonderful for children and has an amazing playground," she says.
How do I get to Templestowe?
Not the most well connected by public transport, you're limited to bus services as there aren't any trains or trams. The 281 bus runs from Templestowe to Deakin University in Burwood via Box Hill, while the 905 service shuttles between the city and the Pines Shopping Centre, stopping off through Templestowe. There are also great walking tracks for those on foot, such as the Main Yarra Trail which starts at Westerfolds and ends in Southbank 33kms later.
What's nearby?
The leafy, a bit hippy yet affluent Eltham is north of Templestowe, with Lower Plenty to the west. Doncaster is to the south beyond Lower Templestowe.
Map of Templestowe
If you only do one thing…
Pack a picnic (or stock up on Down The Rabbit Hole's bronuts) and enjoy the great outdoors in Westerfolds Park. This native bushland is home to kangaroos, echidnas, wombats, platypus, possums and a huge variety of birdlife, so it's a great spot to nature watch.
The best things to do in Templestowe
Check out more of Melbourne's best suburbs
Support your local neighbourhood with our selection of area guides around Melbourne.
Best selling Time Out Offers