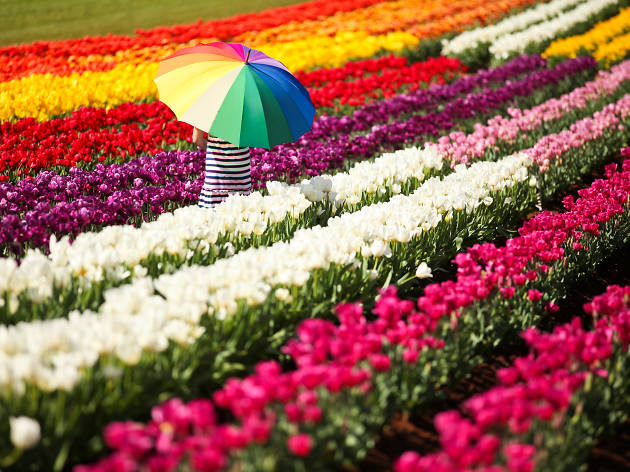 Catch the spring blooms at the famous Tulip Festival
The Tesselaar Tulip Festival returns this spring at the Tulip Farm, when almost a million tulips bloom across 25 acres of farmland in the Dandenong Ranges. Highlights of the festival include market stalls, live entertainment, and the weekend celebrations such as the Turkish, Irish, and Dutch weekends.
Kids entry to the festival is free.