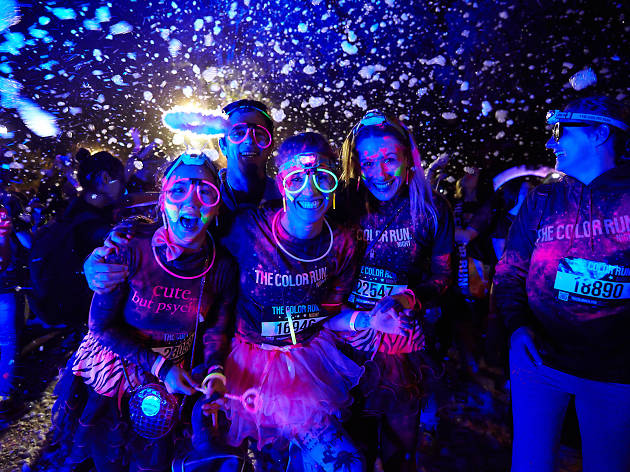 Run the night when the sun sets and the lights illuminate the city
The Color Run is putting on its first nighttime event in Melbourne on April 16 at Flemington Racecourse. The nocturnal fun run will envelop runners in the glow of bright coloured lights, neon coloured powder and fun bursts of bubbles.
As usual, runners are encouraged to wear white (it'll make your the rainbow bursts on your outfit look even more amazing), although you can also dress up in costumes (get those headlamps and tutus ready!). Run past the finish line to the event's customary Finish Festival party, where guest DJs will switch the pace from a sprint to a shimmy on the dancefloor. This year, Color Run has also partnered up with the government's 'Girls Make Your Move' campaign, encouraging everyone of all ages and fitness levels to sign up for this colourful race.