The Smith is home to Melbourne's first Prosecco fountain
Grab a drink at this bottomless Prosecco fountain in Prahran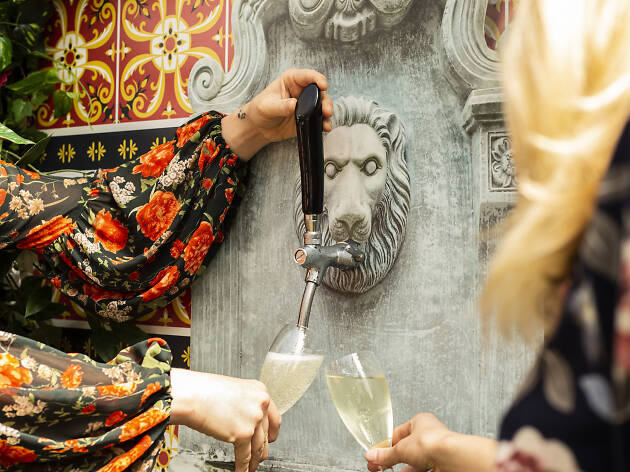 1/3
Photograph: Bruno Stefani
2/3
Photograph: Bruno Stefani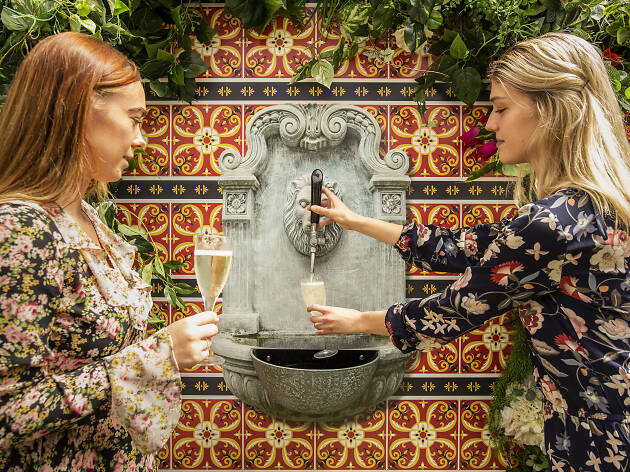 3/3
Photograph: Bruno Stefani
Now listen, you may not have considered that your life is missing a bottomless Prosecco fountain (or maybe you have, who are we to assume how you live?) but that doesn't mean that it's not true. Specifically, you're missing a bottomless Prosecco fountain in the shape of a lion's head, and fortunately for you, the Smith Prahran is here to fill that sparkling void.
Every Sunday from 2 'til 4pm, the Smith will have a bottomless Prosecco and Spritz fountain as part of its $60 Sparkling Spritz package. The deal includes access to on-tap sparkling straight from the fountain, as well as a selection of delicious picnic nibbles.
On offer is a grazing menu of corn and blue cheese croquettes, smoked almonds, hummus and bread, chicken liver parfait doughnuts, a charcuterie selection (which changes weekly), fried chicken and caviar, and pepper berry cauliflower fritos.
This is the first time a Prosecco fountain has graced Melbourne's streets, and this summer feature won't last much longer so get cracking if you want to sample the bubbles from this OTT water feature. Find it in the Smith's newly restored atrium and set to the backdrop of some chill acoustic tunes. Not a bad plan for a Sunday arvo, wouldn't you say?