The Village Winter Festival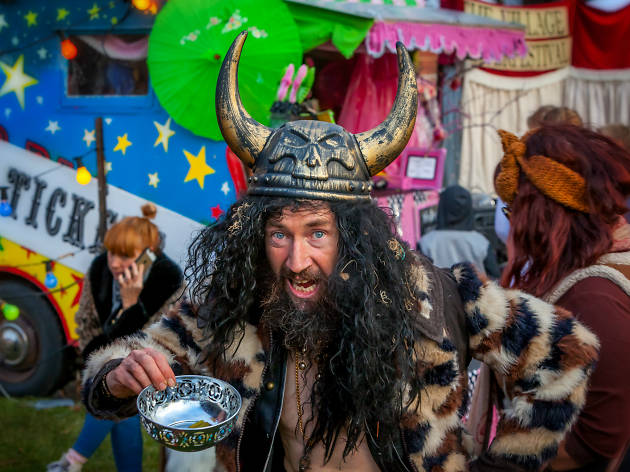 [Sponsored] A soul-warming arts festival celebrates the Central Goldfields and the winter solstice
The Central Goldfields region of Victoria can get pretty cold in winter – not that it keeps the locals from throwing a party. The Village Winter Festival is a family-friendly biennial event that looks and feels like an old-school travelling carnival. It's weird, it's whimsical and it's very artistic.
More than 50 artists and performers come together for the festival, which has a little bit of everything. There will be theatre, dance, music, circus performers, installations and activities for kids and adults to get involved with. One of the major highlights of the festival is the fire spectacular, a multi-dimensional pyrotechnics show that will keep you both enthralled and warm.
The Village Winter Festival is put together by the Village, a travelling Australian arts festival. The quirky crew at the festival are also behind events at North Fitzroy's Edinburgh Gardens and the Falls Festival. Car parking is free, and there's the opportunity to camp overnight.