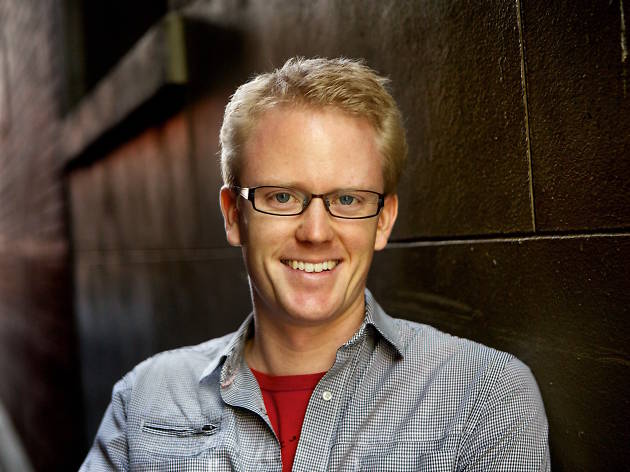 The rich history and knowledge of the inner west takes centre stage at the School of Life's inaugural community festival
When we sit down with Kaj Löfgren, director of the School of Life Australia and proud Newport resident, he's still reeling from the Western Bulldogs' Grand Final victory over the weekend. Not just because of the win, but because of the energy of all the Footscray residents celebrating on the streets the following days. "The town just came alive!" says Löfgren. "It was quite extraordinary... it definitely felt as though we were part of history."
The Bulldogs' premiership (their first in 62 years) might not seem to have much in common with Think West – a festival of talks, workshops and events taking place through November – but for Löfgren, it's a perfect example of resilience in the west. "There's an incredibly rich heritage of 100 years of football with one flag," he says. "The west is a wonderful example of rich diversity… and yet they somehow stayed unified and passionate about this game."
At its heart, The School of Life is all about harnessing wisdom and passing it on. In curating their first-ever community festival, Löfgren immediately looked to the west as an untapped source of knowledge. "There's an extraordinary energy amongst the local cultural scene," he says. "In the city of Maribyrnong, there's more than 140 countries represented and more than 80 language spoken. Once we started to understand what was going on in the inner west from a cultural perspective, we felt there was an incredible opportunity to engage."
Three themes quickly rose to the top: wisdom, resilience and social change. Löfgren is fascinated by the "tolerance and humility" that is takes to form a strong community of so many backgrounds. In curating the festival, Löfgren wanted to use all the existing organisations in the area as a platform, among them the Footscray Community Arts Centre and the Asylum Seeker Resource Centre. When other groups like Highpoint Shopping Centre and Scienceworks got involved, Löfgren knew that he had something significant on his hands.
"I think our role here is to connect people the organisations that are already in the west, or to reconnect them," he says. "And I hope the themes we're unlocking become an ongoing conversation."
---
Top five Think West events
Westography
Earlier this year, Warren Kirk published his collection of photographs in a book titled Westography: Images of a Vanishing Suburbia. In this free exhibition, visitors can encounter the forgotten corners of the west; abandoned buildings, fading shopfronts, and suburban streets.
VU at MetroWest Gallery. Various times. Free. Nov 7-19.
Innovation and Social Change Tour
Meet at the Asylum Seeker Resource Centre and embark on a guided through through Footscray landmarks that represent the region's rich history of migration, including the Footscray Market and the Little Africa precinct.
Asylum Seeker Resource Centre. 3-5pm. Free. Wed Nov 9.
How to Change the World
Got a burning desire to make a difference, but not sure where to start? Leadership coach Michael Bartura will take classes through the psychological, cultural and social reasons that stop us from instigating change.
VU at MetroWest. 6-9pm. $70-$80. Thu Nov 10.
Think West Live: Urban Wisdom
Three remarkable women will share some of the wisdom on how to live well. Comedian and writer Meshel Laurie will talk about embracing ageing, artist Maree Clarke, a Mutti Mutti, Yorta Yorta and BoonWurrung woman, will discuss mourning, and Somalian-Australian human rights advocate Mariam Issa will share her thoughts on cultivating resilience.
Footscray Community Arts Centre. 7-9.30pm. $20-$30. Sat Nov 19.
Welcome Dinner Project
The festival will close with your chance to share a dinner with newly arrived people to Australia and learn about their experiences. Asylum Seeker Resource Centre founder Kon Karapanagiotidis will give an opening address.
The Dream Factory. 7-9pm. Entry by donation. Sun Nov 20.