Tunnel Projects
Massive tunnel-building projects will get commercial vehicles off residential streets and improve public transport
The West Gate Tunnel and North East Link projects will massively improve congestion by creating more routes to get around Melbourne. There will be more options, more lanes to travel, and fewer trucks on local streets.
Plus, there are works to fix congestion in the City Loop. The Metro Tunnel will create a dedicated rail line under the CBD, meaning there is more room in the City Loop for trains from other rail lines. That means more trains, more often – and your train will be less crowded.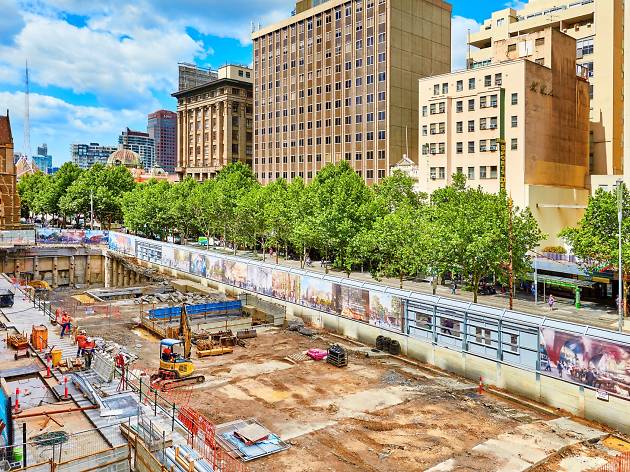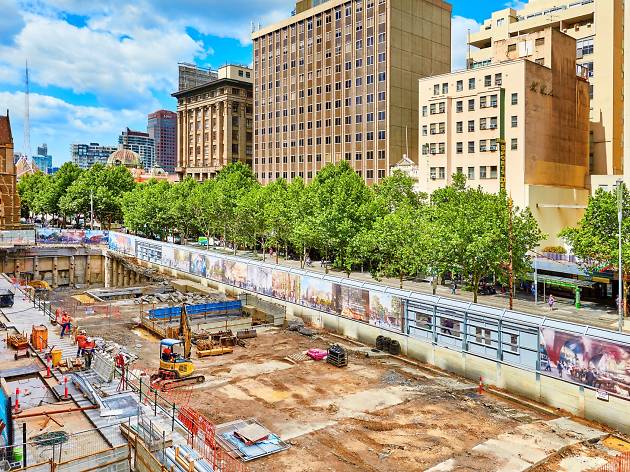 Hoo boy, is this ever a doozy of a project. The Metro Tunnel is the biggest rail project in Melbourne since the City Loop was built in the 1970s and 1980s. Five new train stations will be built as part of the project, and 9 kilometres of twin tunnels will be built. You can have a look at artists' impressions of the five new stations – they look pretty schmick. The new stations will be called North Melbourne (the current North Melbourne will be renamed West Melbourne), Parkville, State Library, Town Hall and Anzac.
The idea is to untangle the City Loop by joining the Sunbury, Cranbourne and Pakenham lines so trains on those lines can travel under the CBD using a new dedicated tunnel. Trains on other lines will continue to use the City Loop. What's the advantage of that? It means there will be extra room in the City Loop for heaps more frequent services.
What if you want to transfer between a City Loop and Metro Tunnel train? No problem; new underground walkways will connect Town Hall Station through to Flinders Street Station and State Library Station to Melbourne Central Station, so you'll be able to get from one service to the other without any hassle.
There will be a bit of hassle during the construction phase, though. By 2025 the Metro Tunnel will be open for business, but until then there will be some necessary disruptions to your travel. And for you to get where you need to go, you need a plan B. See the Victorian Big Build disruptions map for up-to-the-minute updates as to what your plan B should be.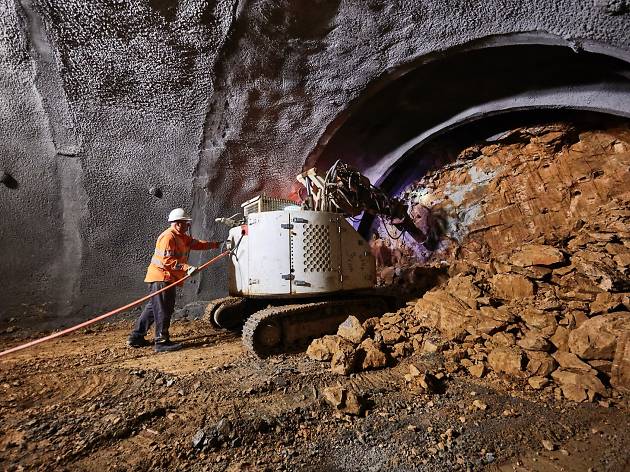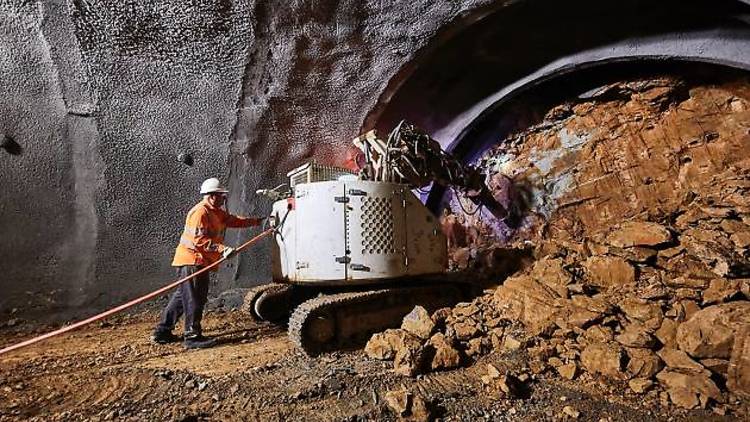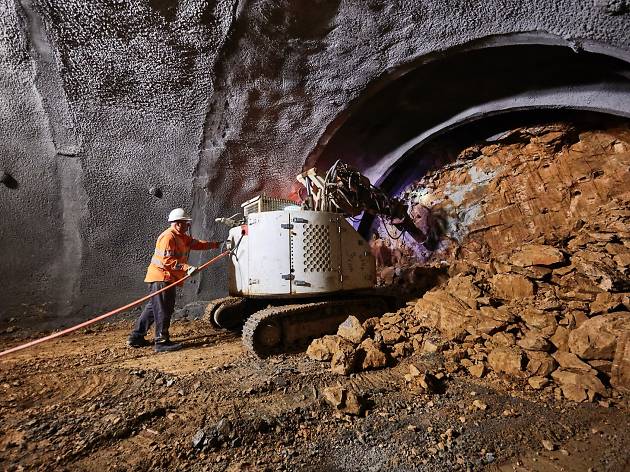 Have you ever been stuck in traffic on the West Gate Bridge and wished there were another way to get into the city from the western suburbs? Do you live in the west and hate all the commercial trucks clogging up your streets? Then you'll want to pay attention to this one: the West Gate Tunnel will provide a much-needed alternative to the bridge, which will improve traffic flow and remove thousands of trucks from residential streets.
The West Gate Freeway itself is also getting a major upgrade, with four more lanes added. A bridge will be built over the Maribyrnong River that links to an elevated road above Footscray Road. All of this means it will be much easier to get from Melbourne's western suburbs to workplaces, universities in the city and Etihad Stadium for the footy, and it also means one breakdown on the West Gate isn't going to bring traffic to a teeth-clenching standstill.
After the project is completed in 2022, there will be a 24/7 ban on trucks on some local streets in the inner west, freeing up the roads for those who actually live there to use.
The project also includes 14km of new and upgraded cycling and pedestrian paths.
All that construction is for a very good cause, but it will mean some disruption to traffic in the west. If you need to know how to get around, check Victoria's Big Build website to potential disruptions – and the all-important plan B.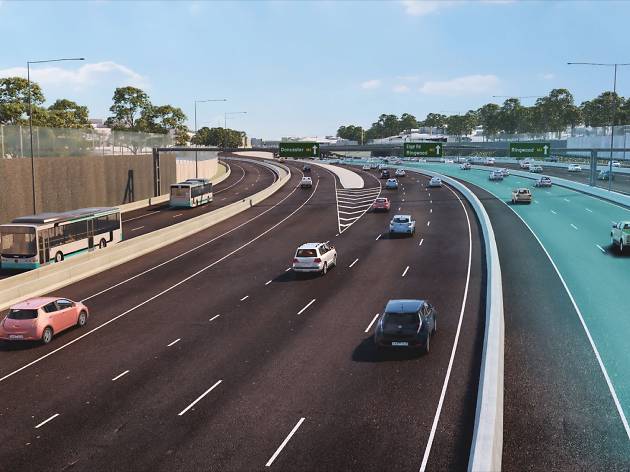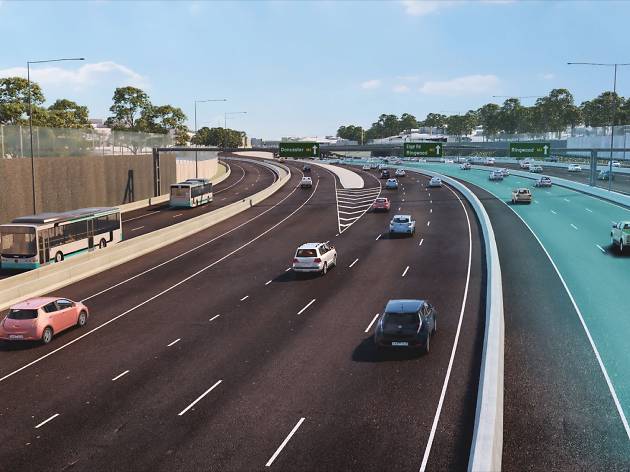 In what will be music to the ears of anyone who lives in the southern suburbs and has ever gone to the airport, the North East Link will cut travel time by up to 30 minutes between the north and southeastern suburbs. The project will build 11km of new roads and tunnels to provide the 'missing link' between the Eastern Freeway and the M80 Ring Road.
And if you're tired of being surrounded by massive trucks on your streets, there's another benefit: some 15,000 trucks will be take off local streets every day. It's good news for truck drivers, too, with the new tunnel providing a more efficient way for them to travel without having to go through the rat run of residential streets.
The project is currently in the planning stages, and it's expected to create 10,000 jobs. It's expected to be finished by 2027, so hang on, a better way to travel is coming.
Read more about Victoria's Big Build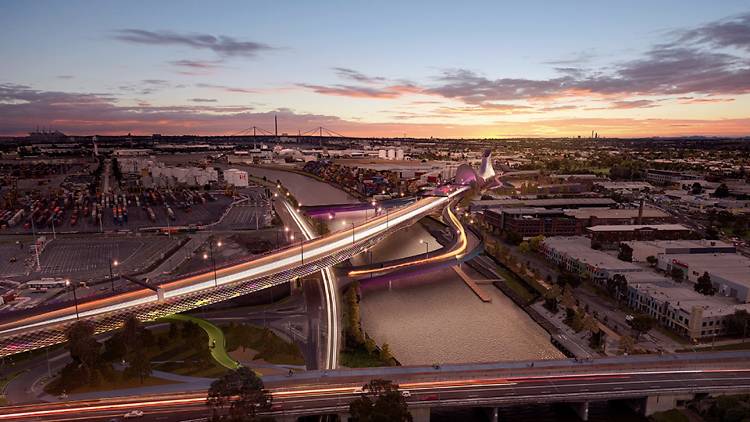 When will this project be finished? What does it involve? And how do you get around in the meantime?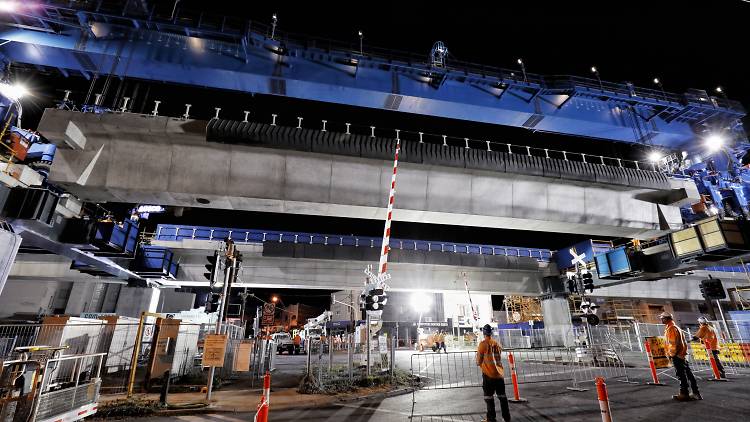 A whopping 50 level crossings are being replaced to make your journey safer – and a lot less annoying
Best selling Time Out Offers