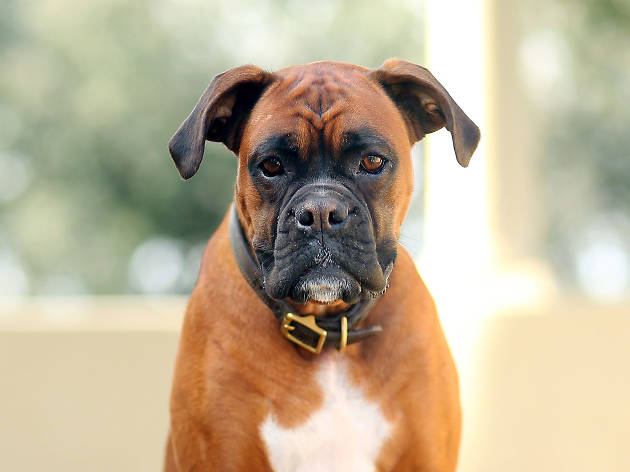 Valerie
"One of my favourite things to do is eat hot cheese toasties"
Valerie the boxer is three years old and lives with her owner Liz in Fitzroy. Enjoying notoriety with the Instagram set, Valerie has more than 4,000 followers – more than most humans
What are some of your favourite things to do, Valerie?
I love playing in Edinburgh Gardens with my buddy Frank – he looks just like me (us boxers have to stick together). I love going on long walks around Collingwood and Fitzroy because I get to meet lots of cool people and it's the best spot to find cats (although I have my own kitten called Penelope who I love the most). I just love getting cuddles from the friendly butcher on Rathdowne Street but one of my favourite things to do is eat hot cheese toasties.
You get to eat human food?
Yep! A girl's gotta eat. I love cheese toasties so much that I have my very own special at Two Row Bar on Smith Street. It's called 'the Valerie' and it's made of cheese and peanut butter. I also love Mexican cheese toasties (I think humans call them quesadillas?) from Trippy Taco in Fitzroy.
You seem to like a lot of things Valerie. Is there anything you don't like?
I don't like umbrellas and I'm really scared of that big, yellow inflatable man with the wavy arms outside the front of the car wash on Nicholson Street. What is he? Why is he so big? Why is he waving like crazy? Why doesn't he just go away and leave me alone?
Read more about the Secret life of Melbourne Pets.
Best selling Time Out Offers