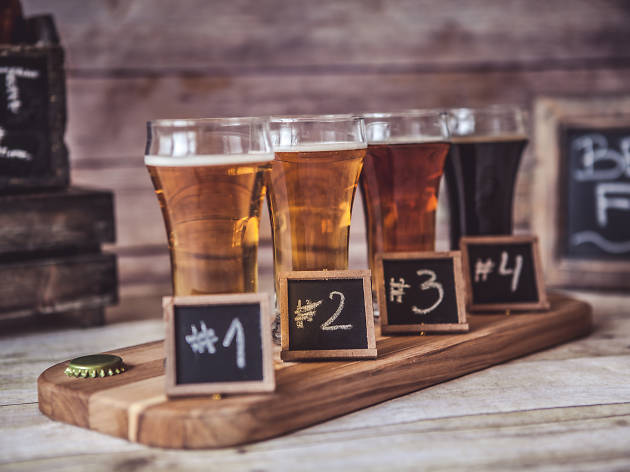 Wanted: beer-loving volunteers to taste and talk about beer
Take your passion for all things hoppy to this research session
The best cold beer is a free beer, or even better a beer you get paid to drink. If getting paid to drink beer sounds like your idea of a good time, then register now to participate in a blind beer taste test happening on July 11-12, 14-15 and 21-22 in the Melbourne CBD. There's also a packaging study happening on July 14-15 in St Kilda.
A world-class brewery is looking for volunteers to give consumer feedback on new and existing beers that are already on the market. It's a pretty cushy gig: all you have to do is taste beer and/or look at the packaging, and tell researchers what you think of it. And because your time and opinions are valuable, you'll even get between $40 and $130 for participating, depending on which study you attend and whether you attend one or two sessions.
The taste test is for men and women aged 19-39, with 70-minute and/or 40-minute sessions throughout the afternoons on weekdays July 11-12 and two weekends, July 14-15 and July 21-22. The packaging evaluation sessions in St Kilda are for punters aged 18-55 and go for 30 minutes throughout each day on July 14-15. Photo ID is required.
Don't miss this golden (h)opportunity: head over to the research website to register. They will send you a survey link to either study, depending on your age and session availability. If your answers match what they're looking for, they'll send you further details.
Best selling Time Out Offers