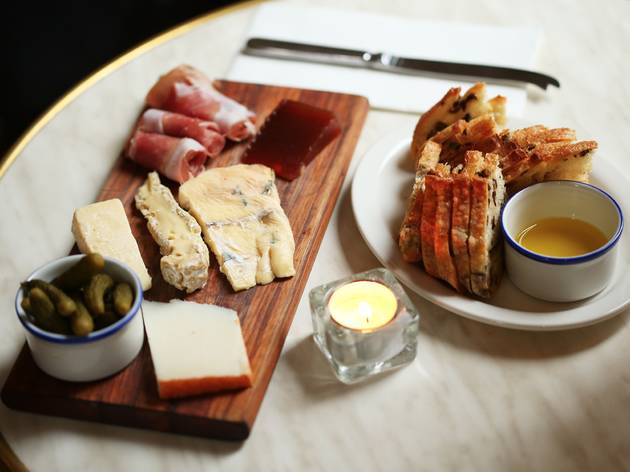 Our favourite dairy-based festival returns with more cheese and more wine
It's hard not to love Melbourne's annual Wine and Cheese Fest. How could you not love an event that brings together all the best cheese producers, wine and cider makers and other smallgoods producers under one roof at North Melbourne's Meat Market?
Tickets to the event include access to wine tastings, a mozzarella making masterclass with Giorgio of That's Amore and La Latteria fame, and of course tastings of all the cheese, charcuterie, olives and other delicious nibbles available on the day. A live jazz band and DJs will also be cranking up the tunes as you make your way around the stalls.
The annual Grape Stomp Comp returns this year, so roll up your trousers! Competitors who stomp the most grape juice have the chance win some great wines and cheeses to take home.
Tickets to this event go fast, so get in quick if you're after some wine and cheese action.