You can now try Greek Yum Cha at Gazi
This summer, enjoy spanakopita gyoza and feta spring rolls at Gazi's Greek Yum Cha lunch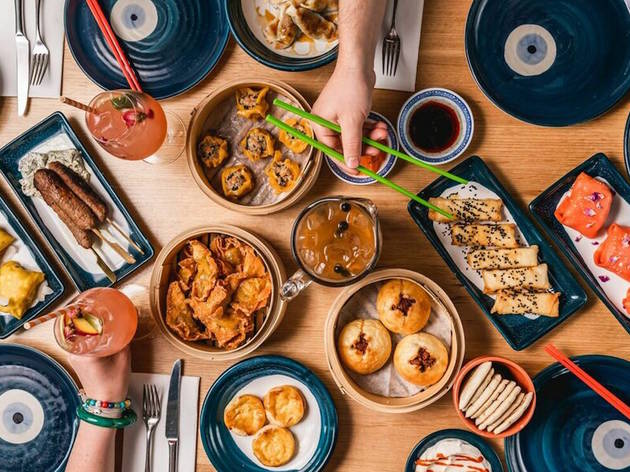 There's no denying that classic Greek cuisine and dining are great, but there are times when you want something a little different. George Calombaris' Gazi is here to deliver, taking the best bits Greek dining has to offer and putting its own fresh spin on things.
Every Sunday throughout summer, Gazi is holding its own take on a traditional yum cha experience. For $49 per person, you can sit down to a ten-dish yum cha menu featuring lamb char-tsoureki, spanakopita gyoza, and feta spring rolls with honey sesame. You can also pair your lunch with bottomless cocktails including the 'Oolong Island Iced Tea' and the 'San-Grecian', a Greek twist on white Sangrias, for an additional $35 per person.
The lunches run from noon until 3pm, so you have plenty of time to stuff yourself silly with the delectable array of food on offer.
Gazi is spicing up Greek dining with a more 'Melbourne' feel. The Greek Yum Cha lunches will showcase Chinese and Greek flavours and traditions to create a fun, new dining experience. Enjoy it solo for a great time or enjoy it with friends for the perfect Sunday catch-up. Make your reservation at the Gazi website here.