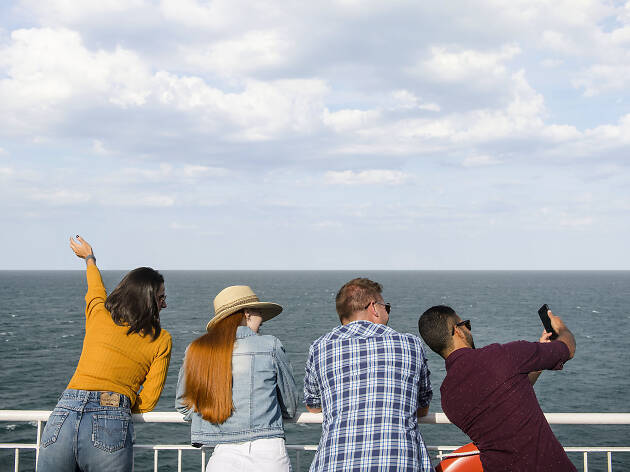 5 reasons to travel to Tasmania by ship
Spirit of Tasmania makes it super easy to explore Tassie's best bits – just pack your car and go
Put simply, Tasmania is best explored by car. Taking your own car lets you step out of the big cities and experience this wild, sparsely populated island like a true explorer, winding your way through the landscape and choosing experiences as they present themselves. Being able to sail and drive your car brings with it even more possibilities, whether you're a camper with a load of camping equipment or you're keen to bring home as much fresh Tassie produce as possible. Spirit of Tasmania makes it super easy, as you can drive on and off with ease. Here are a few more reasons why you should sail to Tasmania for your next adventure.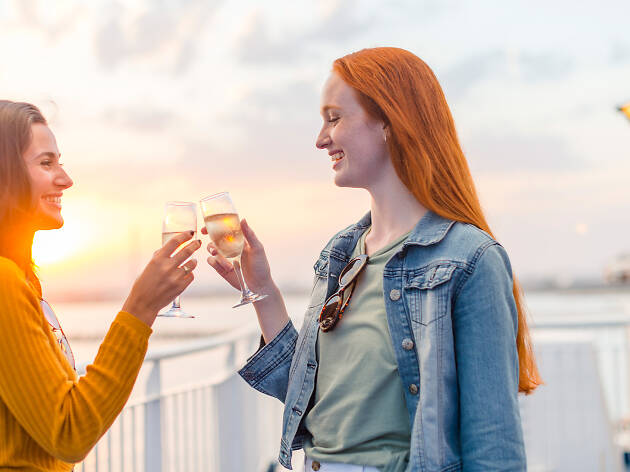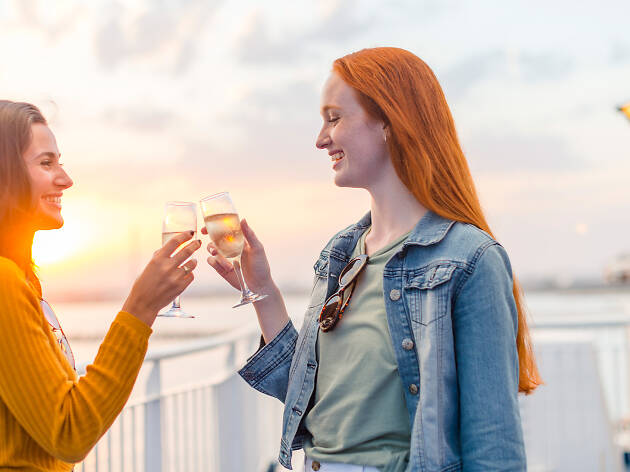 Photograph: Supplied
1. It makes road trips with friends easy
Spirit of Tasmania has accommodation options for all manner of travellers, whether you're a couple, a bunch of besties or a solo explorer ready for an adventure. Spirited travellers can stretch out and relax in one of the ship's many cabins, which come equipped with private ensuites and comfy beds (even four-bed cabins for bigger groups). Then, when you're in Tasmania, you get to explore everything together from the get-go.
Plus, driving in Tassie is half of the fun. Think switchbacks through unspoilt forests and gravel roads with short steep peaks – it's hard to imagine it before you get there, but Tasmania is so rugged 2D maps don't do it justice.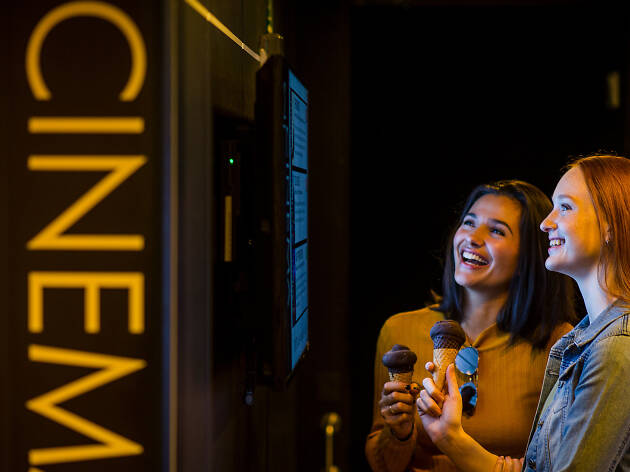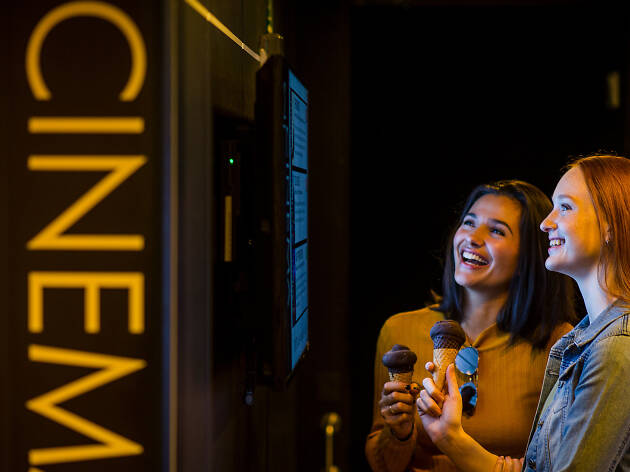 Photograph: Supplied
2. There's plenty of things to do on board
It's not just about getting from A to B with the Spirit. There's loads of entertainment on board, which makes the journey part of the fun. There's a dedicated kids' zone and two cinemas on board, showing a bunch of new releases at multiple times while you sail. There's Wi-Fi too, just in case you get intense Instagram withdrawals. If that doesn't impress you, we'll leave you with this: legroom. Miles and miles of legroom. Hallelujah.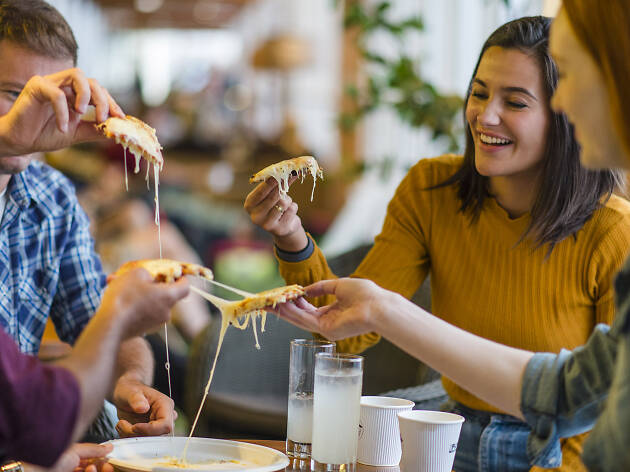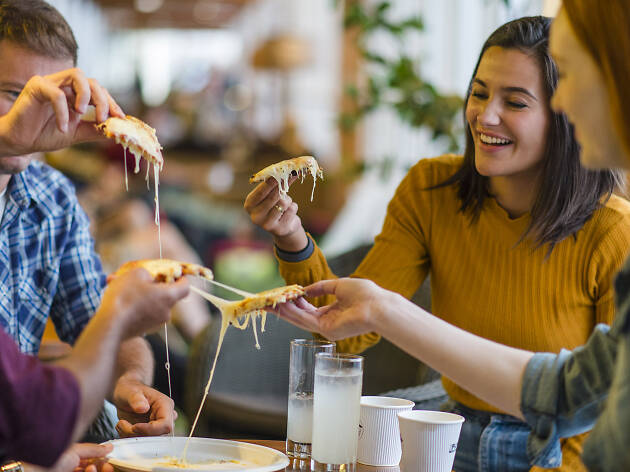 Photograph: Supplied
3. Plus views and lots of dining options
First, the views. Step outside on Deck 9 toward the rear of the ship (the stern, if you're nautical) for the best views of Melbourne's city skyline when you depart.
If you can tear yourself away from watching the Bass Strait, there are three different bars to park yourself in, or the Tasmanian Market Kitchen (TMK) to explore if you're feeling peckish.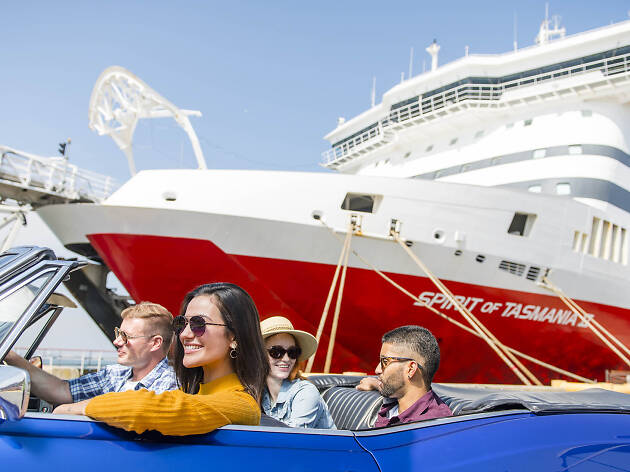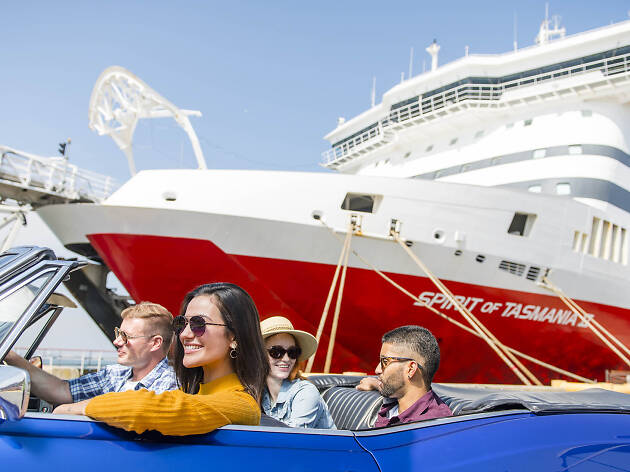 Photograph: Supplied
4. You can take everything you need for your adventure
There's no weight or luggage limits, which means you can take all your own equipment over to Tassie in your own vehicle and not have to worry about hiring or borrowing anything. So if you're keen to camp, hike, fish, kayak, surf, bike, golf or just drive around and make the most of Tasmania's rugged beauty, you can bring everything that you need to do that.
Then, load up on the way home. You now have your whole car to fill up for your return journey. Head to Launceston's Saturday morning farmers' market and pick up some fresh bread; purchase a bottle of olive oil from a cash-only stall on the side of the road; head to Drill Hall Emporium in New Norfolk and collect a one-of-a-kind piece of antique furniture; find a bottle of boutique gin from one of Tasmania's many independent distilleries or bring home some brie-llient cheese from one of the state's best cheese artisans. There's no luggage limit and no extra cost. The only restriction is your car's capacity.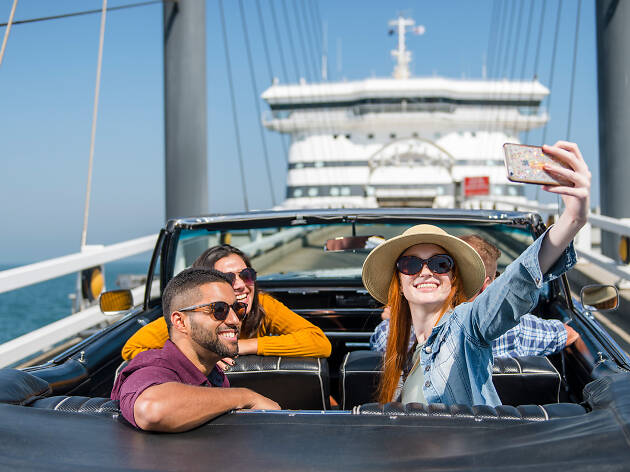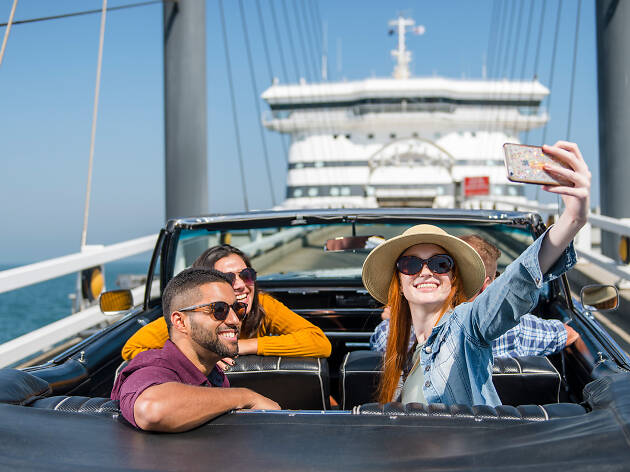 Photograph: Supplied
5. Drive on, drive off and explore
Think about it: no surged Ubers, no delayed taxis, no cramped Skybus and certainly no expensive airport parking. With Spirit of Tasmania you can simply drive on, drive off and start your adventure as soon as possible.
Keen to start your own adventure with Spirit of Tasmania? Plan your own Tassie road trip here.
Head out on an adventure
Take a break from Hobart and explore the rest of Tasmania, where the number of gorgeous things you'll see and experience is bonkers high.