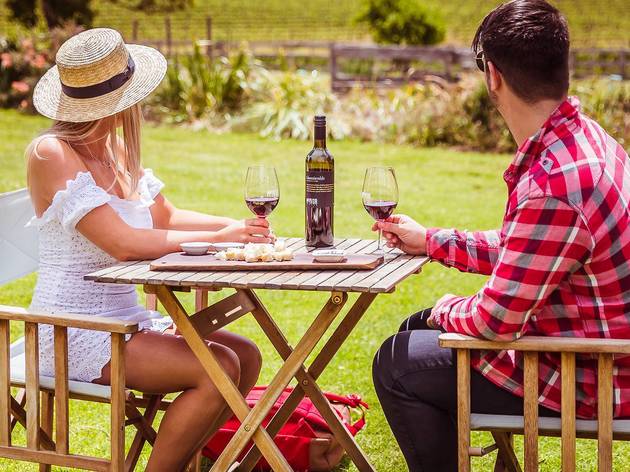 A food and drink tour of Mitchell Shire
Stock up on food and wine and taste the best of the Goulburn Valley with this gourmet itinerary
The Goulburn Valley region a short drive north of Melbourne is one of Victoria's favourite food baskets, supplying produce to markets, restaurants and kitchens across the state. And one of the best ways to experience the historic small towns and gorgeous countryside of the Mitchell Shire is to jump in a car and go in search of bounty. It's exactly what the pollies meant last year when they were talking about putting an esky in the back of the car.
Here's our suggested itinerary for spending a weekend in the Mitchell Shire – and coming back laden with meats, fruits, veggies, fine wine, craft beer and more.
Photograph: The Meat Room
Friday
Leave Melbourne bright and early and follow the Hume Freeway for an hour and five minutes till you reach the historic town of Kilmore, just as drovers and gold prospectors have done in days gone by. Time for a coffee! Get a good one at the Rose Café Kilmore, a café in a quaint old house surrounded by rose bushes. Have some freshly baked scones in the garden or choose from a daily menu of fresh cakes. While in Kilmore you should stop at the Meat Room where you can buy small-batch salami made here in town and browse the on-premises deli for more rare finds.
Photograph: Supplied
A leisurely half-hour drive further north along the Northern Highway will take you to beautiful Tooborac, with its backdrop of the McIvor Ranges. Head to the McIvor Estate cellar door, one of the Heathcote region's best, for wine and olive oil tasting. If you call ahead they can arrange lunch for small groups. Then it's a short drive over to McIvor Farm Foods, a family-run pig farm selling high quality hams, roasts, cutlets, schnitzels, ribs, sausages – you name it. Order ahead online and pick them up here.
For dinner, drop into the Tooborac Hotel and Brewery, the 1857 pub famous for Tooborac Beers and Tooby pies, baked daily. You can get one of those incredible pies served in the bistro, or a range of good pub meals. Stay overnight at Mimosa Glen, a beautiful 1880s property where you can book a room, a cottage or an entire homestead and wake up in splendour.
Photograph: Supplied
Saturday
Get a hearty breakfast at Tooborac General Store, a charming, trading-post style mixed business with an adjoining café. If you're planning on going fishing in the Goulburn River you can get your tackle here. Oh, and before leaving town you may want to add some of those famous Tooby Pies from Tooborac Hotel and Brewery to the esky.
A half hour drive east on the Seymour-Tooborac Road takes you to a beautiful, historic town hugging the banks of the Goulburn River. Seymour's claims to fame are military history and food and drink – come in October and Seymour is the scene of the Tastes of the Goulburn Festival, a celebration of the food and wine of the Goulburn River Valley.
Head into town any time of year for Wine X Sam, a boutique cellar door offering wine tasting and light bites. Sam Plunkett has been making award-winning wines for more than 25 years – find out what he's learned on a winery tour (there are four a day), including tastings, and pick up some award-winning drops.
Another vineyard, Somerset Crossing, is your stop for lunch at the Winery Kitchen, an Italian restaurant specialising in pizza and pasta. Walk it off along the Goulburn River, or on the Vietnam Veterans Commemorative Walk, a photographic timeline honouring those who served that features 106 photographic glass panels. It's the only walk of its kind in Australia.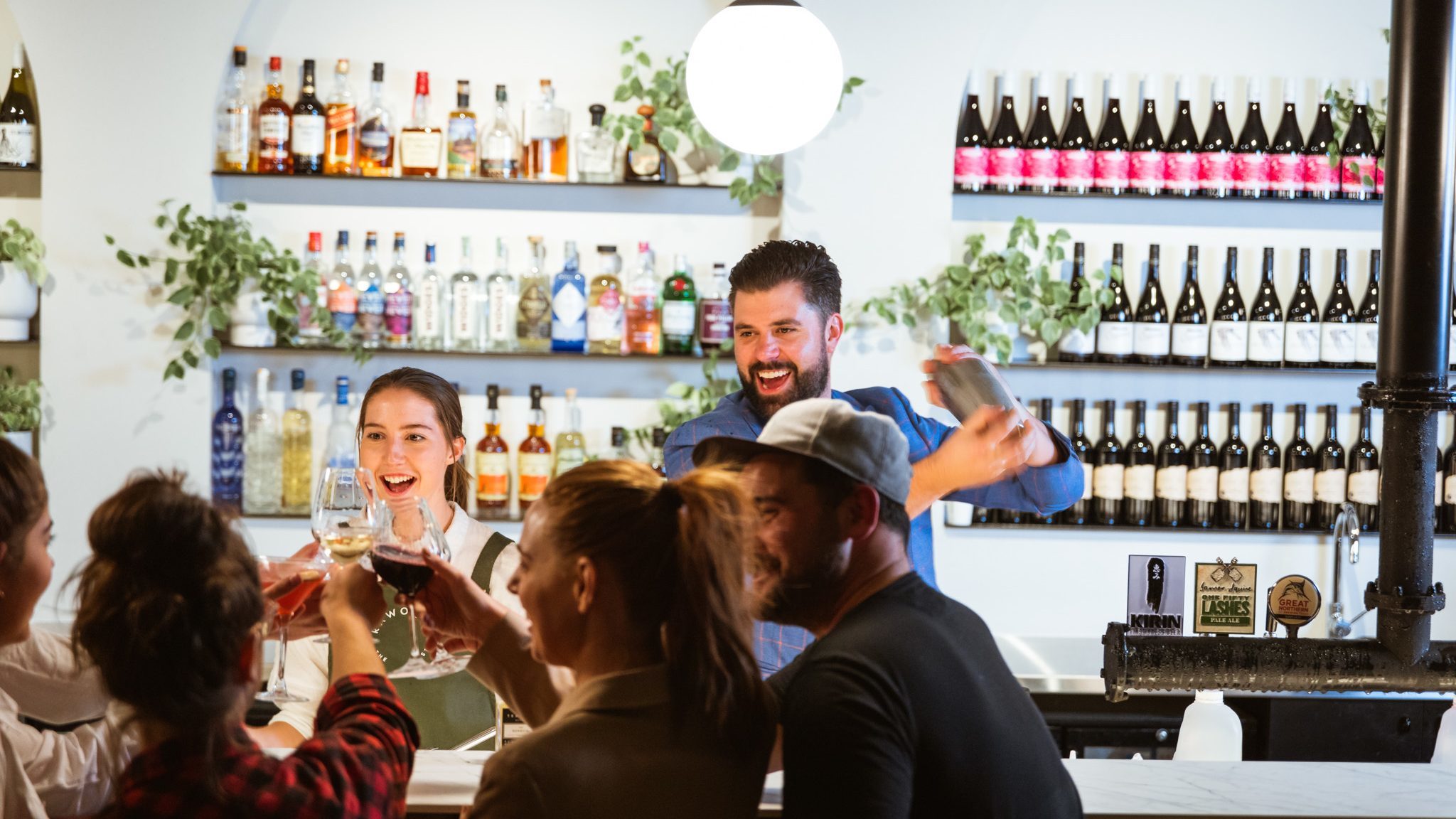 Photograph: Supplied/Trawool Estate | Wild Water
When you're done exploring Seymour, it's time to head south for the short drive to Trawool and the Trawool Estate. Because did we forget to mention you're spoiling yourself this weekend? This boutique luxury hotel has 27 recently renovated rooms, several with uninterrupted views of the Trawool Valley. After you check in your dinner will be at the on-premises Wild Water Restaurant, serving contemporary Australian cuisine with a focus on farm-to-plate that showcases the best locally sourced produce. Finish it up with a post-prandial cocktail in the Granite Bar or the Herb Garden under the big umbrellas, with those incredible views of the Trawool Valley.
Sunday
Say a reluctant goodbye to Trawool Estate and venture 13 minutes west on the C383 to Tallarook – incidentally the starting point of the Great Victorian Rail Trail, one of the great walking and riding trails of Australia. Time your visit for the first Sunday of the month and you'll catch the Tallarook Farmers Market, which is packed with fresh produce from farmers who live in the Goulburn Valley. Seasonal produce includes fruit, vegetables, eggs, bread, mushrooms, cheese, pork, beef, lamb, wine, beer, cider, olives, olive oil, pasta, honey, jams, preserves, chocolate, pastries and cakes.
Tallarook Farmers Market. Photograph: Supplied
Once you're fully stocked up, you have time to grab a coffee and a handmade bagel from a rustic family business – the Silver Princess café and art space. Stay to browse the artworks, or hit the road and start your drive back to Melbourne. It's only an hour away, so you can easily come back and do it all again.
If your cellar at home doesn't have enough minimal-intervention wine, however, you should make one short detour before heading south. The Brave Goose Vineyard, a short drive back in the direction of Seymour, is open on the first Sunday of the month. Every month they hold special events here, and it's an opporunity to taste and purchase their 'The Gosling' range of pinot gris, shiraz gamay and prosecco.