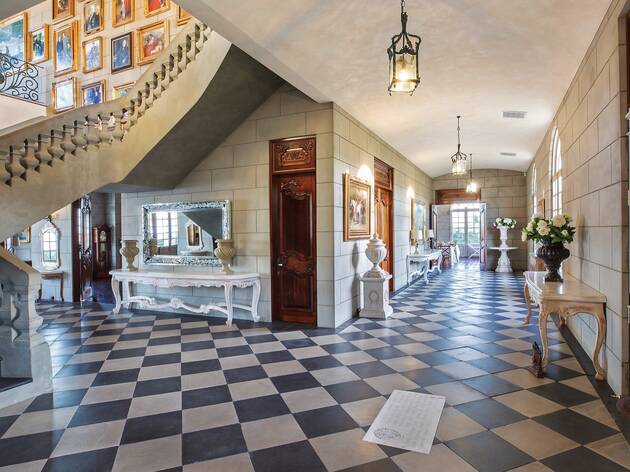 1/11
Photograph: Supplied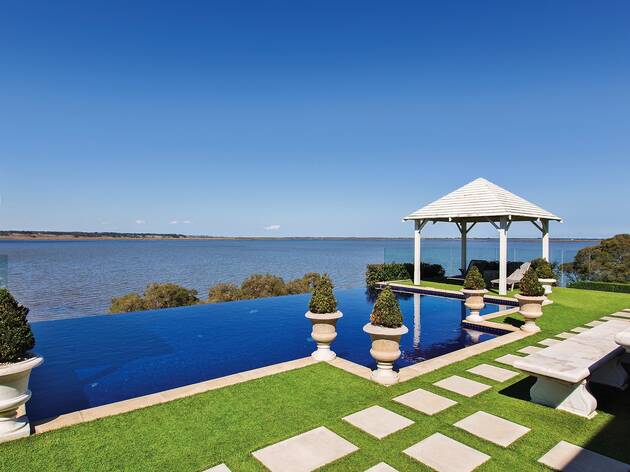 2/11
Photograph: Supplied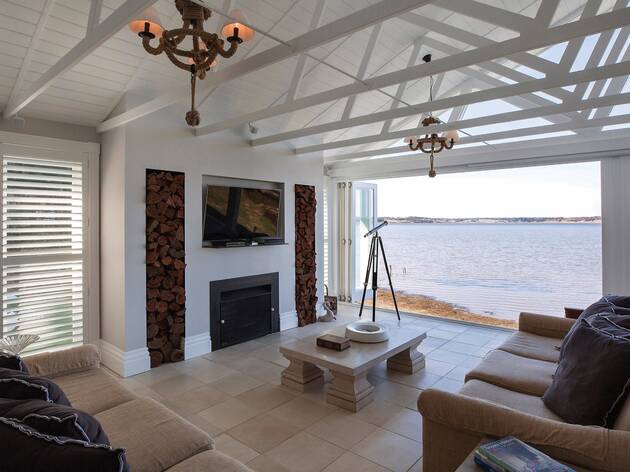 3/11
Photograph: Supplied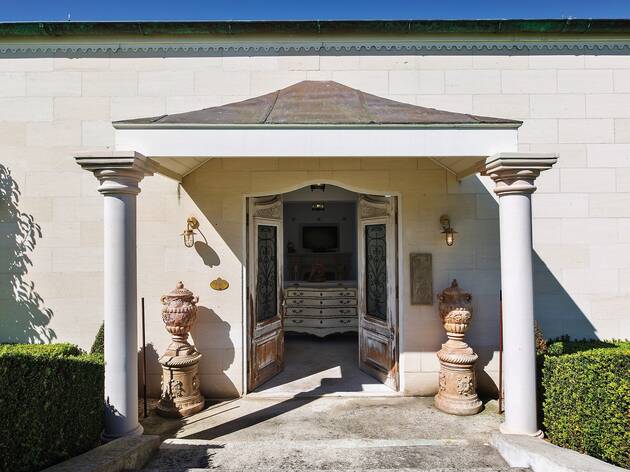 4/11
Photograph: Supplied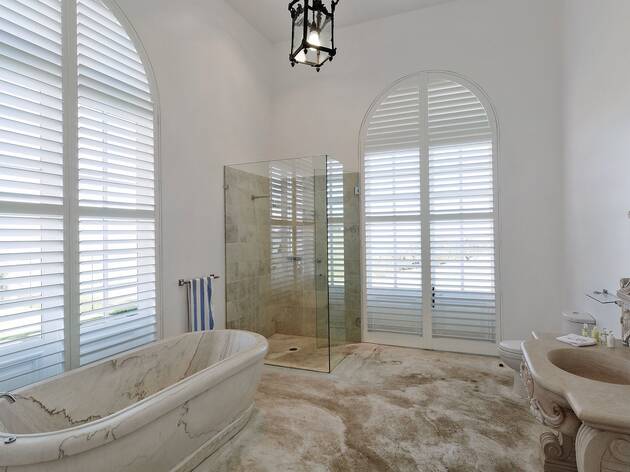 5/11
Photograph: Supplied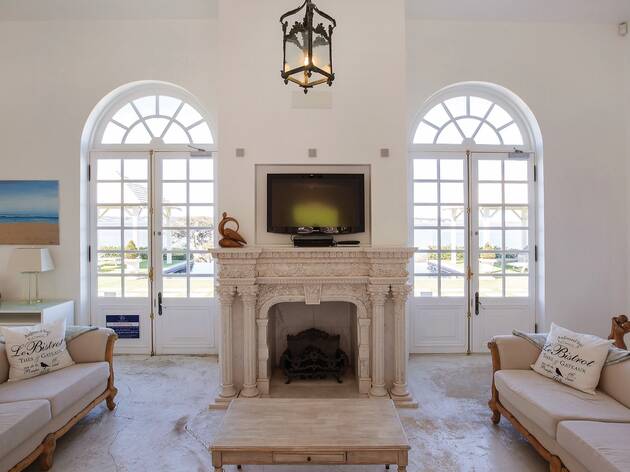 6/11
Photograph: Supplied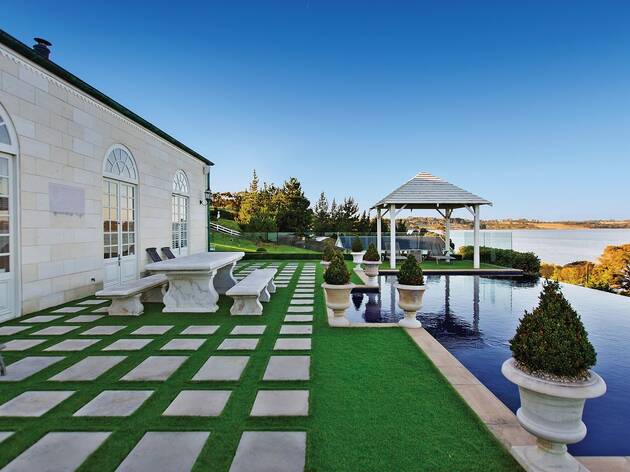 7/11
Photograph: Supplied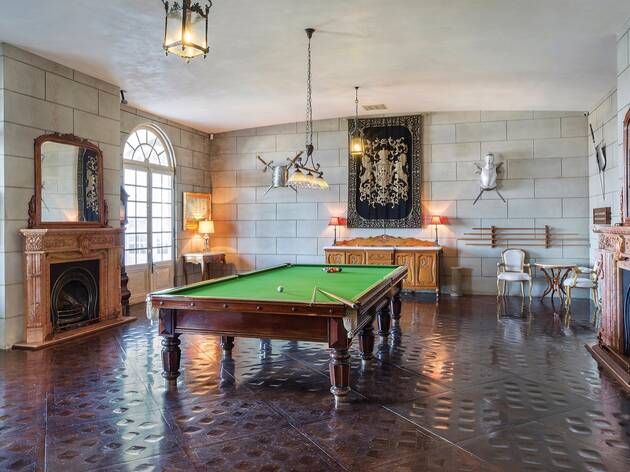 8/11
Photograph: Supplied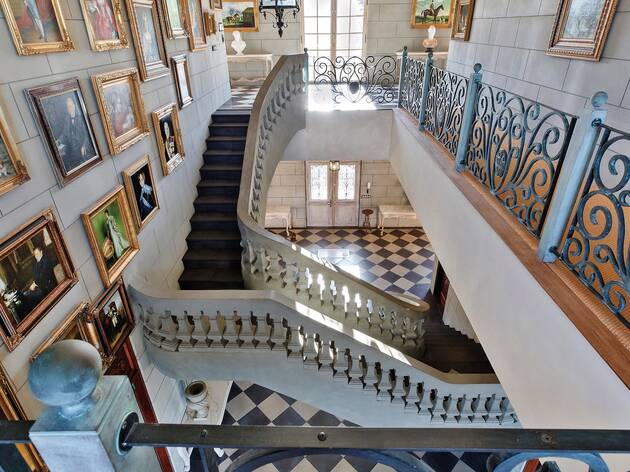 9/11
Photograph: Supplied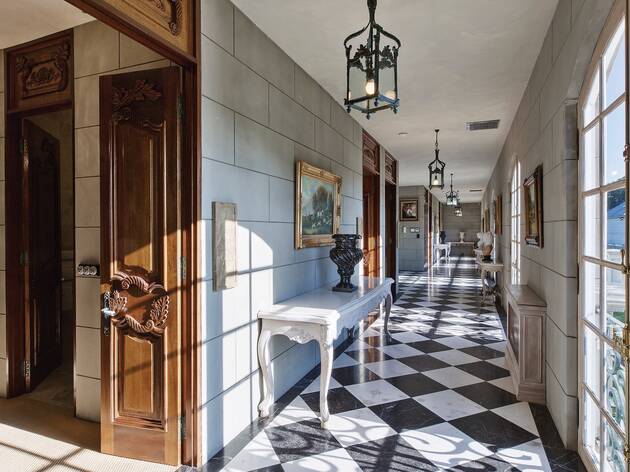 10/11
Photograph: Supplied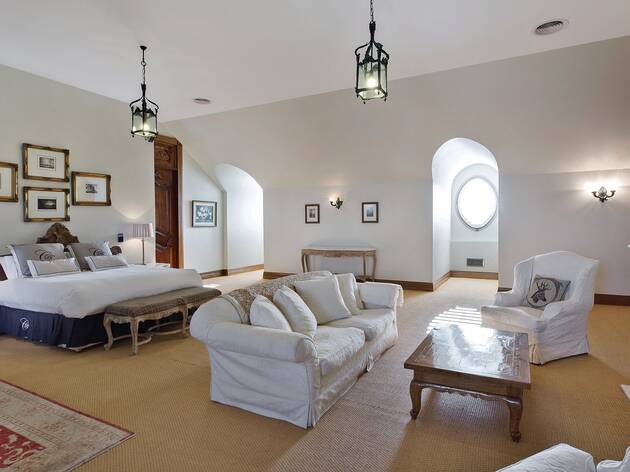 11/11
Photograph: Supplied
Time Out says
This authentic looking French chateau is less than 90 minutes drive from Melbourne
The greater Geelong suburb of Leopold is probably the last place you'd expect to find an authentic looking French chateau. The broad, hay-coloured plains and smattering of eucalypts hardly screams of the Loire Valley. But despite the dissimilar environs it's exactly where you can go to spend a night or two pretending you're 16,000 kilometres away in la belle France.
Campbell Point House is a former private home that was repurposed into an events (read wedding) venue. It's time housing brides is on the out though, with the grandiose property officially rebranding as a hotel in October 2018. From the moment you drive through the front gates you know you're in for something special. The house is set at the back of a plot of land that overlooks Lake Connewarre and to get to it you'll have to drive through a dense pocket of pine forest, emerging onto the lush green hill that takes you down to the house itself.
A historian might disagree but to the regular punter, Campbell Point House is every bit your French countryside dream. It's easy to imagine Marie Antoinette emerging dramatically from one of the floor-to-ceiling French doors and sunning herself on the green hillside that's framed with neatly kept hedges and classical marble sculptures.
Indoors the house is just as jaw-dropping with a billiards room, grand staircase and a kitchen and dining area larger than most two-bedroom apartments in Melbourne's inner suburbs. There are only eight suites spread across the property, a maximum of 30 guests allowed at any one time and non-guests are not permitted onto the property (meaning your stay will be oh-so-intimate).
Whether you choose to stay in the house itself (in the mansion or massive master suite), the three-bedroom lake house, the stables or the two-bedroom cottage you'll be staying in the absolute lap of luxury with plush beds, French-inspired furnishings, a complimentary mini-bar and lots of space to kick back in. With such an expansive property there's really no reason to leave: take a dip in the infinity pool, enjoy the private lake access or stroll the large grounds.
Your stay at Campbell Point House also includes an eight-course degustation. You'll enjoy dishes like beef tartare with oyster cream, Wessex saddleback pork loin, and blue cheese mousse with pear and honeycomb. If you're still hungry the next day you can also enjoy breakfast in the sunlit breakfast nook – BYO feather-trimmed robes so you can swan around like Lady Muck.
If you are looking to book an event at the palatial retreat be prepared to wait – Campbell Point House runs a maximum of 26 events a year and as you can imagine they are very popular.
Details
Users say