Discover traditional bush foods on these four Outback Australia adventures
On these Intrepid Travel tours, your experience of the Northern Territory is deepened by a taste of native Australian ingredients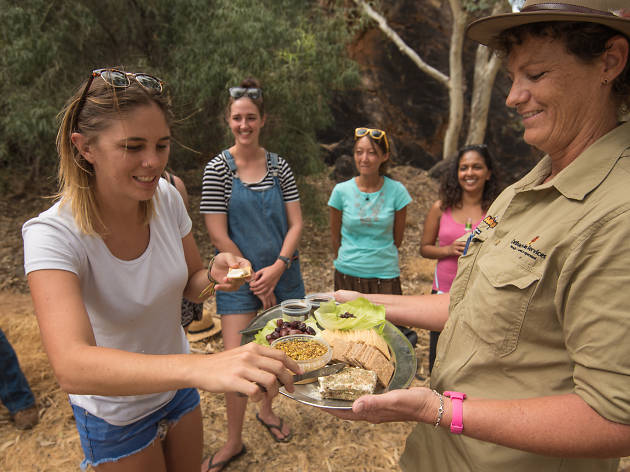 Natural swimming holes, laughing kookaburras and canyons that rival the world's best: the Australian Outback has all this in abundance, along with the opportunity to engage with the world's oldest continuous culture. Hop on a tour and you'll experience the sights and sounds of the Outback – but have you wanted to taste the Outback too?
Intrepid Travel is giving travellers the chance to experience native Australian food on several of their Northern Territory trips. These native ingredients have been used by Indigenous communities for hundreds and thousands of years, but it's only now that they're poised to enter the mainstream.
This bush food experience was developed in consultation with Aussie bush tucker specialist Andrew Fielke with mindful guidance from local Indigenous communities. Intrepid and Fielke have intentions to put native foods in the spotlight, celebrating and preserving these traditional practices for future generations. They're doing it by engaging with Indigenous groups on projects and making special efforts to purchase menu items from Indigenous and ethically sourced suppliers.
Not many people know that Australia is home to nearly 5,000 edible plant species and the following four Intrepid tours showcase the best of the lot, all the while experiencing the sights and paying respect to the traditional custodians of the land on which we meet.
Try one of these Intrepid tours