Five reasons to make Bendigo your next getaway destination
Bendigo's rich heritage, natural surroundings and food and wine makes this Victorian city worth roadtripping to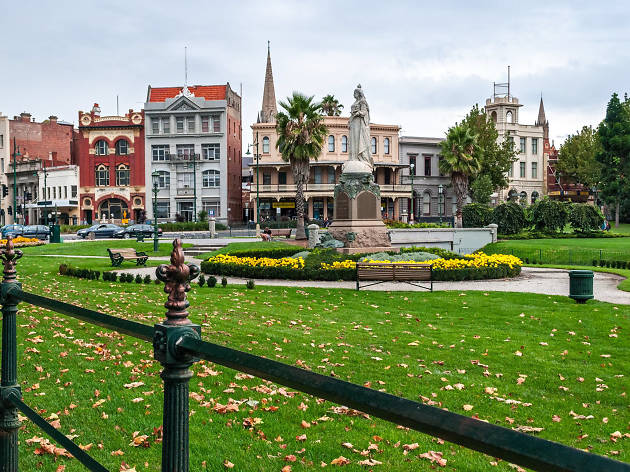 Only a short two hours' drive away from Melbourne, Bendigo is a great destination for a short weekend getaway out of the big smoke. Stay at the conveniently located hotels like Comfort Inn Julie-Anna, Quality Resort All Seasons and Quality Inn Colonial so you can be close to Bendigo's busy hub and plan a weekend of wining and dining, scenic hikes and exploration of the regional city's heritage. Been itching for a quick getaway? Here are just some of the things you can line up for your next weekend in the country.
Regional wine tasting
Pay a visit to Bendigo's cellar doors and sample wines from the region's boutique winemakers, most of which are still run by the families who founded them. With more than 20 wineries around Bendigo producing rich reds to crisp whites, wine-loving visitors often dub the area as 'The Winemakers' Region'. Among Bendigo's best know wineries are Balgownie Estate, Sandhurst Ridge Winery and Connor Park, but ask locals for their favourite small producers for a unique experience.
To market, to market
Meet the region's best artisans, farmers and producers at markets in and around Bendigo. Every second Saturday of the month, the Bendigo Community Farmers' Market sees farmers, food trucks and artisan goods peddle everything from apples and eggs to homemade jams and sourdough bread. Drive out to Castlemaine to check out the Castlemaine Farmers' Market (on every first Sunday of the month), where the local cheeses and fruit from Harcourt reign supreme.
Cycling and bush walks
One of the best ways to see Bendigo is one two wheels or on foot. Pack your bike so you can ride along the Mulga Bill bike trail, a short route with incredible views from the Lightning Hill Lookout and Lake Neangor. Alternatively, follow the old railway line on the O'Keefe Rail Trail, where riders can make a pit stop at Heathcote's restaurants and wineries. Going on foot? See why the city is known as the 'city in a forest' Bendigo Bushland Trail
Rich heritage
Did you know Bendigo was the world's richest city in the 1880s? The booming gold rush in Bendigo meant that every one wanted a piece of Bendigo, and many flocked to the mines like the Central Deborah Gold Mine. Don some overalls, boots and a hard hat and tour the underground mine to discover what it was like for the gold diggers who helped put Bendigo on the map. Once you've seen what Bendigo looks like underground, hop aboard the vintage talking tram for a tour of the city's historical sites.
Nightlife
Stick around to see Bendigo light up after after dark. The region's quality produce means the city's restaurants and wine bars serve some of the best nights out in Victoria. Venture down View Street and Pall Mall to wine and dine Bendigo-style, and round off your evening by catching a blockbuster film at Bendigo Cinema or an indie release at the Star Cinema.