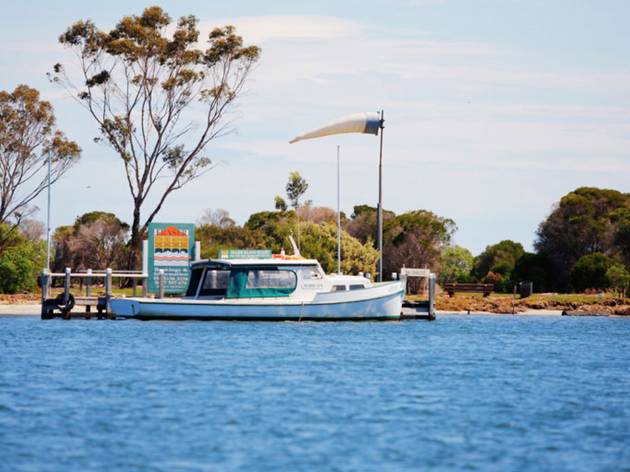 1/6
Photograph: Supplied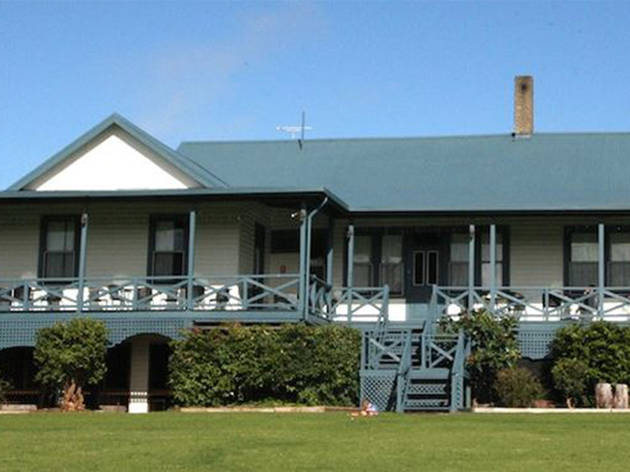 2/6
Photograph: Supplied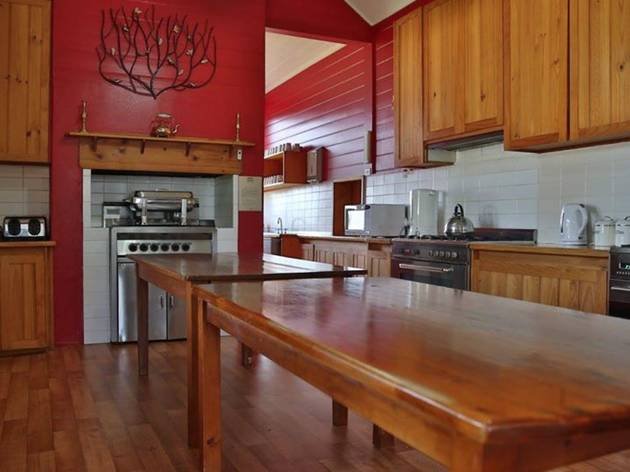 3/6
Photograph: Supplied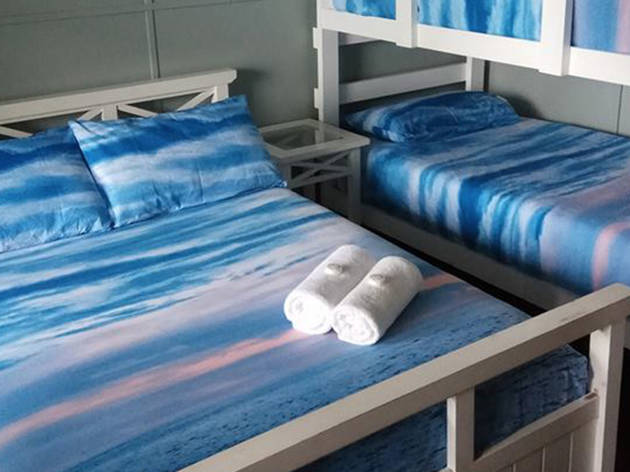 4/6
Photograph: Supplied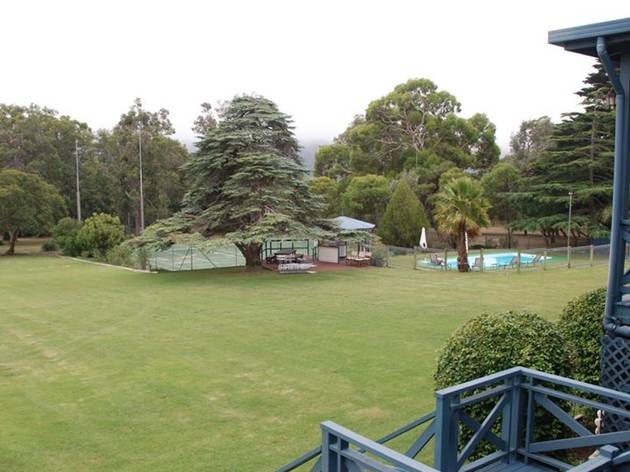 5/6
Photograph: Supplied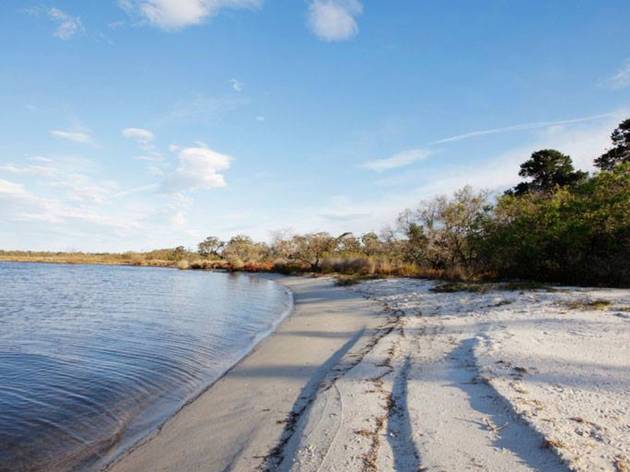 6/6
Photograph: Supplied
Live out your private island dreams just four hours from Melbourne
Lakes Entrance really is the overachiever of Victoria. Its vast natural lagoons, saltwater canals and golden sands makes it look more like a tropical resort than a town in the state's northeast. Given its tropical overtones it makes sense that the town is also home to its own private island. That you can hire.
Fraser Island sits in the Gippsland Lakes Reserve, about 15 kilometres southwest of Lakes Entrance. The 30-hectare island is one part verdant bushland and one part coastal paradise – perfect for those wanting to soak up the sun or get back to nature. Since it was first settled by Europeans in 1865 the island has been a goat farm, a small dairy and a holiday home for the family of The Age co-founder David Syme. These days it makes a living hosting weddings, team-building events and holidays for those who love the idea of an island all to themselves (that is, everyone).
On the island spindly gums line the walking tracks and dense coastal brush goes right up to the sand. All that scrub helps keeps your private island private – you could run around in the nude if you wanted to, but we don't recommend it (sun safety first, people). You might want to skip the nudie run for another reason. Unless you're fortunate enough that you can hire private islands willy nilly, you're probably going to want to rustle up a group of friends to share the cost. Good thing Fraser Island Retreat can house nearly 50 people, with 38 beds in the homestead and 10 in the external bunkhouse (banish the kids there).
Inside the 11-bedroom homestead the decor swings between schmick IKEA-esque minimalism and country kitsch. It's comfortably unpretentious, but definitely a step up from the holiday parks from your childhood summer holidays. The homestead is completely equipped for a self-catered escape with a huge kitchen featuring two gas stoves, a gas grill plate, fridge, freezer, ice machine and dishwasher. You really do need a big group to make proper use of the island, or you're liable to get lonely.
The option to sloth out or not is yours. The retreat has a swimming pool, bicycles, football, cricket, bocce and totem tennis equipment, two tennis courts and a nine-hole golf course for the busy bodies, and plenty of picturesque spots to laze in for couch potatoes. There's also a games rooms with a pool table, table tennis, air hockey table, PS3 and a bar. You can cook up a storm outdoors with a gas barbecue, woodfired pizza oven and roasting spit. Picture it: you, your loved ones, a sunset and a slice of handmade woodfired pizza. How's the serenity?

Get your friends and family together and plan your deserted island playlist: Fraser Island retreat can be booked for your next group holiday, through their website.
Getting there
It's a four-hour drive from Melbourne to North Arm jetty at Lakes Entrance. From there it's a 30-minute trip to Fraser Island by either the island's ferry, a water taxi or a private boat. There is secure parking near North Arm jetty.
Venue name:
Fraser Island Retreat
Contact:
Address:

Lakes Entrance
Melbourne
3909