Go like a local to Hobart
Everything is only a stone's throw away in Hobart, from classy drops, eccentric art collections and paddock-to-plate gourmet experiences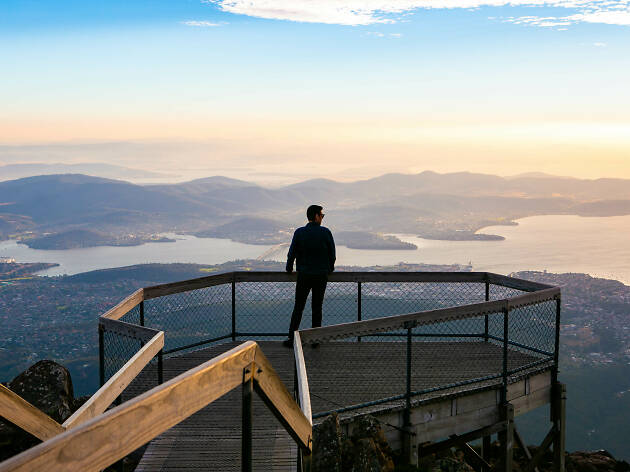 Hobart's experienced a world of change in recent years. Australia's southernmost capital city attracts mainlanders in droves these days and it's all thanks to the city's buzzing cultural calendar, excellent restaurant and bar scene and stunning natural landscapes. Plus, the best parts of the city are so easy to access on foot or with a short car trip. If your idea of a great getaway is a trip packed with urban explorations, Hobart's the destination for you.
If you haven't explored Hobart yet you really need to get down there stat – and Tigerair has the flights you need. The Tigerair team is even going one further and teaming up with Hobart local Theo Kapodistrias to give visitors an authentic guide to the city.
Hobart is the second oldest capital in Australia so you can bet there's plenty to keep you busy. Follow Theo as he takes you to the top of kunanyi / Mt Wellington (where it can snow even in summer), lush apple orchards and cider sheds, offshore oyster farms, hip bars and hole-in-the-wall cafés most tourists miss. And of course, the cherry on Hobart's cultural offering, the Museum of Old and New Art (Mona).
Don't miss out on exploring Hobart's stunning scenery and top notch culture. Book your flights soon and see the city for yourself.
Find out more and get ready to go like a local with Tigerair.