One perfect arts and culture weekend in Ballarat
Ballarat's epic Foto Biennale is on right now, so it's the perfect time to hit the road and make an arty weekend of it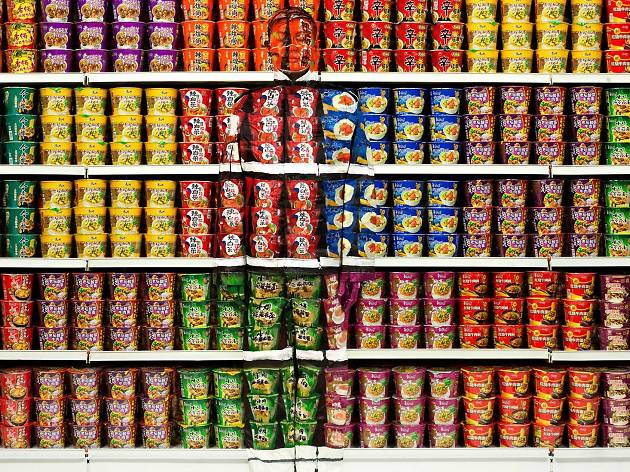 Every two years, something pretty special happens in the Victorian city of Ballarat. Photographs from some of the best photographers in the world, plus a host of local talent, are displayed in venues throughout the city, enticing visitors from across Victoria. This year, the headline artist is Liu Bolin, who photographs elaborately painted human bodies hiding in plain sight. Bolin's Camouflage series, currently on display at the Art Gallery of Ballarat, includes painted people in front of colourful balloons, murals, vehicles and other improbable backdrops. The subjects are so expertly painted that it's nearly impossible to spot them without close examination. Bolin's work is only on display until October 20, and with Ballarat just an hour and a half from Melbourne, it's the perfect time to hit the road and get your culture fix for the weekend.
There is so much to see and do in Ballarat that a day trip just won't cut it (plus, you definitely want to be able to sample the local wine, don't you?). If you make a weekend of it you can relax and enjoy the city, without feeling like you're rushing or missing out.
Photographer Caitlin Mills recently spent a weekend in Ballarat exploring all of its art and culture. With her help, we've designed this weekend itinerary for any art lover or culture vulture. And if you need more inspo, you can head to visitballarat.com.au to help design your own itinerary – and even better, you can go into the running to win an incredible weekend away in Ballarat.
Friday evening
Hit the road from Melbourne and cruise into Ballarat for a pre-dinner drink – and maybe a show – at the Lost Ones Basement Bar. The hidden bar is down an alley and beneath the Lost Ones Contemporary Art Gallery, and it's well worth searching out. Classic cocktails like Old Fashioneds, Negronis and Penicillins are available, and the wine list features well-priced Australian, Italian and French wines. Cheese boards and bar snacks are available, and the bar often hosts live performance, music and poetry nights.
Friday night
Check into Craig's Royal Hotel, Ballarat's oldest boutique hotel. The accommodation has 41 different rooms, and all have flat-screen TVs, ducted airconditioning and a pillow menu, so you're sure to get a comfy night's sleep. Some include balconies and spa en suites, if you really want to treat yourself. Have dinner under the stars here at the Gallery restaurant, which has a glass roof and a paddock-to-plate ethos.
Saturday morning
Get caffeinated for a day of art and culture at Fika Coffee Brewers, which is run by St Ali alum Matt Freeman. As you'd expect for a café with such a pedigree, coffee is king here, with St Ali beans forming the backbone of the menu. Fill your belly with all the breakfast favourites, like smashed avo, a smoked salmon bagel, hotcakes or eggs Benedict (with apple cider-braised Otway pork belly).
Saturday mid-morning
Head to the Post Office Gallery to see Adi Nes's Soldiers exhibition. Nes is one of Israel's most famous photographers, and Soldiers plays with the idea of masculinity and military culture. This exhibition won the 1999 Minister of Education, Culture and Sport Prize in Israel and is well worth a look.
Saturday lunchtime
Head to Kittelty's for lunch, where you can refuel with sandwiches and snacks handmade with local produce. The café is inside the Art Gallery of Ballarat, which makes it a perfect jumping-off point for spending an afternoon perusing the art there.
Saturday afternoon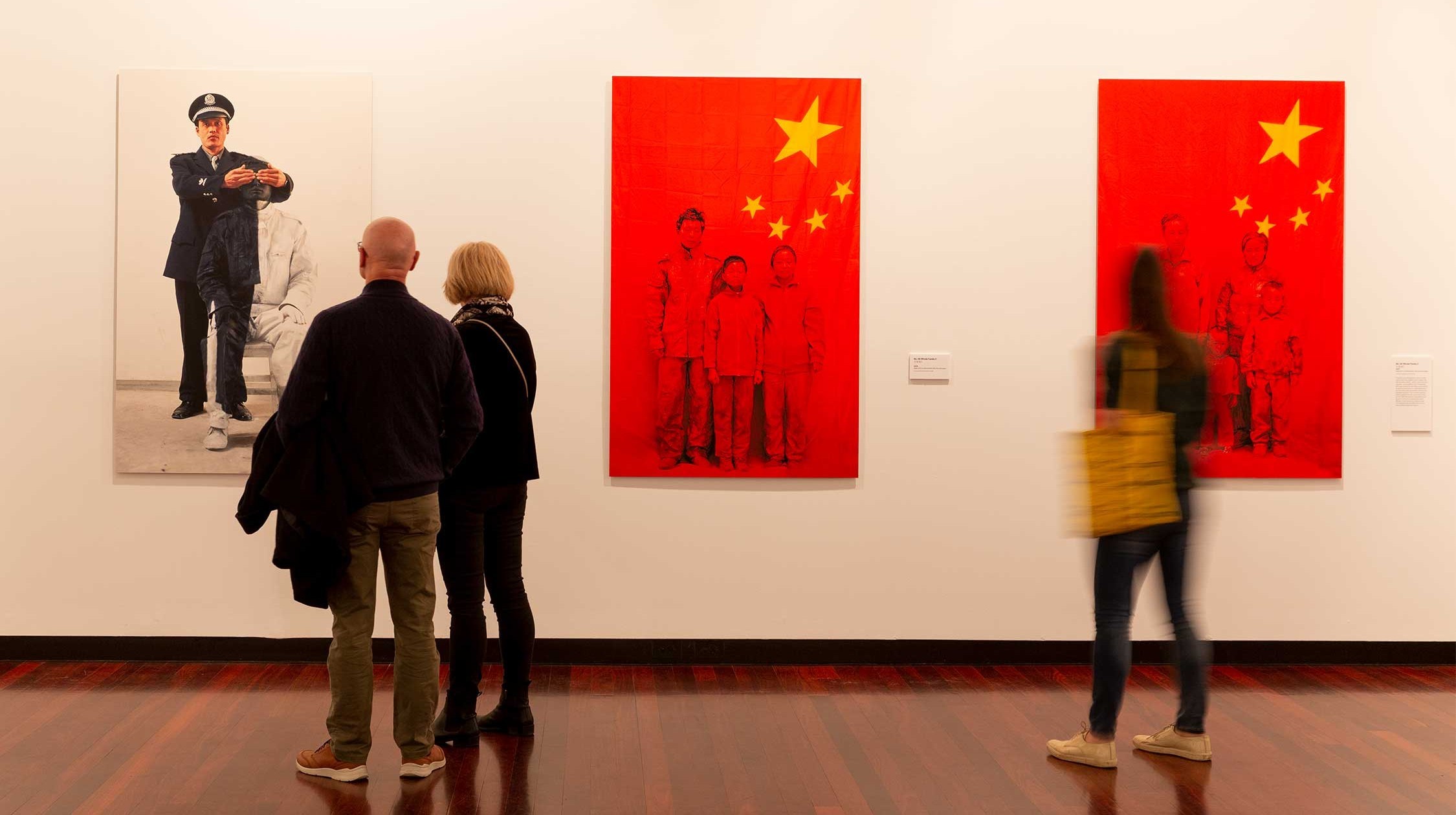 Go inside the gallery to see Liu Bolin's Camouflage series, which are sure to spark your curiosity. The exhibition is the headline show in the Foto Biennale, so make sure you don't miss it. Another must-see exhibition is Jane Burton's The Sunken Garden, which the gallery commissioned for the Biennale. It centres on a region of the Central Highlands that Burton likens to "a mythic underworld". Also check out the gallery's permanent collection and other temporary exhibitions.
Saturday night
Moon and Mountain is the place to be on a Saturday night. This Asian fusion restaurant is based on South East Asia's hawker bars, and the sharing menu is fun and modern. If you can't decide what to get, let the chefs choose for you with a degustation menu, also designed to be shared. On the drinks side, there is a selection of Australian wines as well as Asian-influenced cocktails. The restaurant is open until midnight on Saturday nights, so order a couple of cocktail jugs and settle in for a good time.
Sunday morning
After a night at Moon and Mountain, strong coffee is in order. Luckily Webster's Market and Café's motto is "great food and strong coffee", so pop in and get your fix. They do things a little bit differently here, with menu offerings like house-cured salmon with fennel pollen and dill cream, fennel chip, grapefruit, pickled shallot and caviar; a brioche French toast with caramel banana, peanut butter mousse, cocoa nib and vanilla meringue; and even a breakfast cheese board with two seasonal cheeses, hard-boiled egg, maple bacon, prosciutto, currant and walnut rye bread, apple butter, honey and fruit.
Sunday mid-morning
If you want to relax after all that art, duck into Ballarat Sanctuary Day Spa and bliss out with a facial, massage, body wrap or other indulgent treatment. The spa won Best Luxury Hotel Spa in Australia and Best Luxury Day Spa in Australia in 2019, so you know you're in good hands.
Sunday lunch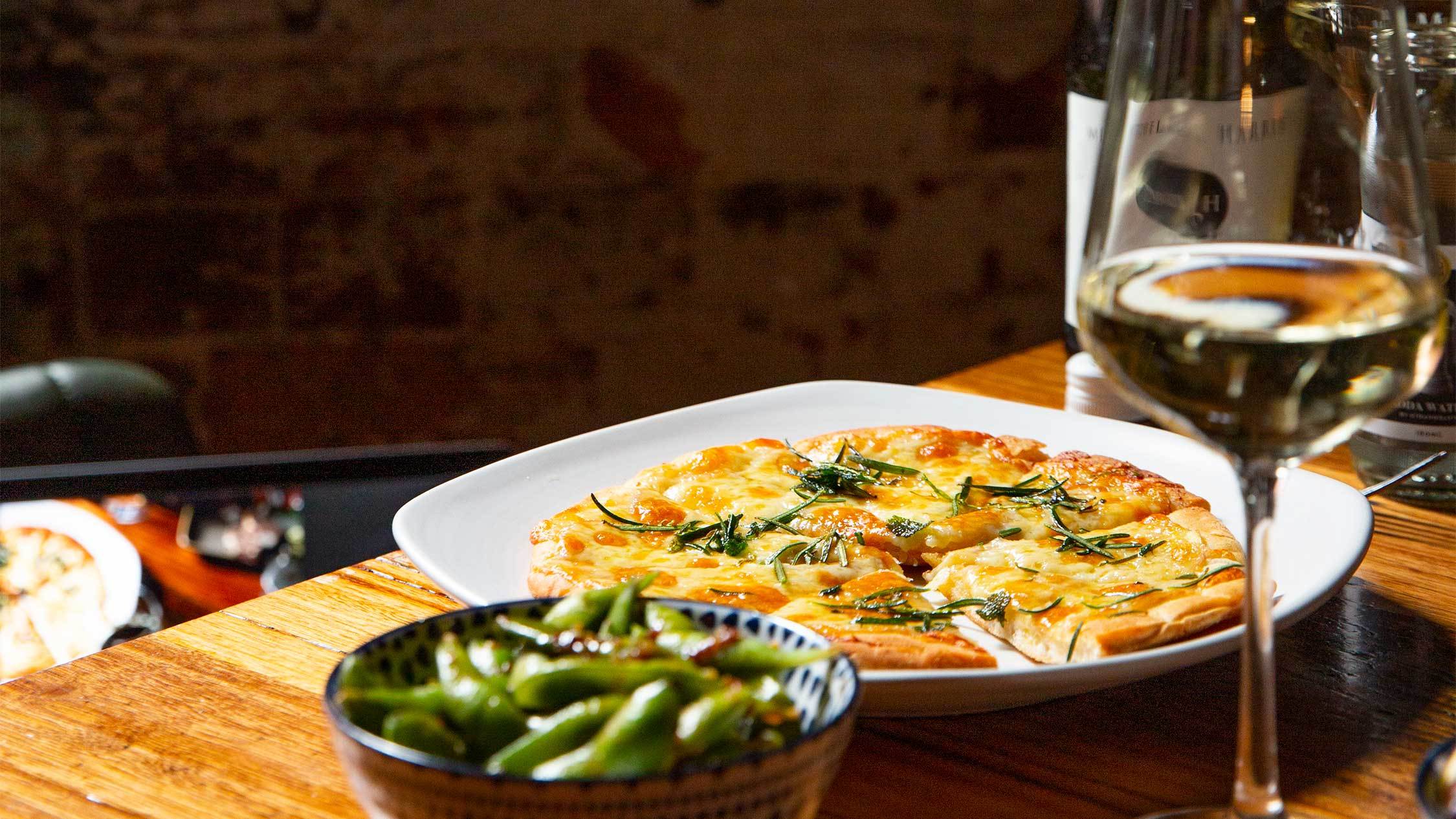 Visit Mitchell Harris Winery for a tasting and lunch. You won't have to travel, as the winery is right in the heart of Ballarat, and it specialises in cool-climate varietals. You can get small plates to share or your own mains, and you'll definitely head back to Melbourne relaxed and satisfied.