One perfect day in Arashiyama, Kyoto
Discover a serene place of temples, parks and an extraordinary bamboo grove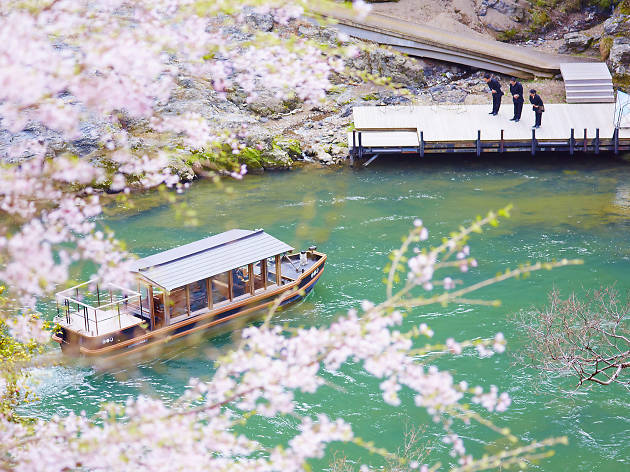 A 13-minute train ride from Kyoto station lies the quaint village of Arashiyama. You'll be glad you stepped out of the main city and into the countryside once you discover the area's 1940s charm. This often-overlooked area boasts a wealth of hidden gems, including the majestic Togetsukyō bridge, Tenryu-ji temple and world-class luxury at the Hoshinoya Resort.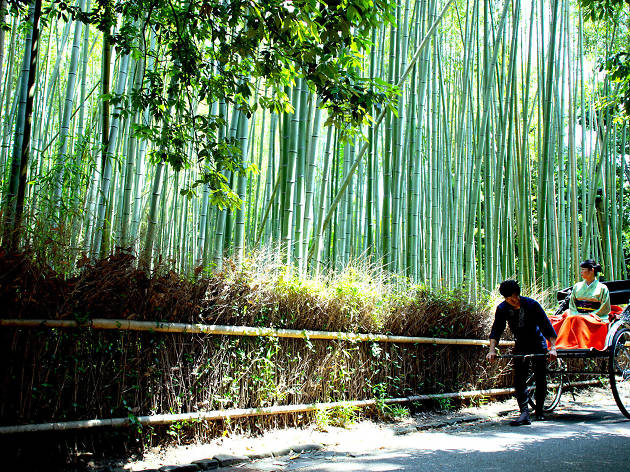 Photograph: Hoshino Resorts
Arashiyama's eerily beautiful bamboo grove draws crowds from around the world. Walking among the towering bamboo trees takes you to a whole new level of zen. Go for a wander and you'll find temples and shrines amid the bamboo. At the same time, you'll be reminded that you're actually in Japan by the ubiquitous vending machines, on hand to keep you refreshed. When your feet start to hurt, let one of the many rickshaw drivers carry you back. Arashiyama, Ukyo-ku.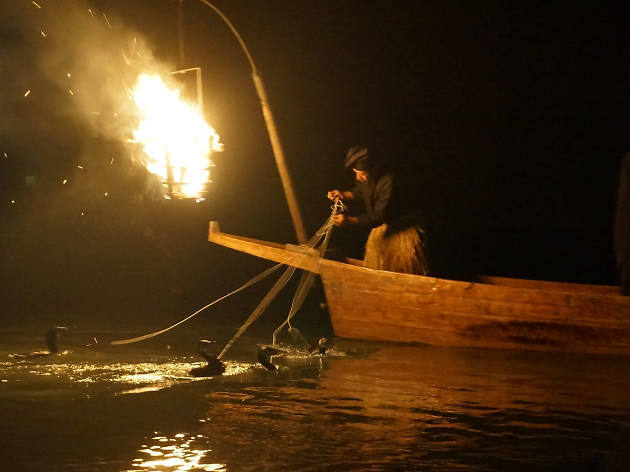 Photograph: Creative Commons
Dating back 1,300 years, ukai is a traditional Japanese fishing method. Fishermen head down the river in wooden boats to catch their dinner with the help of trained cormorant birds, who dive underwater, swallow the fish whole and store them in a pouch in their throats. If you are lucky enough to snag a spot on one of the sunset sightseeing cruises near Togetsukyo Bridge, this will be one of the most unforgettable cultural experiences you'll have in Kyoto. Hozugawa River, Arashiyama.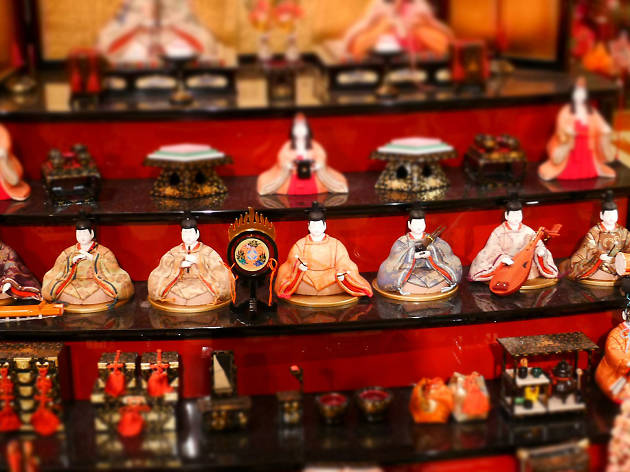 Photograph: Creative Commons
When travelling to Japan, we all have certain souvenir responsibilities. Arashiyama's main street has you covered. Bustling with international guests and quality souvenir shops, it's here you'll find that delicious dried pineapple or locally made kimono your aunty needs. The best part? You can snack all day on the free food samples in almost every shop. Saga-Arashiyama Area Shopping St.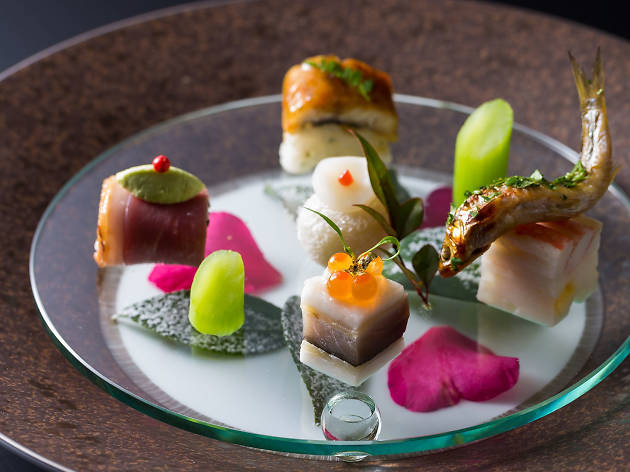 Photograph: Hoshino Resorts
Hoshinoya Kyoto Restaurant
Executive chef Ichiro Kubota excels at the Japanese dining tradition of kaiseki – namely a sequence of small, exquisitely made dishes. The intimate dining experience offered at Kubota-san's Hoshinoya Kyoto Restaurant needs to be experienced to be believed. Few kitchens that can combine western and Japanese flavours in such a surprising and authentic way. If you've been exploring all day, a degustation, which costs roughly AU$250, is an amazing treat. 11-2 Arashiyama Genrokuzancho, Nishikyo-ku, Kyoto. hoshinoya.com/kyoto/en/dining.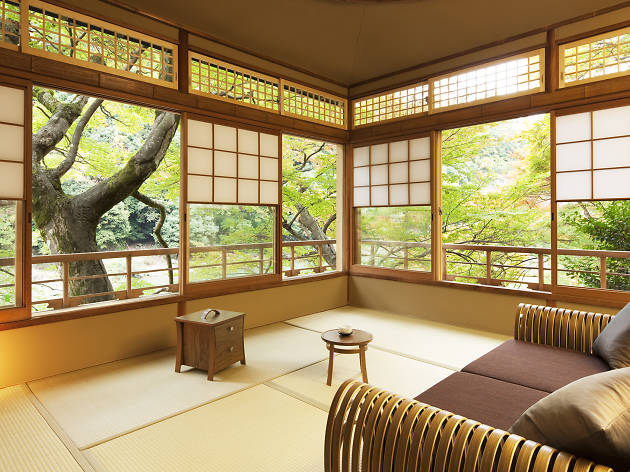 Photograph: Hoshino Resorts
Escape into something akin to a dream within this serene, hidden forest resort. Here, each room feels like a private house, with spacious and environmentally friendly architecture blending the resort in with the natural beauty of Arashiyama. If you chose to step outside of your peaceful suite (dressed in traditional resortwear), the friendly staff are waiting to teach you about incense and tea ceremonies. If you're more inclined to enjoy the afterdark culture, you can opt for a whisky or sake at the riverside bar followed by relaxing meditation in the garden. 11-2 Arashiyama Genrokuzancho, Nishikyo-ku, Kyoto. hoshinoya.com/kyoto/en/.