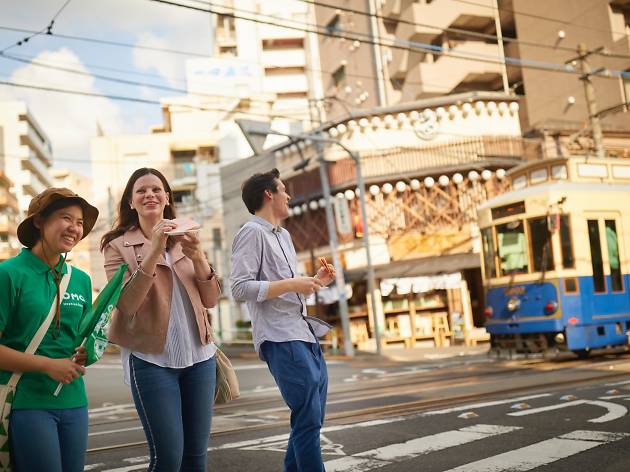 One perfect day in Otsuka, Tokyo
This unassuming area exhibits plenty of the charm of old Tokyo
Otsuka is one of Tokyo's hidden retro gems. Amidst tiny winding pedestrian streets and World War II-era architecture, this small and quirky suburb has some seriously authentic food and drink to offer. Jump on the Yamanote line and spend 24 hours discovering Otsuka.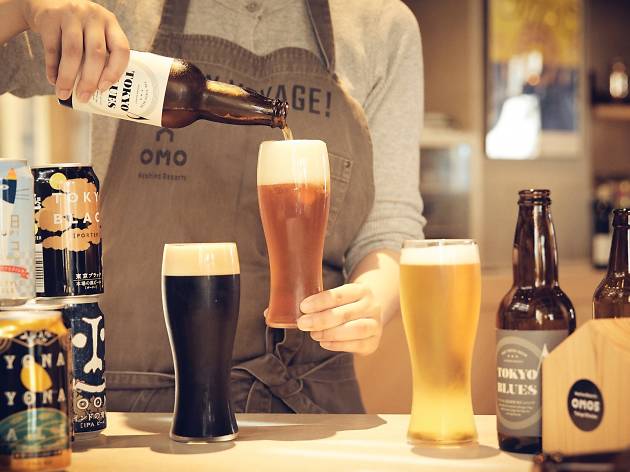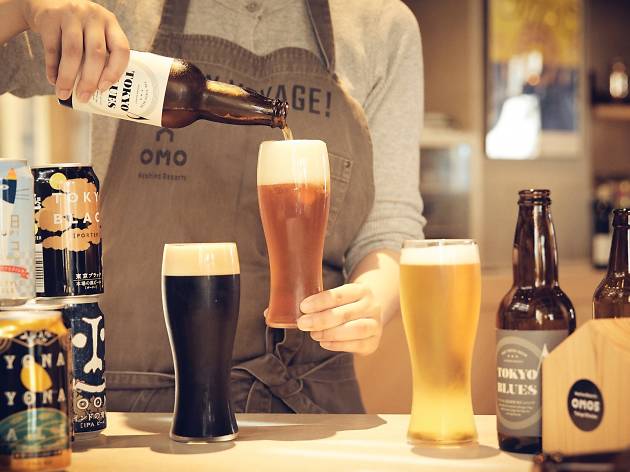 Photograph: Hoshino Resorts
Namachan Smoke Beer Factory
Just off the central square, Namachan Smoke Beer Factory is one of Otsuka's best-kept secrets. This microbrewery and pub has an IPA that gives the ones at Young Henrys a run for their money. There are only eight seats at the bar, so the atmosphere is intimate. You'll feel welcome, relaxed and enticed to try Namachan's beers. Why not stay awhile and enjoy tasty smoked meats and fish too? 1-60-19 Minami Otsuka, Toshima, Tokyo.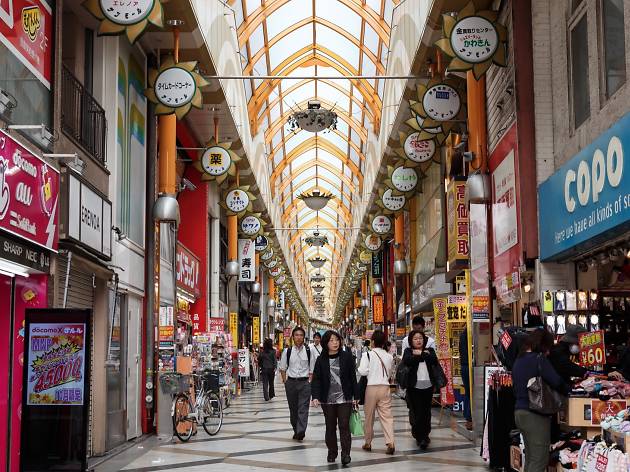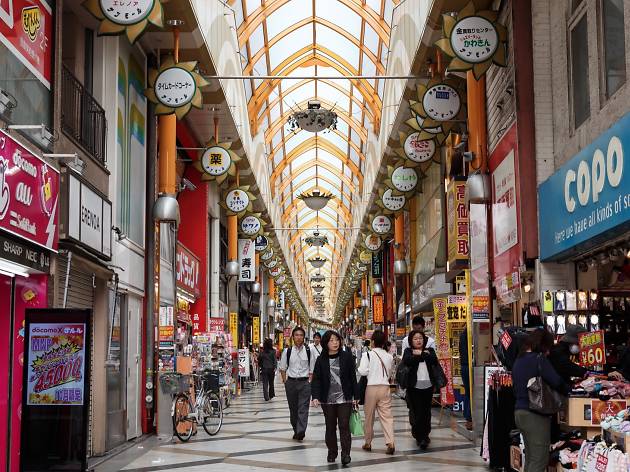 Photograph: Michael Vito
Otsuka's most popular strip mall features typical Japanese-style bakeries overflowing with sweet breads, seafood shops and a four-storey convenience store. Whether you are on the hunt for a quirky gift, or just happy to window shop, venture outside UNIQLO and experience Japanese shopping of yesteryear.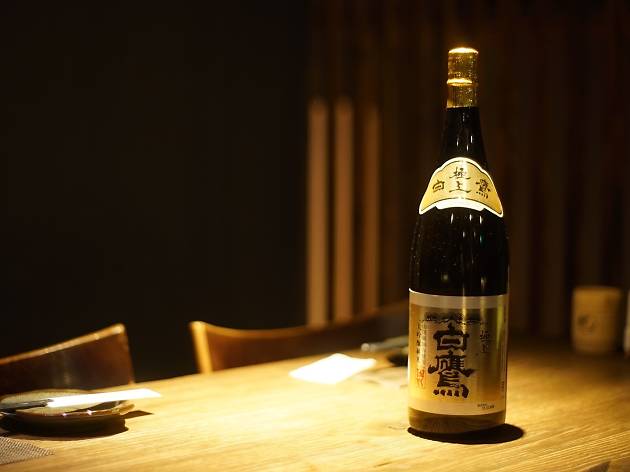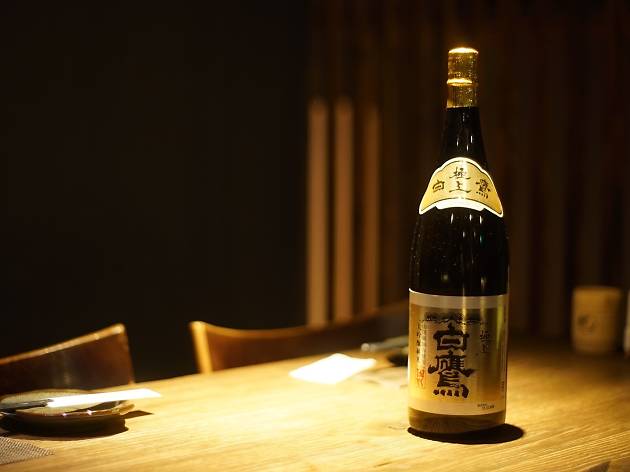 Photograph: Time Out
Otsuka is sprinkled with hidden sake bars. If you have time for just one, Bar Sanban-soko just south of the Otsuka station is a small, easygoing bar that feels like a friend's home. The staff are charming and happy to talk about for as long as you'd like. The sake flight will set you back around $20, making it a great value start to your tipsy night in Otsuka. 2-7-5 Kitaotsuka Toshima-ku, Tokyo.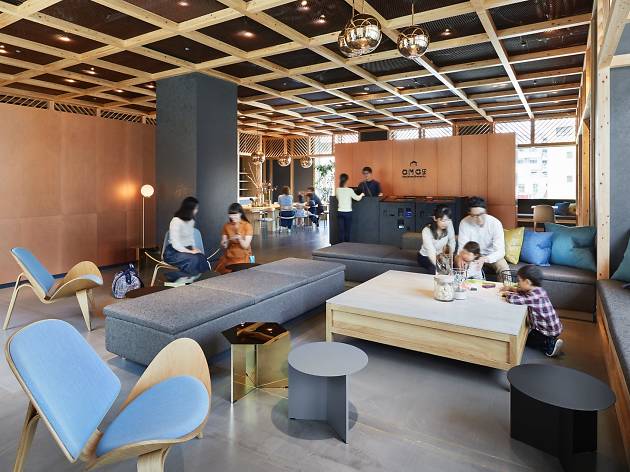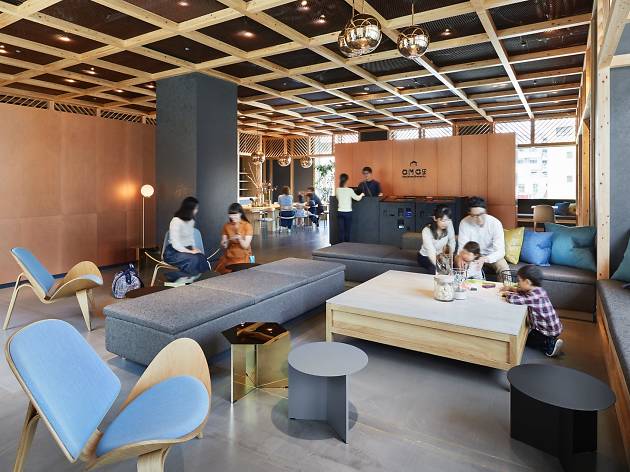 Photograph: Hoshino Resorts
Opening in April 2018, hotel OMO5 is a welcome addition to Otsuka's yesteryear charm. The design of this four-star community-style hotel is modern and playful. Rooms are 'yagura' style, based on a traditional Japanese wooden tower, with a tatami floor mat, clever built-ins (including a fridge under the stairs) and bright colour schemes. Outside your room, the staff, or 'OMO rangers' (each in a bright uniform), will help you make the most of your stay. They can guide you on a local sake tour or take you to their favourite restaurant. You won't miss out on any Otsuka experiences with the OMO5 team by your side. 2-26-1 Kita-Otsuka, Toshima-ku, Tokyo. https://omo-hotels.com/otsuka/en/.