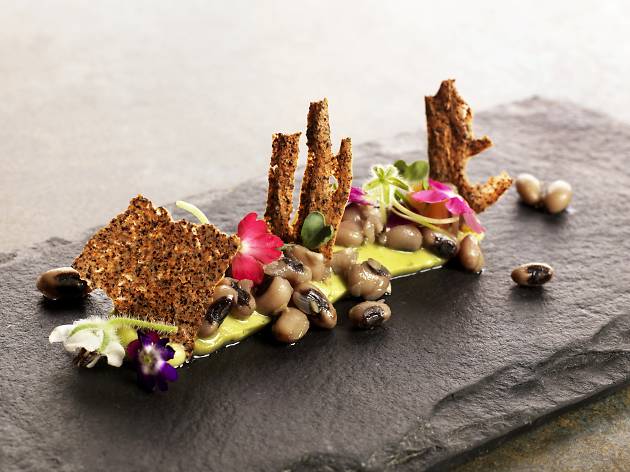 Peru is now a fine dining destination
Contemporary Peruvian cuisine is putting the country's diverse landscape on your plate
Three restaurants from Peru made it into the World's 50 Best Restaurants this year. The restaurants, all of them in Lima, are Astrid y Gaston (number 33), Maido (number 8) and Central (number 5). Amazingly, the three restaurants are located in a short five-kilometre stretch of Lima, but each fine dining eatery is highlighting the cultural, historical, and geographical landscape of the South American country in different ways. We chatted to Lima's hottest chefs to see how they're putting Peru on the world's culinary map.
Latin America's number one restaurant and the fifth in the World's 50 Best line-up focuses on the diversity of native Peruvian ingredients. At Central, the use of indigenous ingredients isn't just the fine dining restaurant pandering to trends, they reflect what Peruvians have been working with in their kitchens for generations.
Chefs and husband and wife team, Virgilio Martinez and Pia Leon, own Central and have made it their mission to explore the country's biodiversity, sourcing ingredients and taking inspiration for their tasting menu from areas 20 metres below sea level to over 4000 metres above it. Over 17 courses the two chefs encapsulate the Andes, the Amazon and the sea through dishes like Spiders on a Rock (with mussel, crab and abalone) and Marine Soil (razor clams, sweet lemon, pepino and starflower). If you need a geography crash course of Peru, you might as well do it with your tastebuds at Central.
Did you know that Peru has a strong link to Japan? Well, now you do. In the late 1800s thousands of Japanese workers migrated to Peru to work on the railroads. Many stayed and cooked the dishes they missed from their homeland with the Peruvian ingredients they could find, cultivating what has now become known as Nikkei cuisine. Mitsuhari Tsumura, the Lima-born chef behind the fine dining Nikkei restaurant Maido, is a fourth-generation Nikkei (the term can also be used to describe Japanese emigrants and their descendants). His father is from Osaka and his mother is third-generation Japanese Peruvian. Speaking with a thick South American accent, he describes how he grew up with a mix of traditional Japanese and Peruvian dishes.
"We didn't call it Nikkei food then, but at home we might make ramen, and another night we might eat cau cau (a Peruvian stew). I don't like to call it a fusion cuisine, because fusion is confusion and there's a lot of history behind Nikkei. But the coming together of the two cuisines makes sense; soy sauce and the aji (chilli) go together so well."
Maido (meaning 'welcome' in Japanese) ranked number 8 in the World's 50 Best Restaurants list this year and was heralded as providing diners with a crash course in Nikkei cuisine through dishes such as the cau cau dim sum with sea snail or the Amazon cebiche, which uses native ingredients. Maido's rise highlights this under-appreciated aspect of Peru's history, shining a light on a cuisine that has come out of emigrants' home kitchens into world-class restaurants.
Chef Gastón Acurio, who owns Astrid Y Gastón with his wife and pastry chef Astrid Gutsche, is considered one of the pioneers of contemporary Peruvian fine dining and the man whose life's work helped put Lima on the map as South America's dining capital.
"The Peruvian DNA is made of a mix of different cultures: from the indigenous cultures, to Spanish, Chinese, Japanese, and Italian. So you can imagine how this impacts our cuisine. In the past decade or so, our culinary scene has become a travel destination equal to Machu Picchu; where ten years ago there were maybe 200 cevicherias, these days there are thousands, ranging from the street vendor to fine dining," he says.
Astrid y Gastón, a proudly modern Peruvian bistro located in an inner-city mansion is just one of more than 40 restaurants Acurio owns around the world. The bistro placed at number 33 on the World's 50 Best Restaurant list in 2017.
Head north to San Diego
Balmy weather all-year-round means San Diego is always a good time to hit up the region's 70 miles of pristine coastline; and there's always something new to discover within the city's many multicultural neighbourhoods. With Mexico less than an hour's drive down south, San Diego is also the perfect base for a two-nation vacation.