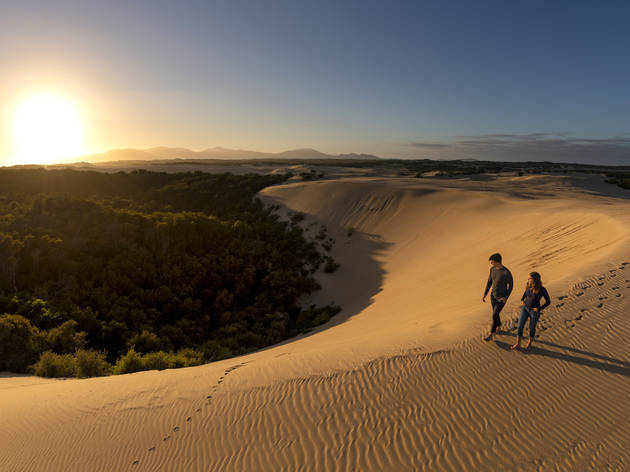 1/2
Photograph: Mark Watson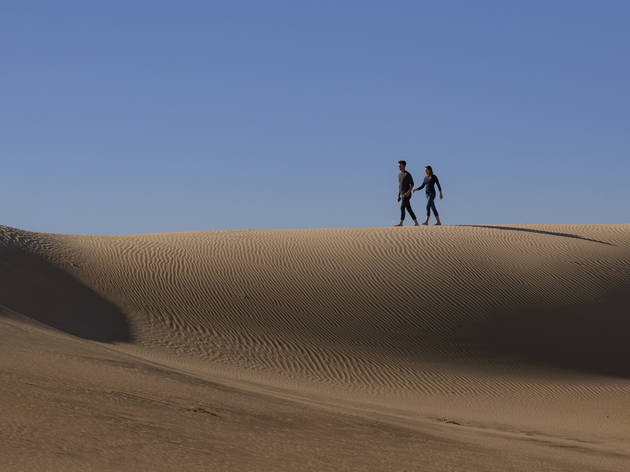 2/2
Photograph: Mark Watson
Time Out says
Blink and you'll miss these vast, inland sand dunes on the outskirts of Wilsons Promontory
Did you know there are sand dunes only two and a bit hours south of Melbourne? You'll find them on your way into the beautiful Wilsons Promontory National Park, located southeast of Melbourne. Named the Big Drift, this extensive series of sand dunes is pretty hidden from the main tourist track, and it'll take you a bit of bush bashing to get there.
The moderate 2km walk begins at the Stockyard campsite, which is located on the right side of Promontory Road directly after the Wilsons Promontory National Park entrance. Park in the visitor's car park and walk to the back of the campsite for the start of the walk.
Follow the path as it snakes through bushland until it reaches an open field. Your destination is well signposted, so follow the track as it undulates over a few hills until you get to a final, very steep sandy hill. The sand is tough to walk up, so take your time (we suggest crawling up, it's that steep).
Once you reach the top, you'll be greeted by a seemingly endless view of sand, punctuated by the occasional green treetop and ocean view. The sands are ever-changing thanks to the wind, so you should be very careful when walking around the dunes and exploring the landscape as it's easy to lose your bearings.
Sand dune surfing, boogie boarding and sand sledding are popular activities for the adrenaline-seekers, as the hills can be quite steep. Keep in mind that it is quite far above sea level so the winds are very strong and you're open to the elements, so avoid the spot if it's raining or there's recently been a downfall. It's easy to get lost, so keep an eye on the tall white pole that marks the only entrance and exit as your footprints will disappear with the wind.
Details