The ultimate winter weekend in Ballarat
Here's what to eat, see, drink and do with 48 wintry hours in Ballarat
The autumn leaves have fallen, the fireplaces are roaring and Ballarat is ready to be explored. You may not have realised this, but Ballarat does winter exceedingly well. Think mulled wine, hearty meals, ice skating and even a bonanza winter festival filled with faux snow showers and 15-kilometre fairy light displays. Don't know where to begin? Give this handy itinerary a crack.
Saturday morning
First things first, check yourself into your accommodation for the weekend. Our pick? The newly refurbished Provincial Hotel on Lydiard Street. This heritage listed hotel received a polished makeover in 2018 and it's looking as sleek as ever. Think Aesop bath products, mish-mashed art, velvet armchairs, freshly cut flowers and super comfy beds.
Saturday noon
Now it's time for a hearty lunch. Winner Winner is a new addition to the Ballarat food scene and they're serving American-style fried chicken by the barrel load. The menu lets you choose your meat (tenders, dark meat, wings, fried tofu and crumbed mushroom) which comes with a choice of side (go for the mac and cheese with herb crumb) plus sauce, a pickle and white bread.
Saturday afternoon
After lunch, head out for some shopping around Ballarat town. There's plenty of beautiful homewares stores (try Provincial Home Living and Wen & Ware Living), clothing (Studio GAS Ballarat) and gifting (fragrance boutique Sweet Fern is a must). Then settle into the bar at Mitchell Harris Wines for a toast to the weekend.
Saturday evening
Throughout winter, Sovereign Hill is hosting Winter Wonderlights – a Christmas-in-July festival where punters can taste limited-edition treats, frolic in faux snow showers and gaze starry-eyed at more than 15 kilometres of fairy light displays. After dark, Sovereign Hill will also be lit up by large-scale light projections that will be shown on 25 different buildings. Don't miss the new "light tunnel" which will undoubtedly attract the Instagram crowd.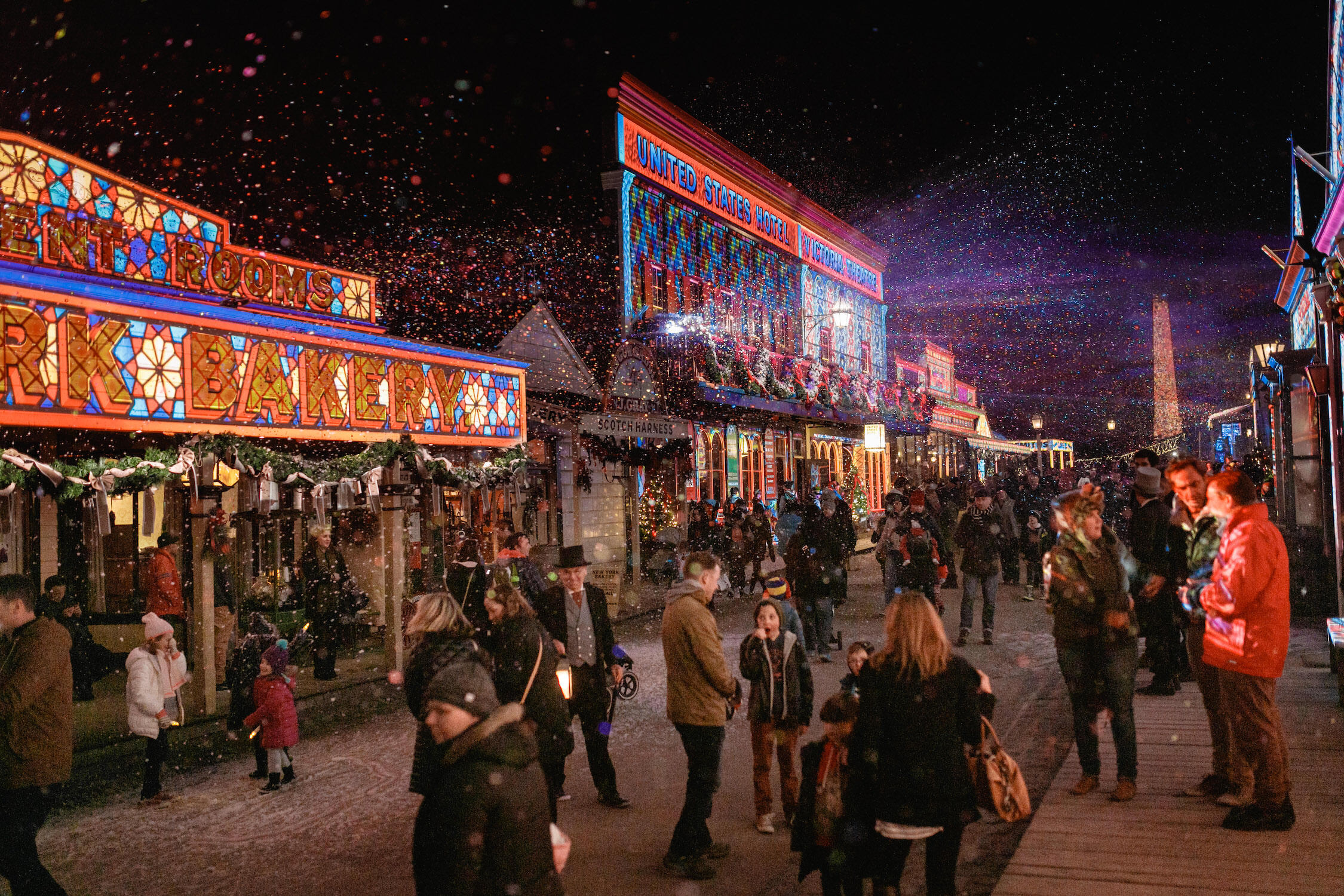 Sunday morning
Take yourself on a tour of the heritage-listed Art Gallery of Ballarat, Australia's oldest and largest regional gallery. There's an impressive collection of Australian paintings and sculptures to work through, as well as a touring exhibition that celebrates female Australian artists from 1920 to 1950. If you're after more of a modern touch, City of Ballarat has introduced the Ballarat Activated ArtWalk which lets you bring artworks across the city to life using your smartphone.
Sunday noon
Head into Kittelty's, which adjoins the Art Gallery of Ballarat, for a spot of lunch. This café has a wide selection of housemade treats, including some delicious pastries and cakes made using ingredients sourced from Ballarat and surrounding areas.
Sunday afternoon
Spend your afternoon with skates on. As part of the City of Ballarat's winter festival, a pop-up ice rink is being set up beside Ballarat Town Hall from June 29 to July 21. All skill levels will be catered for and bookings are essential. Kids can skate for $10 and adults are $16.
Start planning your next Ballarat getaway with this guide to winter festivities.