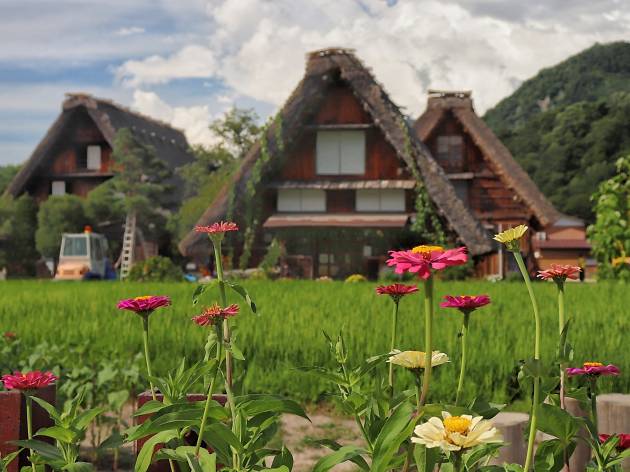 Travel guide to Gifu Prefecture, Japan
From crystal-clear waters to centuries-old traditions, Gifu has a lot to offer tourists
Many visitors to Japan don't venture beyond Tokyo, Osaka and Kyoto. But if you take the train to Gifu Prefecture and escape the big smoke, you'll find gorgeous pine-covered mountains, terraced rice paddies, bamboo forests and a centuries-old highway that makes for perfect walking and cycling.
Gifu's slogan is 'experience pure wonder', and the purity of the rivers and springs and jaw-dropping beauty of the landscape makes it easy to see why.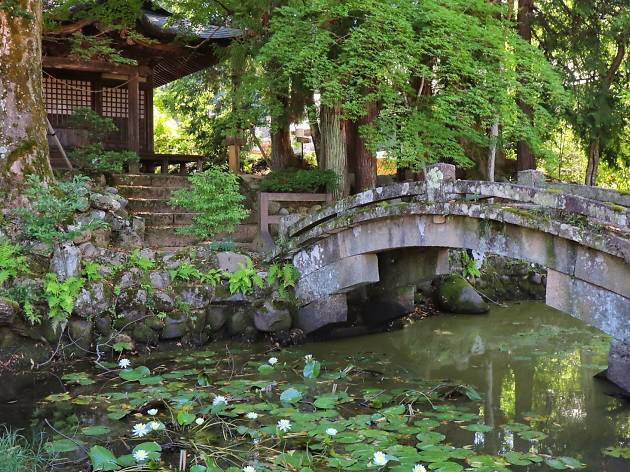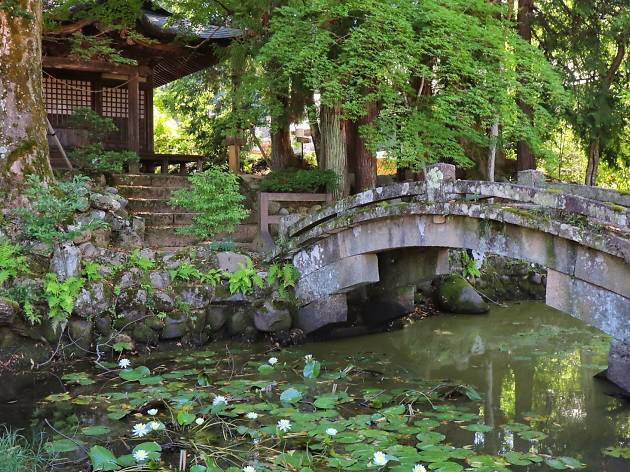 Photograph: Bryan Takano, Gifu Prefecture
With its bustling metropolises and cutting-edge technology, walking around Japan can feel like you've stepped into the future (and indeed Blade Runner took its inspiration from Japan's big cities), but it is also a country deeply steeped in the past. Traditional architecture, craftsmanship and customs are seen everywhere in Japan, and it's easy to see the honour Gifu Prefecture (a prefecture is like a state; there are 47 in the country) puts on its history.
Visit UNESCO World Heritage site Shirakawa-go village in the Shogawa River Valley to see its famous thatched-roof farmhouses, some of which are more than 250 years old. Their rooves are steep, so that the metres of snow that accumulates in winter will slide off. There are traditional guesthouses in the village, or you can stay in nearby Takayama and visit the village as a day trip, which is a very popular option for Japanese and foreign tourists.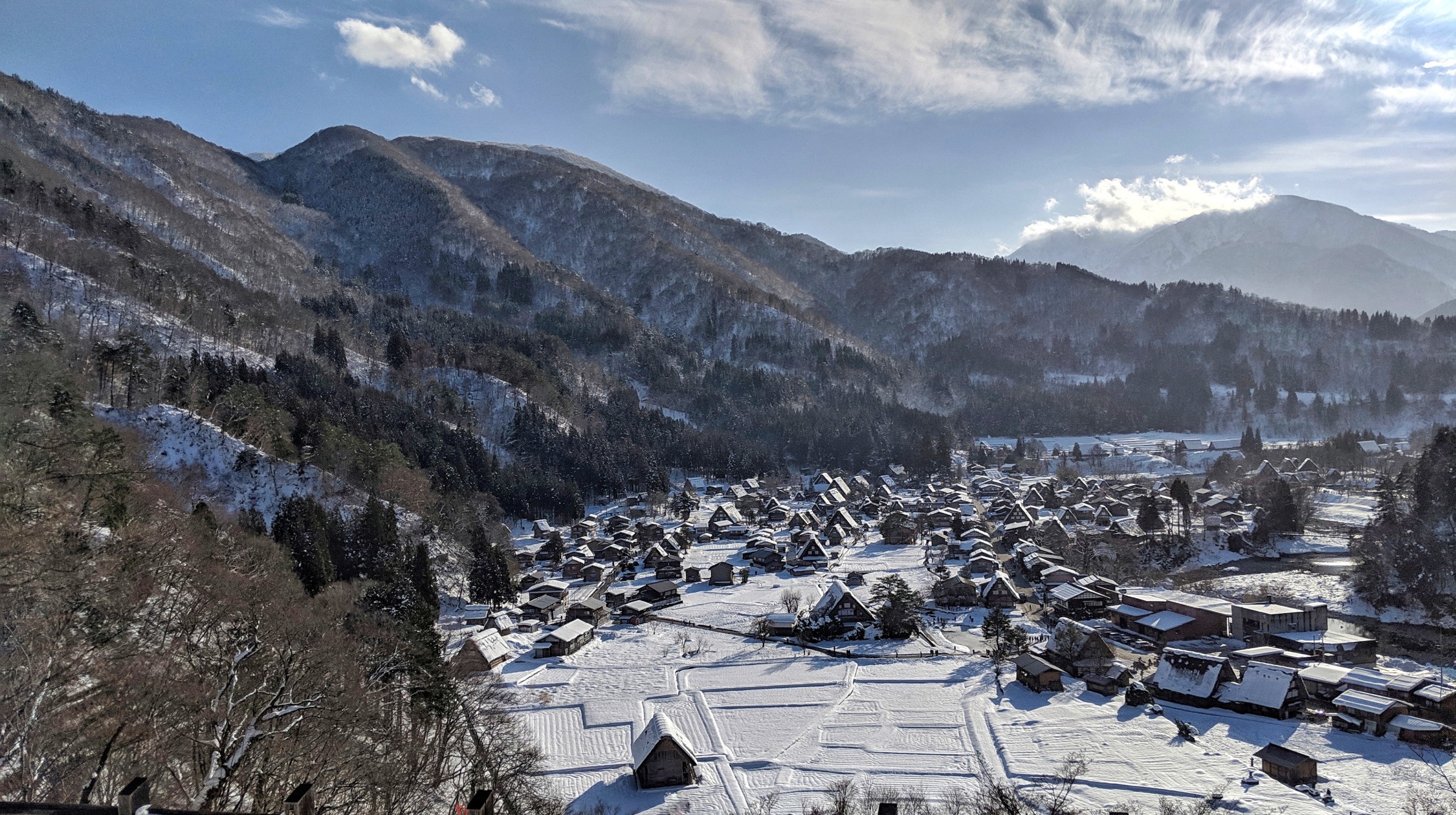 When you visit, make sure you walk or drive to Shiroyama Lookout Point (only a 15-minute walk up the hill from the village) to get a bird's eye view, and visit the Wada Family House museum to get a feel for traditional life here. You might even see some live silkworms, as the upper storeys of the farmhouses are used for their cultivation.
For a completely different tradition, visit Gifu City between May and October to see fisherman using leashed cormorant birds to pluck tasty ayu fish out of the Nagara River. The fishing only happens at night, with fisherman using fire lanterns close to the water's surface to bring the ayu to the surface. Once they are there, the birds dive into the water and scoop them up, and leashes around their necks prevent the birds from swallowing large prey. The fishermen then get the birds to spit up their catch. Ayu have been fished this way for hundreds of years (though today this display is mostly for the spectacle, and the fish people eat are caught using modern methods). You can book a ticket on a boat that travels alongside the fishing vessels for an up-close look at the process, or you can watch it from the banks of the river.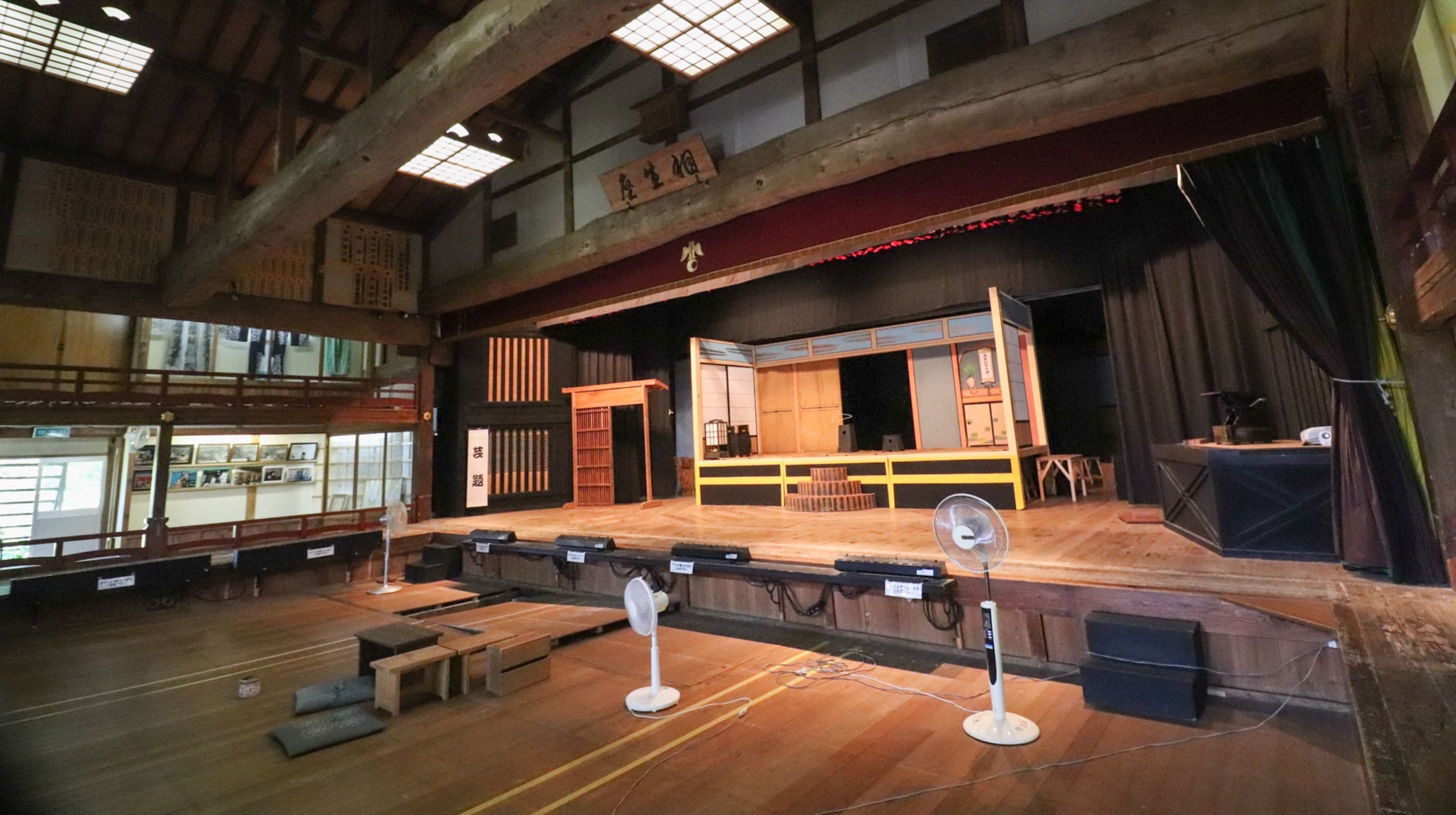 Kabuki theatre is a uniquely Japanese art form, classified as an Intangible Cultural Heritage by UNESCO. The 400-year-old theatrical style involves dramatic makeup and traditional costumes, and as its popularity spread, people got involved in creating their own style of Kabuki, Ji-Kabuiki (local Kabuki). There are 200 societies in Japan dedicated to preserving Ji-Kabuki, and 30 of them are in Gifu Prefecture, making it the most active prefecture for Ji-Kabuki. Playhouses usually put on performances once a year, and there are enough of them that you can see Ji-Kabuki every month of the year except deepest summer, when the unairconditioned traditional buildings would be too uncomfortable for actors in heavy wigs, makeup and costume. Playhouses like the Aioi-za Theater use traditional methods of stagecraft, raising and lower sets and actors and revolving the stage by hand, using ropes, pulleys and good old-fashioned brute strength.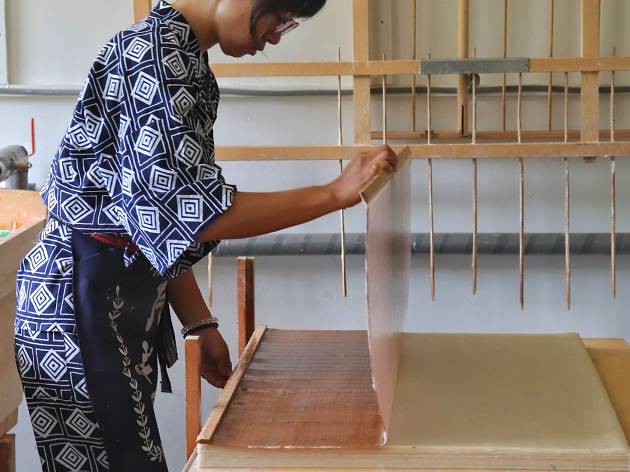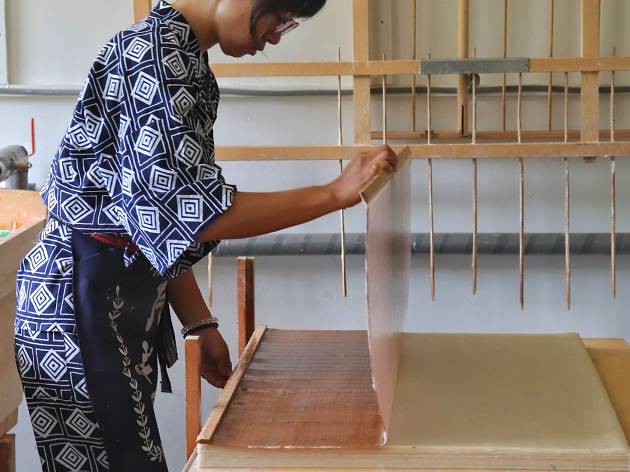 Photograph: Bryan Takano, Gifu Prefecture
Samurai have an honoured and important part in Japanese history, and there are still craftsman who make katana blades of the type they wielded. Apprentices train for six years under master swordsmiths to learn the craft, after which then take a ten-day test in swordsmithing. Those who are successful (and many fail the test) usually stay on another year or so before venturing out on their own. All of this is to say that swordsmithing is taken very seriously, and the tradition is kept alive. The city of Seki is known as a centre of katana blade craftsmanship, and once a month you can see master swordsmiths give a demonstration of traditional katana blade making at the Seki Traditional Swordsmith Museum for 300 yen. There are also video displays and exhibits explaining the traditional art, which involves heating steel bars to temperatures in excess of 800 degrees and pounding the metal by hand with heavy sledgehammers. The metal is bent back on itself, hammered flat, bent back on itself and hammered flat more than 30 times to create a prestige blade.
You can have a go yourself at the Seki Hamono Museum, which arranges private demonstrations and allows visitors to swing the hammer for 50,000 yen (that's per demonstration, so if you get a group together the price isn't as eye-watering). The two master craftsmen at Seki Hamono Museum are 25th- and 26th-generation katana blade swordsmiths, and their work is world renowned. It takes almost a year for them to fashion a blade, which they do by hand. In between commissions for swords (which are mostly sold to top-class collectors), they turn their prodigious talents to making kitchen knives, which are prized the world over for their sharpness and precision. You can buy knives of all sizes and price points, as well as things like scissors and nail clippers, at the museum shop.
A UNESCO Intangible Cultural Heritage, washi paper making is an important industry in Mino city. The paper is made by hand using traditional methods and fibres from Nasu paper mulberry, and there are numerous artisans who live in and around Mino practising the craft. The paper is used for traditional paper walls and doors, writing, handicrafts and of course, traditional Japanese lanterns. In October two streets in Mino are lined with these lanterns for the Light Festival, and artists compete to create ever-more intricate and beautiful creations. You can see lanterns that featured in the festival in years past all year round at the Mino Washi Akari Art Gallery. The Mino-Washi Museum has permanent exhibitions devoted to explaining the history and process of making washi paper, as well as numerous temporary exhibitions all celebrating this beautiful artform. You can even make some washi paper yourself, under the careful instruction of a master craftsperson, for just 500 yen. There is also a shop here, and you can buy clocks, picture frames, writing paper, diaries, lanterns and other paper products.
Masu boxes were originally developed to measure out cups of rice, but since the popularity of metal measuring cups, the cyprus boxes have been repurposed as drinking vessels for sake. If you go to Ogaki, be sure to visit Ohashi Ryoki, one of Japan's leading manufacturers of masu. Every box is made by hand, without screws, and designs are burnt into the wood using a hand press. In addition to traditional designs, the attached shop sells numerous pop culture masu designs (such as Godzilla, the Beatles and corporate logos) and boxes in all different sizes, colours and purposes. There is also a workshop to make your own masu box, with all materials provided. You'll get to venture inside the factory to polish and sand your creation, and you can take it home. Masu boxes make great (and light!) presents for friends back home, and Australian customs will generally allow wooden products from Japan without any hassle.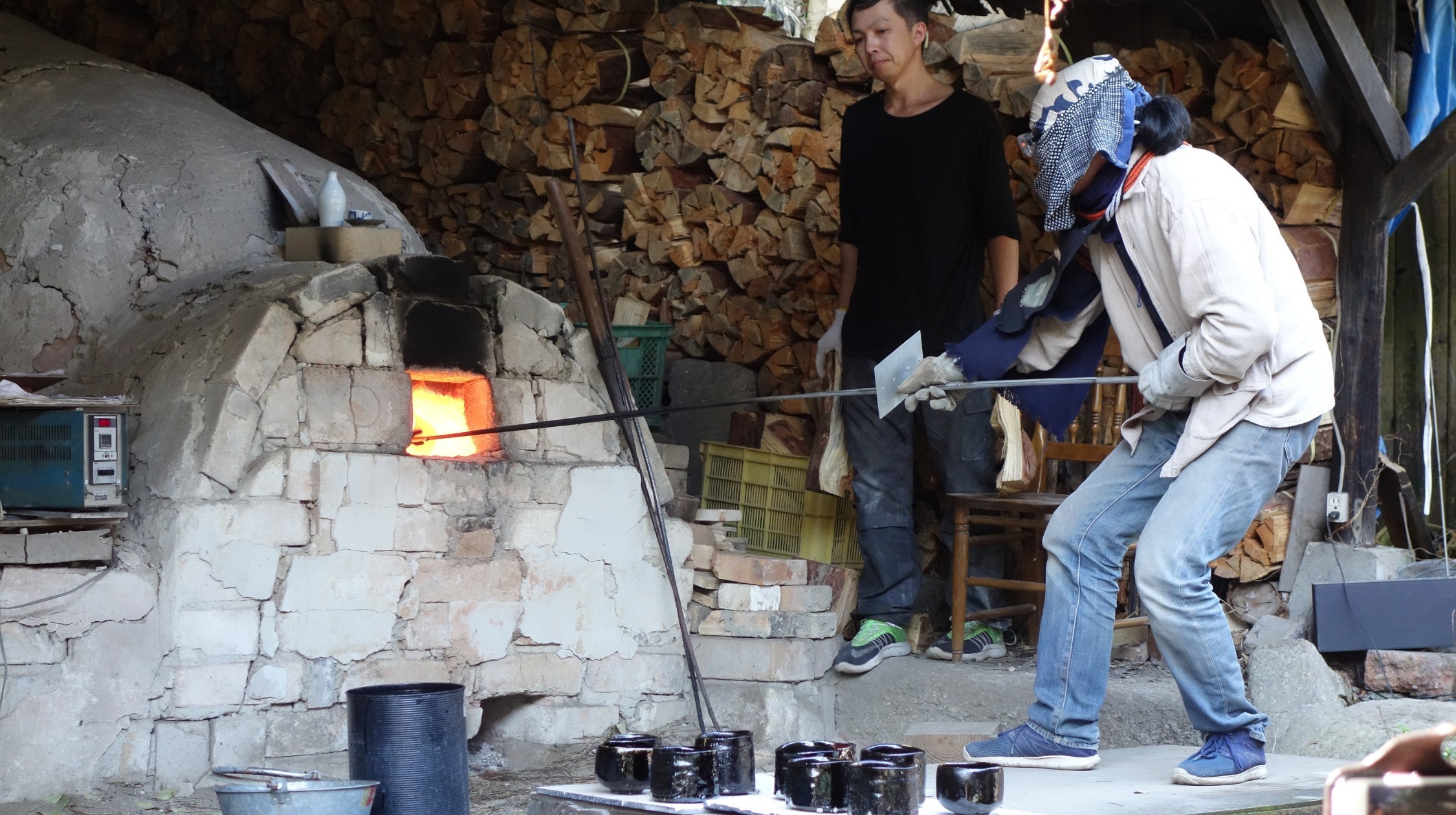 The Mino region is also known for its 'Mino Ware' ceramics, which have been made in the area for more than 1,000 years. Visit Kobei-gama Ceramics Studio, overseen by a seventh-generation ceramics artist and his son, to see some gorgeous examples. The studio includes a traditional kiln built into a hillside, and the artisans still fire it up a few times a year. The museum on site displays the work of generations of the Kato family, including Japanese national treasure Takuo Kato, who rediscovered and developed an ancient iridescent Persian glaze called lusterware. Workshops are offered at a nearby museum to create and paint your own ceramic art.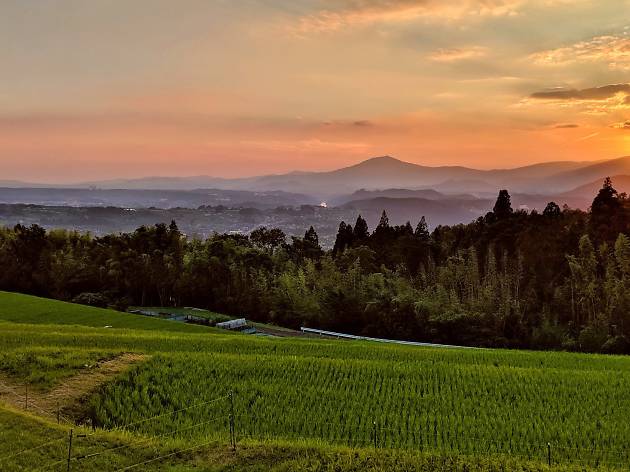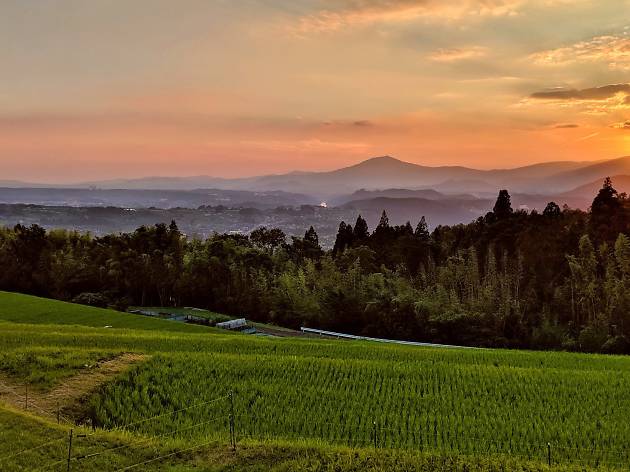 Photograph: Bryan Takano, Gifu Prefecture
Let's just say this right off the bat: Gifu is drop-dead gorgeous. Think pine-covered mountains, bamboo forests, charming castles (in ruins and still standing), terraced rice paddies, crystal-clear rivers, rolling hills and even monkeys (think monkey with snow on its fur in a hot spring, and you know the kind of monkey). Those picturesque mountains are filled with hiking trails and ski runs, and the rivers are filled with the small, sweet fish called ayu, which only thrive in the cleanest waters.
One of the best ways to get amongst all this nature is to walk or cycle the 534-kilometre Nakasendo Highway, one of two ancient highways crisscrossing Japan (the other, the Tokaido, is costal). The Nakasendo stretches from Tokyo to Kyoto, neatly bisecting Gifu. In feudal times it was the route along which people travelled from regional capitals to the central government Edo (Tokyo). Today many sections of the Nakasendo have been restored and repaired, particularly in Gifu, and they make for beautiful walking or cycling trails. You can rent electric or normal bicycles from the Ridas company, which also offers bike tours of the region. Tours are at a leisurely pace so participants can get a feel for the real Japan. If you'd rather experience the road on foot, Walk Japan offers multiday guided tours with English-speaking guides.
There were 69 'post stations', or rest stop downs, along the Nakasendo, and 17 of them are in Gifu. Each has several ryokans, or Japanese traditional inns, as well as hotels and guesthouses to stay. Magome-juku is one such post station. The town is built on a steep slope, with shops, restaurants and places to stay along a winding central street. All of the post stations formed as tourist towns, and they are still popular with visiting and day-tripping tourists today.
If you're into natural beauty and history, we recommend the hike up to the ruins of Iwamura Castle, which was built all the way back in 1185. The mountaintop castle was an important stronghold for the local warlord and has the distinction of being one of the few in Japan that was under the control of a female ruler (you can buy Lady of the Castle sake in the town below). The stepped walls are still largely extant, though they are now verdant with plants. The view from the castle ruins at the top of the mountain is spectacular, and a QR code on a sign will direct you to a visual representation of what the castle would have looked like in its heyday.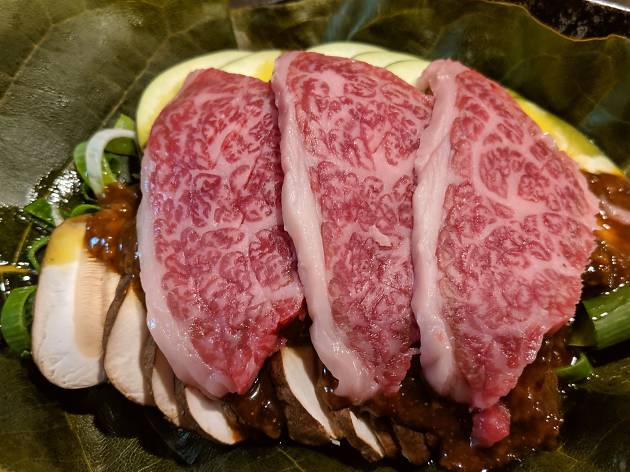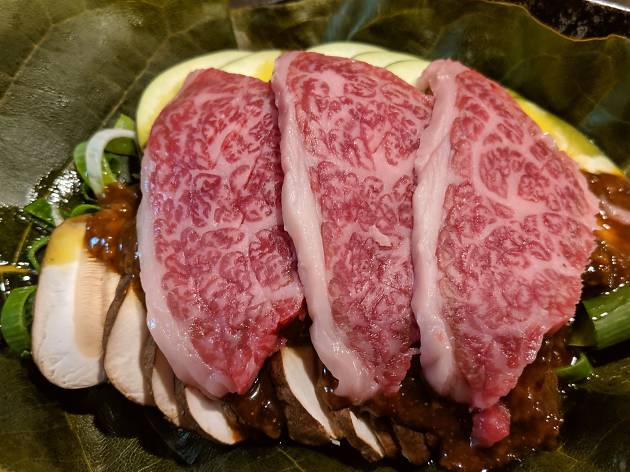 Photograph: Bryan Takano, Gifu Prefecture
Gifu is divided into two main regions: the southern Mino region (known for its handicrafts like ceramics and washi paper) and the northern Hida region. The mountainous Hida region is famous for many things, but perhaps nothing quite as delicious as Hida beef. This kind of Wagyu cattle is raised in Gifu for at leat 14 months, and it has intense and very flavourful marbling. It is served in various ways throughout Gifu, and all of them are delicious, melt-in-your mouth beefy heaven. You can get it as sashimi in certain places, and others will present you with your own personal mini grill, heated by a small candle, and a selection of raw Hida beef for you to cook yourself. Make sure you don't overcook these gems – they need a nice sear on each side, but make sure you leave the middle pink, soft and easy to eat with chopsticks.
You can't go to Japan and not try the local rice wine, sake, and the two regions of Gifu have two different styles of sake. Hida sake is more often than not clear, and Mino sake is often cloudier. Both require very pure water to make, and as Gifu is blessed with an abundance of natural springs and clean water, it is known for its quality sake. You'll know a sake brewery by the cedar ball outside its door – the brewery puts up a fresh, green bundle when it starts brewing, and the ball slowly dries and browns throughout the season, which ends in late spring. Miwa Sake Brewery in Ogaki prides itself especially on its cloudy sake, which you can cut with soda water if it's too thick for your taste. Just make sure you drink it out of masu – the cyprus smell is said to improve the sake-drinking experience. Or visit the Iwamura Sake Brewery in Ena, which makes a variety of sakes from sweet to dry. The brewery, which dates from 1757, offers tours of the sake-making process, with plenty of English signs and explanations. The brewery makes 'Lady of the Castle' sake, in homage to the lady of Iwamura Castle. Don't miss the brewery's yuzu liqueur while you're there – it's zippy, sweet and the perfect after-dinner nip.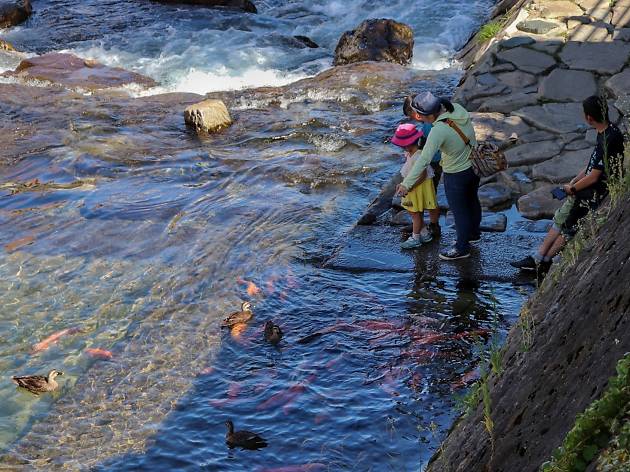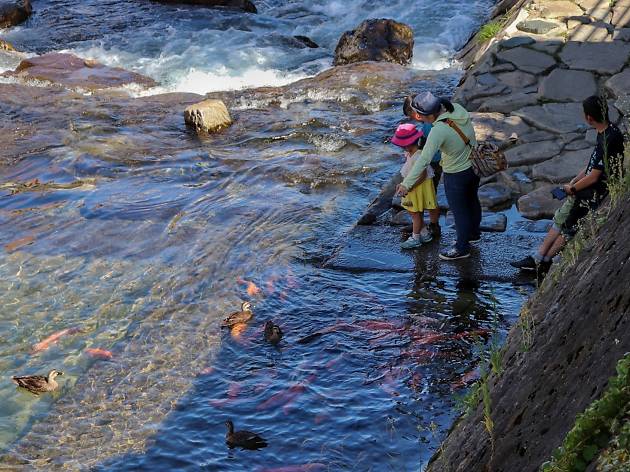 Photograph: Bryan Takano, Gifu Prefecture
If you're looking for a jumping-off point for the northern part of Gifu, Takayama is the perfect city. Known as 'little Kyoto' because of its abundance of gorgeous shrines and temples, Takayama is an easy day trip to some of the region's other highlights, like Shirakawa-go.
If you're staying in Takayama and want to get a full Japanese ryokan experience with all the luxuries, stay at Honjin Hiranoya Kachoan. Suites include a lounge area with traditional tatami mats, but the beds are Western-style, perfect if you don't fancy sleeping on a futon on the floor. Suites also include a luxe cedar bath kept at a delightfully warm temperature, which is perfect if (like many Australians) you have tattoos and can't enjoy Japanese onsen. Cleanskin? The ryokan also includes an onsen, or bathhouse, and if you can indulge, you should.
The ryokan is within easy walking distance of Takayama's famed old merchant district, which is a great spot for traditional Japanese architecture as well as picking up some souvenirs or gifts for back home. It's also within an easy walk of the riverside market, which is full of fresh produce, handicrafts, gifts and souvenirs.
You can also walk to Takayama's temple district. If you're up for a bit of a stroll, you won't find a much more beautiful place for it.
Want a base of operations in the south of the region? The Grand Gifu Hotel in Gifu City is a great place to stay, with plenty of shopping in its impressive lobby and a buffet breakfast of both Japanese and Western dishes. The hotel is right on the banks of the Nagara River, so if you have a river-facing room you can watch cormorant fishing right from your window in the summer. There's also an onsen in the hotel, and if you're free of tattoos, you should take advantage of it.